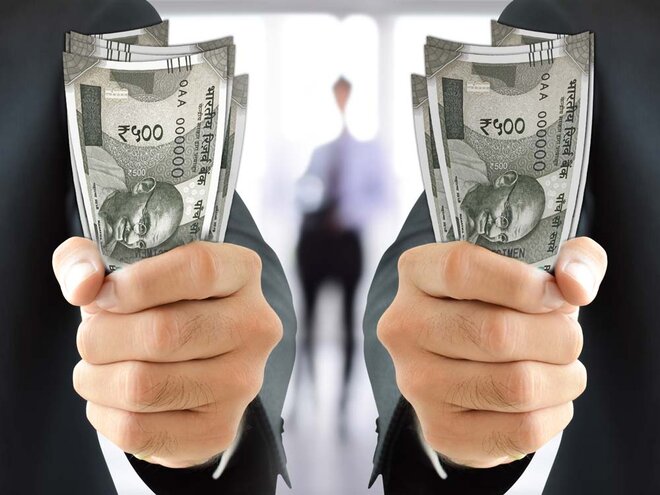 The global markets are gripped by the US-China trade war, with an inverted yield curve signalling recession and subdued growth across the world. Domestically, these uncertainties, coupled with slow GDP growth rate, is increasing volatility in the Indian stock market. In fact, in the last three months, foreign institutional investors (FIIs) and foreign portfolio investors (FPIs) have been net sellers, while domestic mutual funds have been net purchasers.
Given this prevailing uncertainty, we have looked at companies in the mid-cap space (m cap: Rs 6,900-33,504 crore), wherein both FPIs/FIIs and mutual funds have increased their stakes by more than one percent of equity each in the last two quarters from January to June 2019.
ACC (Increase in MF: 3.0 per cent; Increase in FPIs/FIIs: 1.5 per cent): Established in 1936, it is India's second largest cement and ready-mixed concrete manufacturer. It produced 28.4 million tonnes cement and 3.2 million cubic metre ready mix in calendar year (CY) 18. The company has 17 manufacturing facilities spread across 12 states and sells its products through its 10,000+ distributors. In 2005, ACC Limited, along with Ambuja Cements Limited, became a part of the Holcim Group of Switzerland. In 2015, following the merger of Holcim Limited with Lafarge SA, the company became a part of the Holcim Lafarge group. In CY18, a majority of the company's revenue (~88 per cent) was generated from selling cement, while 8.8 per cent came from ready-mix concrete.
India is the second largest cement producer in the world, having the cumulative cement production capacity of 502 million tonnes per annum (MTPA) in 2018, which as per the company's annual report is estimated to reach 550 MTPA by 2020. The government's push for Rs 100-trillion infrastructure spending in the next five years is expected to boost growth in the cement sector. However, restrictions on the use of pet coke, which is used for power production (accounts for 20 per cent of total expenses in 2018) and is a cheap substitute for coal but produces 11 per cent more greenhouse gases, a slump in the real estate sector and a slowing economy are some headwinds for the company.
On a trailing three-year basis since June 2019, the company has increased its sales by eight per cent year-on-year, while its profits have grown by 36 per cent on the back of stable depreciation, decreasing tax expense and improving margins. The company follows a January to December financial year and as of December 2018, it grew its ROE to 15.2x from 6.9x in Dec'15, while remaining debt free. The stock currently trades at a PE of 15.5x as compared to a five-year median PE of 30.4x.
Supreme Industries (Increase in MF: 1.9 per cent; Increase in FPIs/FIIs: 1.4 per cent): The company is involved in processing resins and polymers into finished plastic products, with a sale of four lakh million tonne annually. It operates through 25 plants spread across 12 states and union territories and intends to start new plants in three additional states.
It has a set of diversified portfolio and sells its products through four business verticals;
a) Plastic piping (57 per cent of FY19 revenue): It supplies 8,085 types of pipes and fittings made from various major polymers. As of FY19, the company had a 10 per cent market share of the Rs 32,000-crore market size.
b) Consumer products (7 per cent): It supplies plastic-moulded furniture for household, office and institutional use, with its current processing unit standing at 34,000 million tonnes. The company had a market share of 12.5 per cent of the Rs 3200-crore market as of FY19.
c) Packaging products (19 per cent): It is involved in manufacturing specialty films, protective packaging and cross laminated film products.
d) Industrial products (16 per cent): It is involved in manufacturing various products ranging from cockpit assemblies for the auto segment to composite LPG cylinders.
The company intends to maintain an operating margin of 13.5-15 per cent by focussing on value-added products (products having an operating margin of more than 17 per cent), which accounted for around 36 per cent of its revenues in FY19. Also, it focuses on exporting its products. Leveraging its capex plan of Rs 700-800 crore, Supreme plans to increase its production capacity to seven lakh million tonnes by 2020-21. However, the company remains susceptible to volatility in the prices of its key raw materials - polyvinyl chloride resin, polyethylene and polypropylene, which are linked to the movements in crude oil prices and can adversely affect the company's operating margins.
In the last three years since March 2019, the company has increased its sales by 24 per cent year-on-year driven by the growth of its plastic products segment, while at the same time, its profits have grown by 27 per cent. Also, the company has consistently generated free cash flow in the last three years and repaid a substantial portion of its long-term debt, thereby maintaining a comfortable debt to equity of 0.08x as of March 2019. The stock currently trades at a PE of 35x, which is above its five-year median PE of 30.2x.
Disclosure: The intent of the article is not to recommend any specific stocks. If you wish to invest in any of the above-mentioned securities, please do thorough research.