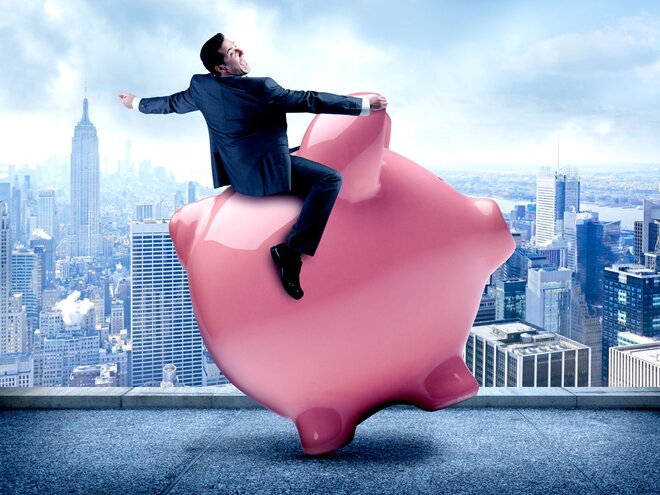 How do you ensure that your fund manager is looking out for your interests even as he pockets a hefty fee for managing your money? Well, in recent years, equity funds in India have used 'skin in the game' to demonstrate that they manage their funds in your best interests.
Parag Parikh Mutual Fund, the earliest AMC to flag off this trend, has its promoter group, sponsors, fund managers as well as AMC employees regularly investing their own money in their sole equity funds. Motilal Oswal AMC has the same credo. HDFC AMC's flagship equity schemes feature sizeable investments by their star fund managers.
While it has become the norm for equity fund managers to invest their own money in the schemes they manage, what about debt funds? Do debt fund managers eat their own cooking? That question may be a pertinent one for debt investors after they have been shaken up by episodes of misfired duration and credit calls in debt funds in the last couple of years.
Value Research waded into disclosures in the latest scheme information documents of the largest debt funds by assets across three popular debt categories to find out if these debt schemes featured skin in the game. The disclosures break down investments by the scheme's own fund manager, AMC board members and other employees. Here's what we found.
Which category?
Liquid funds seemed to score over both short-duration funds and credit-risk funds when it comes to fund managers investing their own money. Among the three categories that we evaluated, this was the only one that featured widespread investments by the fund managers of the respective schemes, board members and employees. Four of the top five liquid funds had investments by the schemes' own fund managers as well as AMC board members. All five liquid funds had AMC employees investing in them, too.
Short-duration funds were less popular with fund managers than liquid funds. Only two of the five most popular short-duration funds had their own fund managers betting personal money on them. Three of them had AMC board members investing in them. All five featured investments from other employees though, with the amounts invested smaller than those for liquid funds.
Credit-risk funds seemed to be the least popular category among the three for fund managers parking their own money. Only one of the top five credit-risk funds (Aditya Birla Sun Life Credit Risk Fund) we evaluated reported investments by its own fund manager, who invested a hefty sum of Rs 6.1 crore in the fund (as per latest disclosure in March 2019). The other four featured no investments by their own managers. However, board members of AMCs did bet a good deal on credit-risk funds, with four of the five evaluated funds having investments from these top honchos. Other AMC employees invested in all five credit-risk funds.
How much?
If you are keen to assess skin in the game in absolute terms, among liquid funds, it was ICICI Prudential Liquid Fund which featured the biggest investments by its own AMC. The fund had Rs 34.5 crore invested by AMC board members in March 2019 (its latest disclosure), with another Rs 7 crore invested by AMC employees. HDFC Liquid followed closely with Rs 15.3 crore by board members, Rs 3.9 crore by the fund manager and Rs 18 crore from other HDFC AMC employees. Aditya Birla Sun Life's Liquid Fund had the highest individual investment by its fund manager though, at Rs 5.4 crore.
In the short-duration category, Franklin India Short Term Income Plan featured the most skin in the game, with the AMC Board members chipping in with Rs 15.4 crore, AMC employees with Rs 1.7 crore and the fund manager with Rs 0.11 crore as per its latest disclosure (May 2018). HDFC Short Term Debt featured a fair bit of skin in the game too, with board members parking Rs 11.4 crore and employees holding Rs 2.6 crore.
Aditya Birla Sun Life Credit Risk tops the charts across the 15 funds, with its AMC board members investing a whopping Rs 111 crore in the scheme, while its own fund manager parked another Rs 6.2 crore. ICICI Prudential Credit Risk also featured a hefty investment by board members at Rs 16.5 crore, with another Rs 1.3 crore from the employees.
So what should investors make of funds that have a lot of skin in the game? It is certainly a source of comfort to know that the fund manager of the scheme or his bosses on the board will be your co-travellers in a debt fund.
But when a fund manager does not invest his personal money in the scheme he manages, it could simply be because his asset-allocation pattern, risk appetite or return expectation are very different from yours. Managers of large funds are obviously ultra-high net-worth investors whose financial goals are likely to be very different from yours or mine.
Many debt-fund managers in India whom Value Research has interviewed have admitted to owning equity-heavy portfolios as they can easily stomach short-term erosion in their net worth and believe equities offer them the best long-term shot at inflation-beating returns.
Therefore, skin in the game cannot override other factors such as risk-control measures or performance while choosing debt funds.