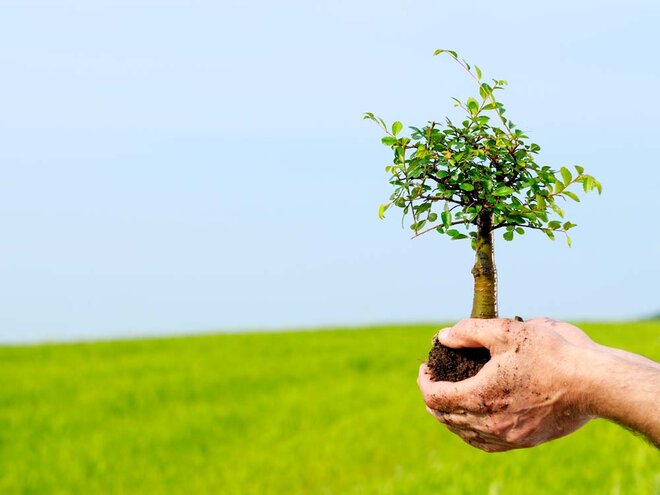 "The trick is not to learn to trust your gut feelings, but rather to discipline yourself to ignore them. Stand by your stocks as long as the fundamental story of the company hasn't changed," said by Peter Lynch, the legendary manager of Fidelity, who popularised the concept of growth at a reasonable price (GARP) investing.
Combining both growth and value investing, GARP focuses on those companies that have maintained consistent growth while leaving aside the ones with high valuations. Emphasis is given on the companies having a relative margin of safety (the difference between the intrinsic value of a stock and its market price). Value investors do not believe that the market is efficient and therefore, it is possible to find undervalued stocks. The Sensex has breached 39,000 this year and has been up 46 per cent over the last three years. Given this, refraining from buying overvalued stocks is essential.
Based on the principles of the GARP strategy, we ran specific filters that we considered to be appropriate for mid-cap stocks. These were:
Market cap greater than Rs 5,500 crore
EPS (Quarterly) - YoY Growth: more than 20%,
EPS - One-year Growth: more than 20%
EPS - Five-year Growth: more than 20%
Price to Earnings: one to 15
Gujarat Fluorochemicals
Part of the $3-billion Inox group, it is India's largest producer of chloromethanes (108, 500 MT capacity), along with having a 1,34,750 MT capacity of caustic soda/chlorine and 65,000 MT capacity refrigerants. In addition, it runs India's largest polytetrafluoroethylene (PTFE) plant, which is the fourth largest in the world (10 per cent of global capacity). Fluoropolymers are mainly used in data communication, automotive, aerospace, cookware (non-stick coating on pans, etc), fabrics, etc. On the other hand, PTFE is used in the medical, chemical and industrial processing and automotive industries.
Currently, the chemicals business contributes 48 per cent to the revenue of the entire group, which is a conglomerate involved in manufacturing wind turbine, farming and running the second-largest film multiplex chain in the country. Around 75 per cent of the company's chemical business is derived from exports. According to the management, demand for its products is picking up, especially in North America and Europe.
Since a large portion of its business is derived from abroad, foreign exchange fluctuations pose a risk to earnings. Nevertheless, the company enjoys the benefits of high barriers to entry in the industry, as this industry requires high capex intensity and restricted access to technology.
In terms of the company's consolidated financial, its sales in the last three years decreased at an annualised seven per cent, while its earnings have increased at a three-year CAGR of 48 per cent due to consistent performance of its subsidiaries. The company's debt/equity ratio was at 0.42 times in FY18, down from 0.73 in FY17. It is currently trading at a PE of eight times, which is significantly lower than its five-year median of 16 times.
DCM Shriram
DCM Shriram is a conglomerate having three main business segments:
1. Chlor-Vinyl (31.6 per cent of FY19 revenue): Chemicals (chlor-alkali) and plastics (PVC resins and calcium carbide) are two main revenue generators of this segment.
2. Agri-rural (58.0 per cent of the revenue): Under this segment, the company manufactures urea, fertilisers, farm solutions, bio-seeds and sugar.
3. Others (10.4 per cent of the revenue): This includes the business generated from cement and Fenesta Building Systems (UPVC windows and Doors).
The company's strategic diversification has enabled it to maintain business stability while lowering its operating costs. The company's net profit margin mirrors the fact, reporting a three-fold increase to 11.6 per cent in FY19 as against 3.5 per cent in FY15.
Its Rs 1003-crore capacity expansion plans for the chemical and sugar business segments and the expanded capacity of its captive power plants in Kota and Bharuch are expected to provide a major fillip to the company. Nevertheless, environmental concerns over the use of pet coke as a raw material. Easing regulations in China - which may intensify competition - are some possible headwinds.
Over the last five years, the company's EPS has grown at a healthy rate of 28 per cent compounded annually. This has led to improvements in return on equity, standing at 25.6 per cent as of FY19. The stock trades at a PE of 10 times, which is at its five-year median PE.
Disclosure: The intent of the article is not to recommend any specific stocks. If you wish to invest in any of the above-mentioned securities, please do thorough research.