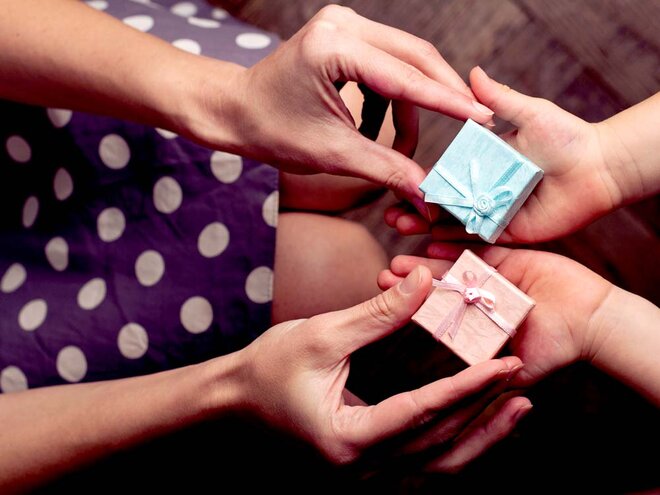 "It is easier to stay out of trouble than it is to get out of trouble."
Warren Buffett's famous quote resonates well with small-cap investments. If you are a small-cap investor, you understand the importance of doing due diligence as well as in-depth research on every stock, as very little information is available about these companies as compared to their large- and mid-cap peers. Further, if a small cap gets into trouble, the low liquidity in such stocks could see you struggle to get out of your position.
To identify suitable small caps, we ran our various quality filters in stocks with a market capitalisation between Rs 500 crore to 6,000 crore. We aimed at focusing on companies that delivered healthy growth in the past but are reasonably priced. We, therefore, considered companies having PEG ratio (price-earnings to earnings growth) of zero to one. To stick to companies unlikely to face any financial distress, we preferred a Z-Score of more than three. To consider only those that had financial strength on their side, we picked those with an F-Score of more than seven. Further, we wanted such small companies to carry little debt. So, we set a debt-to-equity ratio of less than one. Finally, we demanded positive cash flow from operations in the past three years.
We ended with two finalists. The first one has a diversified product portfolio that incidentally, is a favourite with institutional investors. The second exhibited healthy growth in the past but raised concerns for its minority shareholders. Read on to know more about them:
Filters:
a) Earnings yield (EBIT to Enterprise value) more than 10 per cent.
b) Price earning to growth in between zero to one
c) Z-score of more than 2.99
d) F-score of more than seven
e) Debt to equity of less than one
Time Technoplast: Time Technoplast manufactures polymer and composite products. A polymer is basically a useful chemical made of many repeating units. Starting in 1992 with a production facility of drums in the western region of India, the company today has 19 manufacturing units in India and 10 outside the country. It operates through two business segments:
a) Established products (81 per cent in FY19 revenue) comprising plastic products and pipes.
b) Value-added products (19 per cent) comprising intermediate bulk container (IBC), composite cylinders and multi-layer laminate film (MOX film).
The company's strength lies in its diversified product portfolio, which caters to different industries, ranging from speciality chemicals, petrochemicals, agriculture, infrastructure and household items. It is expected to benefit from various tailwinds, including a global shift to polymer packaging from metal in the industrial packaging business, the government's focus on various infrastructure projects, along with an emphasis on water conservation for the high density polyethylene (HDPE) pipes segment and the spread of composite cylinders, which are made of fibre and safer than traditional steel cylinders as they do not explode even when engulfed in fire. The company has already received product approval for selling composite cylinders in 48 countries. In India, the growing penetration of LPG following the government's push for clean household energy is likely to provide a major fillip to the company.
However, its dependence on crude derivatives as the key raw material, volatility in currency prices, fixed price clause for around 70 per cent of order in the piping segment, promoter pledging at 16.7 per cent and overhang of low-margin and unrelated businesses like batteries are some areas of concern.
The company has focused on increasing the share of value-added products from 13 per cent of the total revenue in FY17 to 19 per cent in the year ended March 2019. This is a high-margin segment at an EBITDA margin of 18.7 per cent (as of FY19) as compared to the established products business segment at 13.9 per cent.
This move is in line with the management's target of achieving a return on capital employed (ROCE) of 20 per cent by FY20-21 as compared to the ROCE of 15.8 per cent as of FY18. In the last three years, the earnings per share grew by 11 per cent, while the debt to equity ratio improved to 0.44x in FY19 from 0.55x in FY17. The stock has corrected by around 18 per cent over the last one year and currently trades at a PE of 10.5x compared to a five-year median PE of 11.8x. HDFC MF holds a nine per cent stake in the company.
Meghmani Organics: As a diversified chemical player, the company has a presence in three business segments-1) Pigments (29 per cent of the total revenue in March 2019; global market share of 14 per cent), 2) Agrochemicals (37 per cent) and 3) Basic Chemicals (34 per cent; the seventh-largest caustic chlorine producer in India). Its basic chemicals business is managed by its subsidiary, Meghmani Finechem. The company is present in more than 75 countries and operates through seven facilities in Gujarat. In FY19, exports contributed around 53 per cent to the total sales, while the rest came from domestic sales.
The prices of its raw materials are dependent on the crude oil price, while 9-15 per cent of its total raw materials are imported from China. These two factors, along with its relatively low bargaining power in the export market, leave a negative impact on its margins.
Over the years, the company has been able to reduce its long-term debt and currently, it is operationalising a capex plan of Rs 640 crore in its high-margin basic chemicals business segment (EBITDA margin: 43.9 per cent as of FY19). Besides, it has announced capacity addition in the agrochemical business, with a capex of Rs 127 crore, which is scheduled to be completed by June 2020.
Over the past three years, Meghmani has increased its earnings per share by 45 per cent, along with improving its operating margins to 26.1 per cent as of March 2019 as against its past three-year average of 22.7 per cent. It resulted in an ROE of 26.3 per cent in March 2019 as compared to a three-year average ROE of 22 per cent. Despite healthy performance, the stock corrected by more than 20 per cent in the last one year owing to issues raised by investors around the restructuring of the company and its subsidiary, Meghmani Finechem.
Under the restructuring plan, the promoters of Meghmani Organics were able to raise their stake in a subsidiary (Meghmani Finechem) without putting in their own capital. Although the plan was legal as well as approved by the NCLT, it went against the best corporate governance practices, thereby causing worry among minority investors.
Its stock trades at a PE of 6.45x as compared to a five-year median PE of 11.9x.
All data as of 3/5/2019.
Disclosure: The intent of the article is not to recommend any specific stocks. If you wish to invest in any of the above-mentioned securities, please do thorough research.