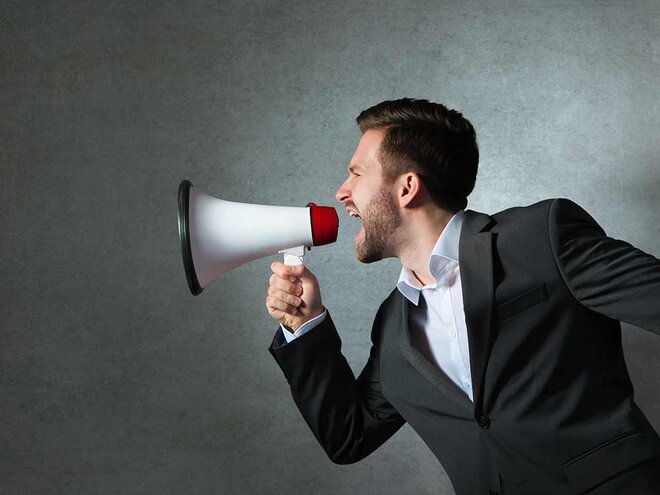 Value Research Stock Advisor has just released a new stock recommendation. You can click here to learn more about this premium service, and get immediate access to the live recommendations, plus new ones as soon as they are issued.
Who knows better about a business than its promoter? Because the promoter is generally involved in the day-to-day affairs of a business, a rise in promoter stake is seen as a sign of good business prospects. But investors should do a little more digging and find out if the promoter is really raising stake or it is some corporate action resulting in a stake increase.
Corporate actions like a mergers, demergers, issuance of preferential equity, conversion of warrants, bankruptcy proceedings, etc., can lead to an increase in promoter shareholding. These corporate actions don't indicate bullishness of the promoter.
Consider Monsanto India. The company was acquired by Bayer CropScience in June 2018. To comply with the take-over rules in India, Bayer subsequently made an open offer to its public shareholders. As a result of the open offer, the promoter holding in the company went up.
Or take Hindustan Construction Company (HCC). In December 2018, HCC raised capital through a rights issue. As a result of that, the promoter holding went up.
The first table lists those companies where a rise in promoter holding has happened but it's due to some corporate action. The second table mentions genuine cases of promoters raising their stakes.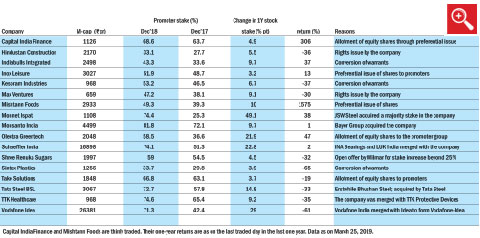 Genuine rise in the promoter's stake