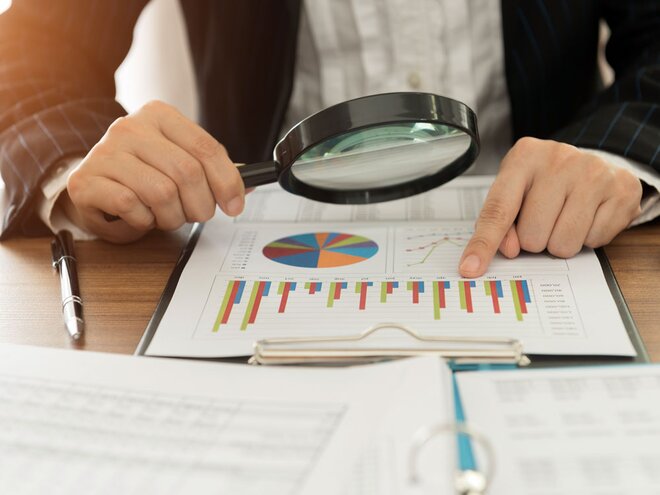 Popularised by famous investor Peter Lynch, growth at a reasonable price (GARP) is an investment strategy based on the principles of both value and growth investing. It focuses on identifying the companies that have maintained consistency in their earnings growth; however, don't sell at an overly high valuation. To put this into perspective, GARP is quite like a second-hand Maruti car, driven for only five thousand kilometer and well-maintained but yet available at a reasonable price.
The G in GARP stands for profit growth. At Value Research, we, the team of analysts, have gone a step ahead to filter out those companies who have not only reported higher quarterly earnings per share (eps) growth but also one-year and five-year eps growth of more than 20 per cent. Further, considering the fact that the price paid for the earnings should be reasonable, we've again filtered out those companies who have a price to earnings (PE) of less than 15. For every company, it's important to generate decent returns for its shareholders, along with a comfortable debt position. In view of this, we have also used an additional filter to select those companies who have maintained a Return on Equity (ROE) of more than 15 per cent in each of the past three financial years, along with a Debt/Equity of less than one.
And finally, we've identified the following companies:
M-cap>400 crore
EPS (Quarterly) - YoY Growth>20%
EPS - 1-Yr & 5-Yr growth>20%
Price to Earnings<15
ROE in each of the last 3-Yr>15%
Debt to equity<1
LG Balakrishnan & Brothers
The company manufactures and supplies chains, sprockets and other metal parts to OEMs (Original Equipment Manufacturers) like Bajaj Auto, TVS Motors, Honda Motorcycle and Scooter, etc. In the replacement market, the company sells chains and sprockets under the brand name of "Rolon" and has over 50 per cent market share.
The company's fortunes are directly related to the two-wheeler industry in India. Over the past few years, the auto industry has grown by almost 7 per cent, while two wheeler sales account for almost 81 per cent of the total volume sales. In the recent past, the industry has been subject to dampeners like the increasing cost of acquisition driven by rising costs of raw materials and an uptick in insurance premiums. However, despite all these factors, the medium-to-long-term trend for the industry looks promising on the back of favourable demographics, the growing middle class, participation of women in the workforce and rapid urbanisation.
The company faces stiff competition from generic manufacturers and at the same time, suffers from low pricing power with OEMs. Nonetheless, the increasing share of products from higher margin products like transmission chains for passenger cars and gears is expected to cushion margins. Over the past 10 years of its operations, the company has always maintained a track record of generating positive cash-flow. In addition, it has consistently invested capital in the business. The company has delivered more than 15 per cent ROE and ROCE in each of the past five years. The stock has corrected by almost 30 per cent in the past one year and currently, is trading at a PE of 12.1x as compared to a 5-year median PE of 14.2x.
Meghmani Organics
As a diversified chemical player, the company has a presence in three business segments-1) Pigments (34 per cent of the total revenue; global market share of 14 per cent), 2) Agro chemicals (31 per cent) and 3) Basic Chemicals (32 per cent; the fourth largest caustic chlorine producer in India). Its basic chemicals business is managed by its subsidiary, Meghmani Finechem. The company has spread its foothold in more than 75 countries and operates through 7 facilities in Gujarat. The exports and domestic sales contribute almost equally to its total sales.
The prices of Meghmani's raw materials are dependent on crude oil prices and about 9-15 per cent of the total raw materials consumed are imported from China. Both these factors, coupled with relatively low bargaining power in the export market, affect its margins. Over the years, the company has been able to reduce its long-term debt and currently, it is executing a capex plan of Rs 6.5Bn to expand its high-margin basic chemicals business segment.
Over the past five years, Meghmani has grown its earnings per share by more than 50 per cent, along with improving its operating margins to 26 per cent as of March 2018 as compared to its past 5-year average of 20 per cent. This resulted in each of ROE and ROCE of 30 per cent as of March 2018, as compared to the ROE and ROCE of 7 per cent and 10 per cent, respectively, as of Mar'14. The stock is currently trading at a PE of 6.9x as compared to a 5-year median PE of 11.9x.
Can Fin Homes
Incorporated in 1987, it is a housing finance company promoted by Canara Bank. The company operates from Bangalore and has a pan-India presence with 154 branches, 21 affordable housing loan centres and 14 satellite offices. Can fin homes has a strong foothold in South India, which contributes around 72 per cent to its loan book.
The growth of the real estate sector has a direct impact on housing finance companies. At present, in this sector, the demand for affordable homes is expected to be 25 million by 2022. And for good reasons, too. Various government initiatives, comprising Housing for All by 2022, push for affordable housing, the introduction of Real Estate Investment Trust, and the enactment of Real Estate Act (RERA), are expected to provide a fresh impetus to the long-term growth of this industry.
Can Fin has an outstanding loan book of more than 17,000 crore, with around 70 per cent of it coming from salaried and professionals. Amid the liquidity crunch in the NBFC sector, the company's cost of borrowings stood at 7.9% as of December 2018 (vs. 7.7% in March 2018). On the other hand, as of December 2018, the company had a capital adequacy ratio of 19.4 per cent, well above the 12 per cent regulatory requirement. Over the past one year, the stock has corrected by more than 35 per cent. Currently, it is trading at a Price to Book (P/B) of 2.8x as compared to a 5-year median P/B of 3.1x.
Sonata Software
Headquartered in Bengaluru (India), the company delivers IT services and software solutions and has a presence across all major markets. Besides, it distributes and re-sells products from technology companies, majorly Microsoft, present in India. The company operates in two major business segments: International IT Services (35 per cent of the revenues) and Domestic Products & services (65 per cent). Within the International IT services, Sonata caters to Travel, Retail, Consumer Goods and Product Engineering Services.
The company has adopted a strategy to consult clients to become platform firms - being aggregators or create ecosystems in their respective verticals -and help them transform by offering a combination of products and services. Being a small player in the IT industry, Sonata has been able to grow above the industry average.
Over the past five years, the company has grown its earnings per share by more than 50 per cent and at the same time, improved its ROE to 30.9 per cent as of March 18 as compared to 21.7 per cent as of March 14. However, high contingent liabilities, which, as of March 18 stood at Rs 660.8 crore, compared to a shareholder's equity of Rs 653.3 crore, remain a concern. The stock is currently trading at a PE of 14.6x as compared to a five-year median PE of 11.7x.
Disclosure: The companies mentioned above are not our recommendations. If you intend to invest in any of them, do thorough research.