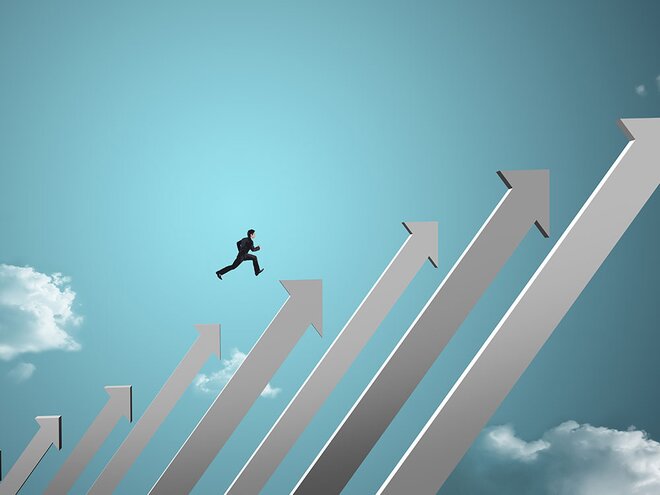 Warren Buffett once famously said that it is better to buy a wonderful company at a fair price than a fair company at a wonderful price. Even in volatile markets, some companies could well be trading near three-year highs, but this does not guarantee superior growth metrics. To overcome this problem and to narrow down the search for fundamentally sound companies, we ran filters based on profit growth and return on equity. These filters eliminated companies with flat profit growth. In the end, we also made sure that the short-listed companies were not trading at very expensive valuations. Hence, we eliminated the companies that were trading well above their five-year median valuations. Many companies that qualified on the basis of growth and quality were eliminated in our final filter based on valuations. For purpose of our analysis, we have considered companies that were trading in the range of 10 per cent from their highs. Finally, we were left with only two stocks in the chemical sector, which have generated exceptional returns for investors in the past. But will they continue to do so? Read on to find out more:
Filters used
Market cap > 500 crores
3 year profit growth of at least 15 per cent or more
ROE of more than 20 per cent in all 3 years
Price within 10 percent from its 3 year highs
PE is within 20 per cent from its 5 year median PE
UPL
The company, which started as a crop protection company in 1969, is now a full agri solutions company. It is the second largest post patent player globally (once the patent period of original owner expires it becomes a post patent product for which bidding takes place. The winner acquires the right to manufacture and sell the product within the exclusivity period post which it is open to all players). The company has transformed into a full range agro-solutions player from being just a crop protection provider. It offers a full range of agricultural solutions ranging from manufacturing of seeds, protecting the crop and further also providing them with post harvest solutions It has a diversified product line and markets them across several countries globally. Latin America, which is its biggest market, accounts for 33 per cent of its revenues, while herbicides (its largest product segment) account for 29 per cent of its revenues (FY18).

It derives its sales from more than 130 countries with the help of its 33 manufacturing facilities, of which 14 are in India and 19 are outside. It is well known for its inorganic growth by acquiring companies globally and turning them around. It has acquired more than 25 companies globally, which also includes recent acquisition of Arysta Lifesciences. Acquisition of Arysta will make UPL fifth largest crop protection player in world. UPL also enjoys 14.3 per cent of the Indian organised chemical crop protection market. High barriers to entry like significant capital expenditure requirements, long product registration period and strict regulations also protect the company from new competition.
Steady rise in market-share of post-patent products from 37 per cent in 2005 to more than 65 per cent in 2016 provides the company an opportunity to grow. Further, China is the largest raw material provider used in agro chemicals but recent environmental concerns in China has disrupted supply of raw materials. But UPL has backward integration and, therefore, stands to gain market-share from the supply constraints of raw material faced by other players although it still remains dependent on supply of some of its key inputs from China. Even though, it operates in a very seasonal industry, its return on equity has never fallen below 15 per cent in last 10 years. Although, in the previous one year it has witnessed pressure on its operating margins and subdued profit growth due to rising input costs, which also led to a 25 per cent fall in its stock price before recovering to current levels. Its receivables also stand at more than 30 per cent of its revenues, which appears to be on higher side but its cash conversion cycle is witnessing a fall due to even higher payable days. Generally, higher receivables may lead to cash crunch for the company but in this case it is not a problem since its payable days are also high (days which company takes to pay back to its suppliers). This takes care of of its cash conversion cycle and protects it from cash crunch or working capital shortage. Even after all the ups and downs, UPL has compounded its shareholders wealth by more than 25 per cent in last 10 years.
ELANTAS Beck India
Incorporated in 1956, it was initially known as Dr. Beck & India. In 2003, it was acquired by electrical insulation division of Altana. Its parent, Altana is a German company, which is one of the largest players in speciality chemicals space globally. ELANTAS India is a dominant player in liquid insulation segment in India. It caters to niche markets with not much competition, which enables it to command significant market share in the segments it operates. It commands more than 30 per cent market share in both primary and secondary insulation, while its share in organised market is even higher.
The company primarily operates in two segments -- electrical insulation business and electronic and engineering materials, which together contribute 81 per cent and 19 per cent to its overall revenues, respectively. Its electrical insulation segment includes primary insulation (manufacturing of enameled wires) and secondary insulation (insulting the wire winding by replacing the air trapped inside it). They are used in transportation, automotive, power generation, lighting, air conditioning, lighting and aerospace/ defence, motor and transformer manufacturing. Its products comprise small portion of the total cost of the equipment, still they play a vital role in its functioning.
The company went through the rough patch last year due to slower demand across consumer industries due to implementation of GST, high level of electrical equipment imports from China, rising crude oil prices and higher raw materials prices. This not only suppressed its operating margins but also weighed on sales growth. Any increase in crude oil prices or its raw materials will dent its margins. Its past five year sales have also grown by just 6 per cent, which is even below the GDP growth rate of India. Still it has managed to deliver average ROE of more than 25 per cent in last five years. It is a zero debt company with cash and cash equivalents balance of Rs 183 crore (10.4 per cent of market cap) which translates into per share cash value of Rs 230. This also provides it with a cushion on the downside. Although its stock trades regularly, still the volumes traded are not meaningful to build a sizeable position since the promoter holds 75 per cent of the company and there is limited float available for new investors.
Disclosure: The companies mentioned above are not our recommendations. If you intend to invest in any of them, do thorough research.