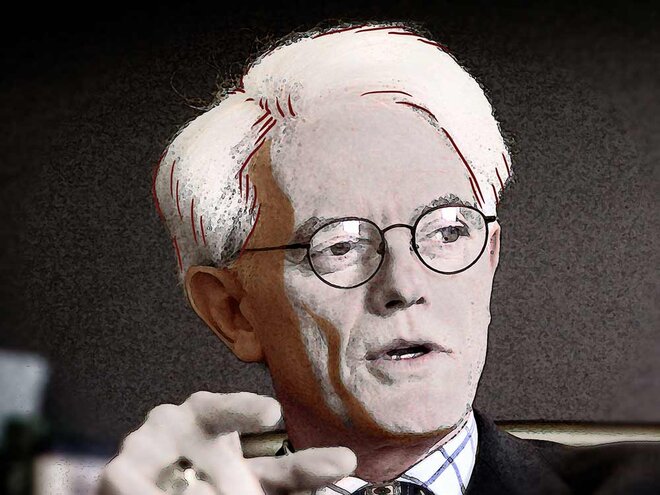 Investors are often advised to understand an asset class before taking the plunge, but more often than not, they choose to rely on experts. Peter Lynch, the celebrated fund manager of the Magellan Fund at Fidelity Investments, once famously said: "...invest in what you know." To many, his investment style may appear a bit unconventional, as he believed that individual investors often have an edge over professionals. In his book One up on the Wall Street, he encourages investors to adopt his bottom-up approach to discover great stocks since they have have the freedom to act and access to 'local knowledge'. Interesting advice from a fund manager who generated a return of 29 per cent annually over 13 years.
So what would Peter Lynch buy today using his bottom-up approach? We have attempted to apply some of his investment principles to identify four Indian companies, which he could have possibly bought in today's market. We have applied numerous filters that would typically sum his investment philosophy.
We have applied the filter of net cash per share to select companies with surplus cash. This helped us select companies which are left with surplus cash even after paying all the debt (short term and long term). This provides the investor with additional cushion on the downside, while also being assured that company will not be in financial distress or face a liquidity crunch in case of any crisis. Companies with high net cash also have additional room to finance their acquisitions or working capital needs internally. Apart from this, we have also included average ROE (return on equity) for last three years, as this gives assurance to investors.
Lynch also believed that a great investment should be self discovered and the stock should have low institutional and analyst coverage. According to him, a company should be reasonably priced, for which the price to earnings ratio should be less than 15. Peter Lynch always overlooked companies with extremely high earnings growth rate, as he believed that a very high earnings growth is not sustainable. Considering this, we have looked at companies that have reported EPS growth in the band of 15-50%.
Peter Lynch Filters
Market capitalisation of more than Rs 500 crore
Debt to Equity is less than 0.25x
Average 3 year return on equity to be more than 20%
Price to earnings to be less than 15x
Five-year EPS growth should be more than 15% and less than 50%
Institutional Holding should be less than 30 per cent
Positive net cash per share
Sharda Motor Industries
Incorporated in 1986, the company is a leading name in the automotive industry in India. The company stands out because it is the market leader in the manufacturing of exhaust systems, suspension systems, seat trims and seat frames. The company caters to the leading OEMs such as Hyundai, Tata Motors, Maruti Suzuki etc. through its 13 dedicated manufacturing units and one research and development center. Sharda Motors focuses on being highly technology-driven, which has resulted in constant improvements in its efficiency and profitability margins.
The company has been able to increase its earning per share at a rate of 26.7 per cent CAGR over the last five years, with a net cash per share of 298, which gives it the advantage to tap into new opportunities. After falling by more than 50 per cent in the last one year, there could be some upside potential in this stock. Currently, the stock is trading at a price-to-earning multiple of 8.8x, which is relatively below the industry's median PE.
Thirumalai Chemicals
TCL is the second largest producer in the domestic phthalic anhydride (PAN) industry. Apart from it, the company also ranks among the top producers of malic, maleic and fumaric acids. Demand of PAN is expected to grow at a CAGR of 7 per cent driven by its usage in manufacturing of plasticizers, pipes and paints. To cater to the increase in demand the company has been aggressively spending on R&D and on expansion plans. Over the last one year, the stock is down by nearly 66 per cent, but it was still able to deliver returns of 59 per cent CAGR in the last three years.
Analysing the company's financials, we found that the growth in revenues, operating profit and net profit was negative in the past one year. This could be attributed to increasing cost of crude oil, which is its major raw material. This has also resulted in squeezing margins and shrinking RoE (return on equity). Still, the EPS growth has been tremendous at 46.7 per cent CAGR over the last five years. Currently, the stock trades at 4.7 times its earnings.
Sasken Technologies
Sasken Technologies has been a leader in providing hardware and embedded software designs, which are widely used in automotive parts, smart devices, industrial electronics and communication verticals. Though its market cap is just over Rs 1000 crore, the company has been able to withstand ups and downs over the past years. Still, the company has never failed to pay out dividends in the last 14 years, since its listing in 2005. Looking at the numbers, the company has a healthy net cash per share and also has been able to deliver an average return on equity of 24.3 per cent over the last three years.
GM Breweries
Incorporated in 1981, the company is engaged in the manufacture and marketing of country liquor and Indian made Foreign Liquor (IMFL). The company is still run by its first generation with Mr. Jimmy Almeida as the chairman and managing director. GM Breweries aims at providing the finest country liquor to the common man at the lowest possible prices. It was the first company to introduce 180 ml bottles in country liquor, when the other players in the industry were producing only 750 & 375 ml bottles. GM Breweries is the largest manufacturer of country liquor in the state of Maharashtra. This could be attributed to its capacity to produce 13.8 crore bulk litres of country liquor per annum. With such a vast installed capacity the company can try to expand its market in other cities as well. Over the last one year, the stock has been down by more than 30 per cent. The company manufactures liquor in glass and PET bottles, out of which more than 61 per cent sales were in PET bottles. And crude oil, is the main input in production of PET bottles. So higher crude prices have led to higher costs and lower margins. This will continue to be a major threat to the company along with the ban on plastic PET bottles. Still, the company has been able to increase its EPS at the rate of 32.4 per cent CAGR over the last five years.
Disclosure: The companies mentioned above are not our recommendations. If you intend to invest in any of them, do thorough research.