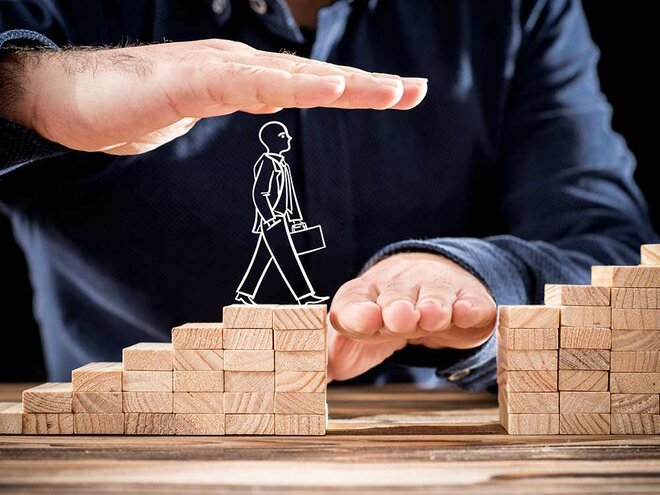 Value Research Stock Advisor has just released a new stock recommendation. You can click here to learn more about this premium service, and get immediate access to the live recommendations, plus new ones as soon as they are issued.
Promoters know their businesses better than the best analyst. It is for this reason that when they increase stakes in their own companies, it is tracked by other category of investors too. We analysed companies where the promoters have in the past 12 months increased stakes in their own companies. We looked at non-finance companies with market capitalisation above Rs 100 crore where the promoter holdings have increased substantially (>3.0 per cent) in the last four quarters (as per the creeping acquisition norms, the promoters holding >25 per cent of their company, can acquire additional 5 per cent in one financial year, which is why if in some cases if the shareholding increase is >5 per cent it is because this is over four quarters spanning FY18 & FY19).
Why only non-finance companies? Because financial firms see a regular change in there equity. We also applied an additional filter to eliminate companies where stake increase was on the back of some corporate actions like de-merger, merger, acquisition or others. Next, we analyzed companies that have performed well on financial metrics -- net sales (>9.0 per cent) and net profit (>10.0 per cent) in TTM period and improving or stable RoE (return on equity) in the past five years. Our analysis resulted in four stocks, which met all the above criteria. Here's a quick snapshot of these companies:
The Five Point Filter
All listed non-finance companies with a market cap of greater than Rs 100 cr
Promoter shareholding has increased >3.0 per cent in the past four quarters
Net sales >9.0 per cent per TTM 2QFY19
Net Profit >10.0 per cent per TTM 2QFY19
Increasing or stable ROE in the past 5 years
Kiri industries (KIL): Price has corrected by 27.5 per cent in one year
The company is a manufacturer and exporter of synthetic dyes, which are used by textile, leather, paint and printing-ink manufacturers. KIL is an accredited and certified Key Business Partner of the world's top dyestuff majors across the Asia Pacific, European Union and the Americas. The company delivered 36.5 per cent Y-o-Y increase in TTM PAT as of second quarter FY2019. KIL turned profitable in 2016 and has since shown consistent increase in its RoE. The promoter shareholding increased to 44.6 per cent from 37.7 per cent as the promoter group converted its warrants in November 2017. Recently, the Singapore court dismissed all claims and counter-claims of minority oppression against the KIL promoters in an ongoing legal case against Senda Capital involving its subsidiary Dystar. Despite these positives, the stock has corrected by almost 27.5 per cent in the last one year and currently trades at an PE multiple of 3.79x.
Take solutions (TAKE): Stock price down 6.0 per cent in one year
This Chennai-based technology company, provides IP-based solutions in clinical, regulatory, safety and consulting processes to global life science companies across multiple therapeutic areas. The company last year raised Rs 250 crore through a preferential allotment from its promoters to fund its inorganic growth plans. The promoter holding, as a result, went up by 3.7 per cent during December 2017 to March 2018. At the same time, Take has delivered a 29.6 per cent Y-o-Y increase in TTM Sales and a 33.2 per cent Y-o-Y increase in TTM PAT as of second quarter FY2019. While the margins have remained stable over the years, the stock corrected by almost 50 per cent from its 52 week high in the past one year. It currently trades at a PE multiple of 10.9x compared to a 5-year median PE of 15.3x.
WPIL ltd (WPIL): Stock price up 14.7 per cent in last one year
WPIL manufactures vertical and horizontal pumps, grey iron, castings and sluice valves. Other than the domestic market, the firm has sizeable global presence, with manufacturing operations present across Europe, Africa, Thailand and Australia. After reporting two consecutive years of losses due to slowing down of global economy leading to a drying order book, WPIL turned profitable in FY2018. The company reported a 71.6 per cent Y-o-Y increase in TTM sales along with a near tripling of net profits during the same period. The promoters have increased their stakes from 64.1 per cent to 68.8 per cent in the past one year, and the stock has delivered positive price return of around 14.7 per cent. The firm currently trades at a PE of 9.3x compared to a five year median PE of 22.5x.
BCL Industries Ltd (BCL): Stock price down 33.6 per cent in last one year
BCL manufactures and sells edible oils and distillers in India and South Asian region. The company has three business segments: 1) oil & vanaspati, 2) distillery 3) real estate. BCL is expected to benefit from the national policy on biofuels 2018, wherein the government of India is promoting production of ethanol. The company is nearing the conversion of its Bathinda (Punjab) plant to supply ethanol to oil marketing companies. The company has reported a 9.0 per cent increase in TTM net sales in second quarter of FY2019, while the net profit has increased by 144.1 per cent for the same period. The RoE has seen a turnaround in the past five years and has risen consistently. The promoters of BCL have raised their stakes to 60.2 per cent from 51.0 per cent in the past one year. While the stock price has corrected by nearly 33.6 per cent during the same time and currently trades at a PE 5.6x compared to a five-year median PE of 9.6x.
*Price data is as of 25th January 2019