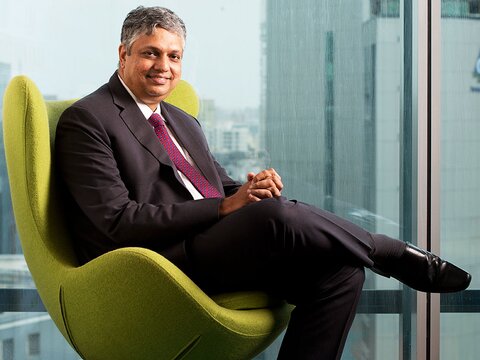 Sankaran Naren, ED & CIO, ICICI Prudential Mutual Fund is well known as a contrarian with a long history of successful calls that he made against the prevailing market sentiments. In the tech boom of 2000, he found value outside tech stocks. In the bull run of 2007, he looked for value outside infrastructure, metals, and oil and gas. He searches out sectors with a lot of negative news and large institutional selling. Such stocks often offer more value for long-term investors.
What he's buying: Power Grid, Zee and Idea
True to his contrarian knack, Naren has picked up Power Grid. This dominant power infrastructure company that most investors would give a pass is Naren's top buy. He has invested Rs 1,215 crore in it in the last three months. Power Grid continues to offer fantastic value at 12 times earnings. Naren also loaded up on Zee Entertainment. This entertainment powerhouse, post the sale of its Ten Sports division, has started reporting higher profitability. Naren invested Rs 545 crore in Zee. Amidst the ongoing competition in telecom for market supremacy, Naren has placed his bet on Idea Cellular, buying Rs 339 crore worth of stocks.
What he sold: Mid and small caps
Naren has sold off many of his mid and small-caps. Interestingly, he did not prune his large-cap stocks as much. He also cut his position in pharma, exiting Sanofi, Abbot India, Unichem Labs and the scandal embroiled Fortis Healthcare. He pruned his position in Ipca Labs and Biocon. In February, Biocon reported getting six observations from the USFDA for its Malaysia facility.
What he's loading up on: Ashiana Housing
Naren is building up stake in this retirement homebuilder. He has acquired a 2.2 per cent stake in Ashiana Housing - his only pick in the small-cap space. In a related vote of confidence for Ashiana, the World Bank's investment arm IFC said it will invest $23 million in a project by Ashiana.
An interesting pick: Eicher Motors
Trading at a PE of near 40x, this is Naren's second largest investment, right after Power Grid. Eicher is a top quality stock that ticks all the boxes: buzzing revenue and bottom line growth, exports that promise to make the company a global brand and returns on capital of 44 per cent in the last five years - numbers most automobile manufacturers cannot beat.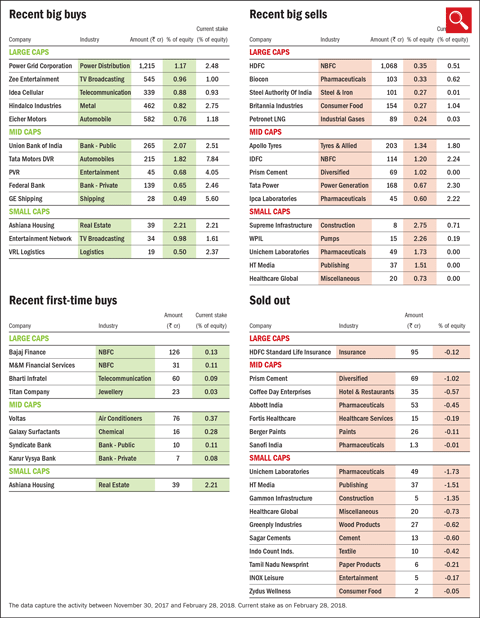 Here's the link to the other stories in this series.