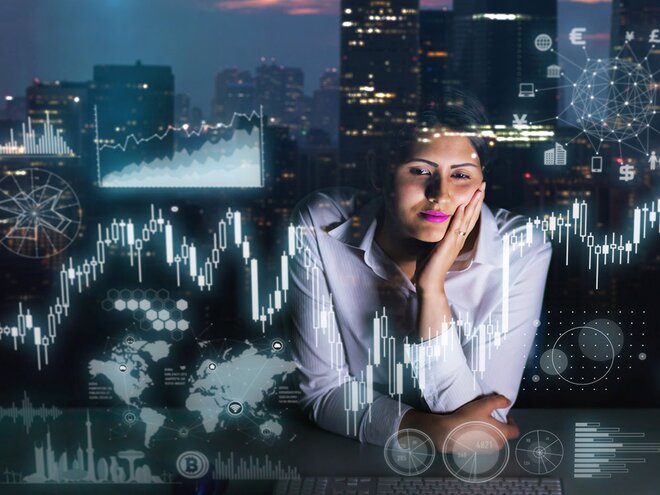 Women are breaking glass ceilings everyday, but the stories are too few and far between. A lot of specialised fields could do with more women and finance is one of them.
Till a few years ago women were highly underrepresented in the fund management industry, but the ratios have improved a bit now. Recent Value Research data shows that over a dozen women fund managers in India oversee equity and debt assets worth over Rs 2.1 lakh crore as on January 2018, which is a jump of Rs 24,000 crore from the corresponding period a year ago. Currently, women manage around 8 to 10 per cent of assets.
Let's celebrate International Women's Day as we bring to you profiles of women in the mutual fund industry who have made an impact!
Equality with equity
At Value Research, we undertook a study to evaluate the presence of women fund managers in the Indian mutual fund industry. We looked at equity and debt assets managed by these fund managers. We considered only open-ended schemes. This study celebrates the presence and success of women who are currently a part of the Rs 23 lakh crore mutual fund industry in India.
The Indian MF industry has seen women rise up the ranks to become chief executive officer, managing director, etc. of the fund houses. Currently, Radhika Gupta, CEO, Edelweiss MF, and Anuradha Rao, CEO, SBI MF are at the helm of leading AMCs.
On the fund manager side, Swati Kulkarni, Executive Vice President and Fund Manager - Equity at UTI AMC Ltd has a professional experience of over 27 years of which the maximum time has been with UTI AMC. She has been a Fund Manager since 2004 and currently manages Rs 10,016.06 crore in assets across three open-ended schemes.
At SBI MF, Sohini Andani manages three equity schemes. She joined SBI MF as Head of Research in 2007 and was subsequently promoted as a portfolio manager in 2010. She currently manages assets worth Rs 22,713.05 crore, which has seen a 57 per cent year on year jump.
Roshi Jain, Vice President, Portfolio Management, Equity with Franklin Templeton India AMC, manages four schemes with assets of over Rs 18,000 crore in Jan 18. A year ago she managed three schemes with a total AUM of Rs 14,062.27 crore. Prior to joining Franklin Templeton, she worked as a financial analyst at Goldman Sachs, London.
Meenakshi Dawar, who was earlier with IDFC MF, is currently Fund Manager, Equity at Reliance Mutual Fund. Meenakshi manages two schemes with an asset base of Rs 1,470.44 crore.
Gauri Sekaria, Vice President, ETF and Passive Investments at DSP BlackRock Investment Managers, is the fund manager of DSP BlackRock Equal Nifty 50 Fund and DSP BlackRock Liquid ETF Fund. She has over 12 years of experience in the management of ETFs and Index Funds.
Date with debt
On the fixed income fund management space, there is veteran and media savvy Lakshmi Iyer, who is the chief investment officer (Debt) & Head Products at Kotak MF. The fund house at the end of January 2018 had Rs 68,484.57crore in average assets under management in open-ended debt schemes. In the last one-year time frame, debt AUM (open-ended schemes) of Kotak MF has risen by over Rs 13,000 crore from Rs 55,121.47 crore.
Senior fund manager Anju Chhajer at Reliance MF oversees 12 open-ended debt schemes with an asset base of Rs 75,170.75 crore compared to 13 schemes with a total AUM of Rs 64,632.15 crore a year ago.
At ICICI Prudential MF, Chandni Gupta manages two open-ended debt schemes with combined AUM of Rs 14,365.86 crore.
Suman Prasad at Canara Robeco MF oversees 6 schemes with Rs 2,499.24 crore. Bekxy Kuriakose, Head - fixed income, Principal PNB AMC manages three schemes with Rs 1,313.10 crore assets at the end of Jan 2018 compared to four schemes with Rs 242 crore a year ago.
Other notable women fund debt managers include Sunaina Da Cunha (Birla Sun Life MF) and Hetal P Shah (Baroda Pioneer MF).
While most of the AMCs have acknowledged the importance of diversity and have been promoting women fund managers, there is room for more effort in terms of mentorship programmes and guidance.