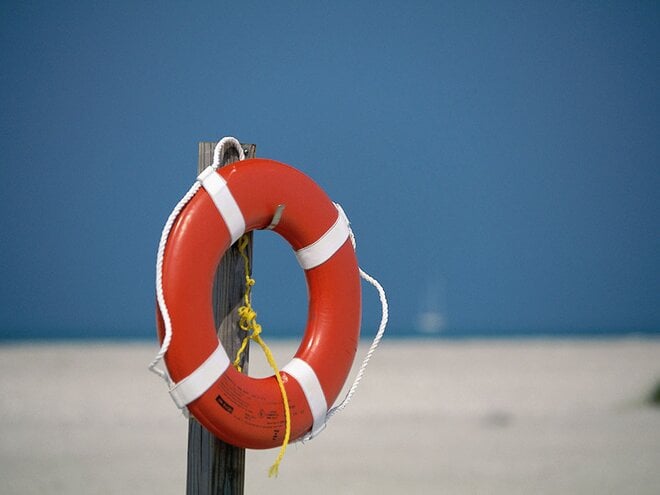 The stock market has recently seen the listing of two life-insurance companies: SBI Life and HDFC Life. Last year ICICI Prudential Life Insurance Company had debuted on the stock exchanges. Many investors are still clueless about how to analyse these companies. They can't be blamed for this because there was no direct presence of insurance companies on the stock exchanges before the listing of these three companies.
Following are the parameters, along with their explanation, that you should see while analysing life insurers. The table mentions how the three newly listed insurance companies stand on these metrics.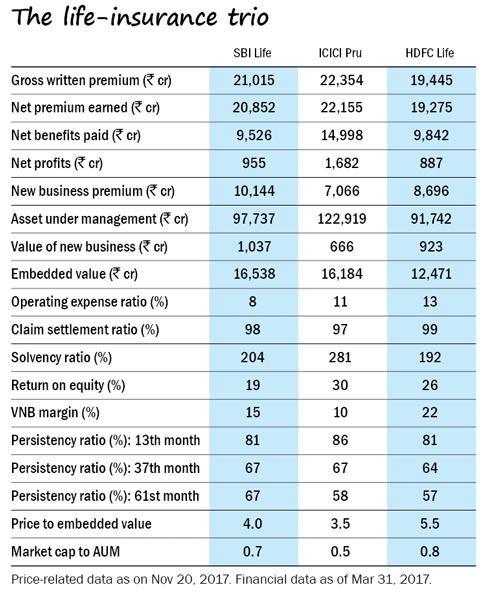 Gross written premium: The premium due from customers for the policies issued.
Premium earned: The amount of premium that a company has earned. It is the gross written premium less the 'reinsurance' premium paid. Insurance companies get 'reinsured' from reinsurers on policies which they consider risky.
Benefits paid: The major expenses of an insurance company. They include the claims paid on policies and the surrender amounts paid to policyholders.
New business premium: The amount of premium due in the first year of a policy.
Value of new business: The present value of the future earnings from policies issued during a period. It reflects the additional earnings expected to be generated through the new policies issued.
Embedded value: The value of business as of today for its shareholders. It covers all the policies issued since the inception, along with the policies which are in force on the date of valuation. Life-insurance companies are valued on market cap to embedded value.
Operating expense ratio: The ratio of operating expenses and gross written premium. It tells us about the efficiency of operations.
Claim-settlement ratio: The number of claims settled by the company against the total claims received.
Solvency ratio: Tests the solvency of the insurer in the worst possible scenario - all the insurance claims materialise at once. IRDA has specified it to be a minimum of 150 per cent.
Value of new business (VNB) margin: The profit margin on policies issued during a specific period, generally within the last one year. It compares the expected earnings from new policies issued to the premium to be collected on them. This ratio tells us about the expected profitability of the company from the recently issued policies.
Persistency ratio: The ratio of life-insurance policies remaining in force to all the policies issued in a specific period. Persistency can be measured in terms of the number of policies or premium. It tells us how many customers continue to pay premiums in subsequent years since policy issuance. It is frequently quoted for the 13th, 37th and 61st months.