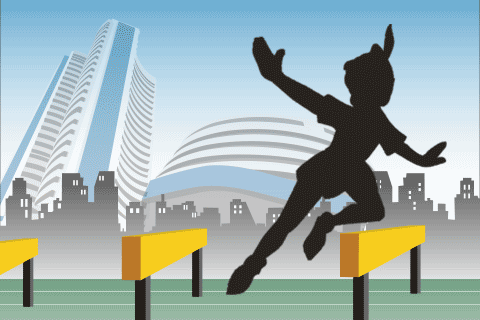 When J. M. Barrie, a Scottish novelist, created the character of Peter Pan - a mischievous young boy who never grows up - he didn't have the Indian market on his mind. Indeed, the Sensex has epitomised Peter Pan by staying young over the years.
The average age (since the time of incorporation) of S&P BSE Sensex companies has risen by just seven years over the last 15 years. If we look at the median age of the constituent companies - median being a better measure than the average - it has fallen by three years, from 44 years in 2002 to 41 years in 2017.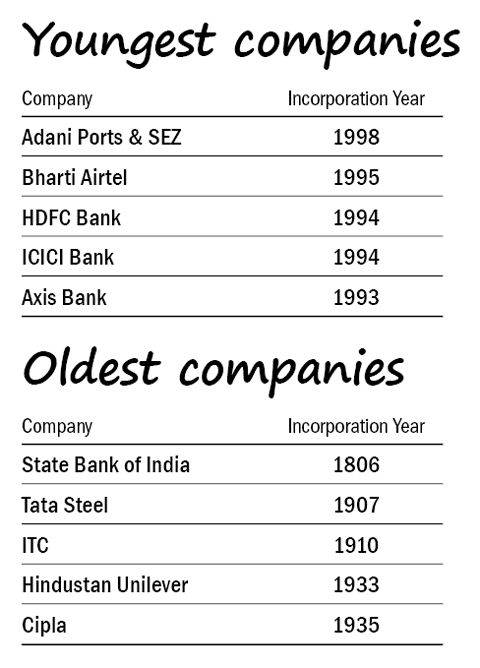 While Peter Pan didn't grow up, the Sensex has actually become younger over the years! What has caused this? Two factors stand out.
Getting liberal
Over the last 15 years, many companies have thrived due to the opening up of the Indian economy in 1991. For example, amongst the five youngest companies in the Sensex, three are private-sector banks; banking was opened up for private players for the first time in 1991. Private-sector banks have grown so fast that they are now part of the Sensex, which represents the largest listed companies in India. Another example is Adani Ports, which benefitted from the opening up the ports sector to private players.
Hail entrepreneurship
The second factor which has kept the Sensex young is the emergence of first-generation entrepreneurs. Sun Pharmaceutical, founded in 1993 by Mr Dilip Shanghvi, and Bharti Airtel, founded in 1995 by Mr Sunil Bharti Mittal, took place of GSK Pharma and MTNL in the Sensex over a period of time.