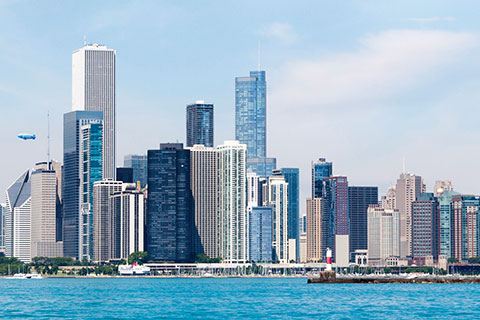 The real-estate sector is one of the biggest beneficiaries of the budget this year. The government's housing-for-all scheme was the key driver behind the big push the sector has been receiving in recent times. Here are two key announcements.
Proposal
The budget accorded infrastructure status to affordable housing.
Impact
Affordable-housing developers will now be able to access funds from infrastructure financiers at lower costs and for longer tenures, avail flexible structuring of these loans and float infrastructure bonds. This move brings capital back to a cash-starved industry where many projects are languishing because of capital requirements.
Proposal
The area considered for affordable-housing projects has been changed from built-up area to carpet area. Projects with a carpet area of 30 square metre in metros and 60 square metre in other cities will be eligible for this. The completion requirement for affordable-housing projects has also been extended from three to five years.
Under affordable-housing rules, 100 per cent of profits from affordable housing are tax-deductible (but a minimum-alternate tax has to be paid).
Impact
The shift from built-up area to carpet area is expected to help developers gain 30-40 per cent in the areas allowed under the scheme. Increased tenure is expected to act as a further facilitator in affordable-housing projects.
Here are two companies that are expected to gain from this year's budget proposals.
Ashiana Housing
Ashiana Housing has made a name for itself in taking up the non-metro route to development. The company has projects in tier 2 cities like Jaipur, Bhiwadi, Jodhpur, Jamshedpur, Neemrana and Gurgaon, among others. It has 43 lakh square feet under development, of which close to 25 lakh square feet has already been booked.
A common practice for real-estate developers is to enter into a bidding war to acquire land, often through debt. Ashiana has shunned this mad rush, going instead to non-metros and partnering with land owners for development. As a result, the company has more cash than debt in its books today.
The Ashiana stock is up 30 per cent in the last one month. The government's budget proposals have maintained the momentum in realty stocks.
Godrej Properties
Godrej Properties is a pan-India developer, with presence in Mumbai, Pune, Ahmedabad, Bangalore, NCR, Hyderabad and Kolkata. It follows both a land-bank strategy - of buying land and developing it - as well as entering into a joint-venture agreement with land owners for development in lieu of profit or revenue sharing. As such, Godrej Properties stands as one of the big gainers of the government's proposal to levy capital gains on joint-development agreements only on completion and possession of the project as compared to the earlier rule that made capital gains effective on the date of executing the joint-development agreement.
Godrej reported revenue growth of 110 per cent over the previous year on the back of revenue recognition of its marquee 'The Trees' project at Mumbai. This particular project helped the company post a 21 per cent jump in EBITDA margins to 23 per cent (YoY). The company is confident of improving demand in the medium term.
This article is part of a series called Winners of the 2017 Budget.