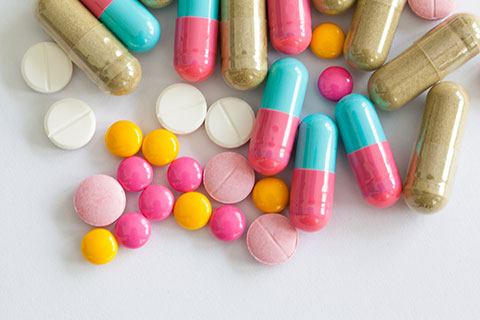 The nondescript Cadila Healthcare is the third-largest player in domestic formulation and figures in the top 15 generic companies in the US. Its revenue grew by an average 21 per cent annually in the last ten years. Cadila was able to achieve this feat by taking an unusual route to ramping up its US revenues, the benefits of which it reaps to this day.
Why Cadila can continue to be an Unusual Winner
The unusual route to US growth: Cadila took the unusual route to growing its US revenues. Whereas other Indian pharma companies manufactured their own generic versions of the drugs going off-patent, Cadila tied up with patent holders to manufacture authorised generics. This strategy helped Cadila post revenue growth of a phenomenal 43 per cent annually in the last five years. The contribution of US sales too has ramped up quickly - from 15 per cent in FY11 to 41 per cent today. To bolster growth, Cadila acquired US-based Nesher in 2011. Today, Cadila has a pipeline of 299 ANDAs (Abbreviated New Drug Applications) and it figures in the top 15 generic-pharma companies by prescription in the US.
Domestic focus: Unlike a lot of domestic pharma companies that have largely focused on the US to scale up revenues, Cadila generates 31 per cent of its revenues in India. It has also made a name for itself in the field of gynaecology, where it ranks first, and in cardio-vascular (CVS) and gastro-intestinal systems, where it ranks third. Overall, Cadila is the third-largest pharma company in the domestic formulations market, with a market share of 3.9 per cent.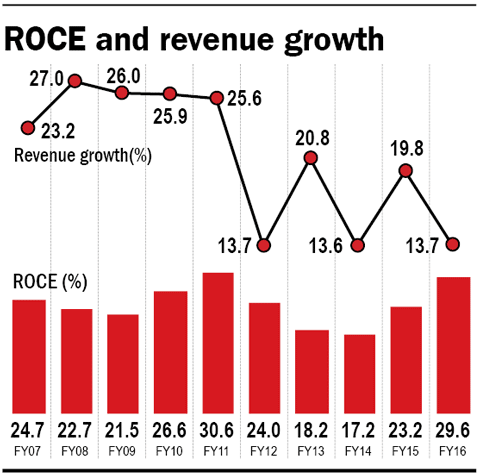 Outlook and valuations
Cadila has remained under the shadow of the warning letters received from the USFDA for its Moraiya facility. For Cadila, it is crucial to get this facility cleared. It accounts for around 60 per cent of US revenues and has 74 pending approvals from this site. This is the primary reason for the stock's underperformance this year, with a gain of only 2 per cent (year-to-date). As per the company, the USFDA is scheduled to re-inspect the plant in February next year.
Despite the cloud of uncertainty over the Moraiya facility, the US is still expected to continue to drive Cadila's revenues. The company is expected to launch 12-15 products in the US in FY17 and shift out other products to facilities other than Moraiya. That should minimise the impact, if any, of any ban on its Moraiya facility. US sales and net profit are expected to grow by 20 and 15 per cent, respectively, annually between FY16 and FY19 (ICICI estimates).
Cadila is trading at 27.5 times earnings, close to its five-year average of 27.3. The uncertainty around the Moraiya facility provides an opportunity to take a look at the stock, which is available at not-so-expensive valuations.