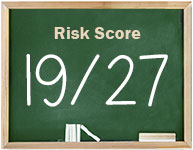 Have you ever been on a spontaneous bike race with your friends? If yes, have you wondered about who makes the brakes, transmission and suspension on your bike? The answer (especially if you own a rather pretentious Royal Enfield), is likely to be Endurance Technologies. The company is a mixture of two distinct businesses. One business is wired towards the the two wheeler market in India (accounting for about 70% of revenues) and the other businesses targets the four wheeler market in Europe (accounting for the balance 30%). Endurance makes aluminium castings, suspension, transmission and brake systems and is the largest component maker in its markets. It has 18 plants in India (mostly in Pune and Aurangabad) and another 7 in Europe (Germany and Italy) and employs about 5000 people. It earned a tidy Rs 5274 crore in FY 2016. As for profits, they amount to about 5% of this revenue. Its Indian revenues have grown at a steady 8.4% since FY 2014 whilst its European revenues have grown at a more dramatic 19.4%.
There are reasons to believe that Endurance is in for a smooth ride. CRISIL estimates that India's per capita income grew by 12.5% per annum from 2005 to 2016 whilst the average prices of two-wheelers grew by just 7% making two wheelers ever more affordable. This is especially true of rural India where the penetration rate is just 39% of the target market. The European market is also set for a boom due to the shift from steel to (more environmentally friendly) aluminium castings (which Endurance makes).
So what speed bumps will investors in Endurance encounter? First, the fact that 43% of its revenues come from Bajaj alone make it a one relationship bet. Second, the company's raw materials (which eat up about 60% of revenue) are aluminium and steel. They currently trade close to historically low levels. This may change.
Who's Selling?
Actis, a Private Equity firm which currently owns 13.72%. This holding will fall to zero
Anurag Jain, the Managing Director who currently owns 42.13%. Of this, he is selling off 3.78%.