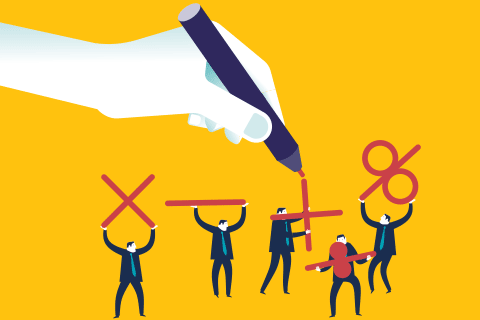 The next two factors are more subtle in nature and are often given a miss by many investors. While looking at your next investment, buy only those companies that offer a product or service that is enduring in nature. Buying the stock of a company that has no such enduring product or service leads to diminished returns over time.
An enduring product ensures that the company's revenue stream and fortunes keep on coming in. Take Maggi, for instance. In spite of the excess-lead fiasco, when Maggi got back on supermarket shelves, it was lapped up. This is an example of an enduring product. Nestle has another enduring product: Nescafe, a brand that is known worldwide. You know you are getting a quality product and don't think twice when buying Nescafe.
Let's again discuss Maggi a little more, given that it is one of India's favourite quick food. So there's Maggi on the one hand and Patanjali's noodles on the other. Even though Patanjali could snatch away some market share from Maggi, Maggi's enduring presence in the minds of Indians gives Nestle an edge Patanjali will take years to beat.
How do you know if a product is enduring?
Look for companies with stable businesses over the years and likely to remain in demand over the next decade. Take Horlicks for instance. With a market share of around 67 per cent, Horlicks' hold over the Indian market is unmatched by competition. No other health-drink manufacturer comes close to Horlicks in India and its market dominance appears strong as ever. It is not difficult to see Horlicks remaining the market leader in the next couple of years.
Take another example: Asian Paints. It has been the market leader in the decorative-paint market in the country for many years now. During this time, a number of bigger global players have tried their hands in the Indian market. Most have met with failure; some have even left the country. Today Asian Paints is stronger than ever before.
What is not as enduring is newspaper brands. A couple of years back, local newspapers dominated their geographies. Today national dailies have taken over most large cities and even dominate in smaller cities.
What you want is a slow-changing industry that does not see too many upturns and is not likely to face major disruptions in the coming years. Here's Nick Train expounding on the importance of sustainability in such companies: "Longevity, tradition and predictability are important investment criteria for me. If a business has not just survived but thrived over previous periods of technology change, then there is a possibility, never a certainty, that it will continue to do so."
The importance of enduring products and services cannot be overstated. Companies with enduring products and services will weather ups and downs much better than those without.
Here you can read about the other articles in this series: