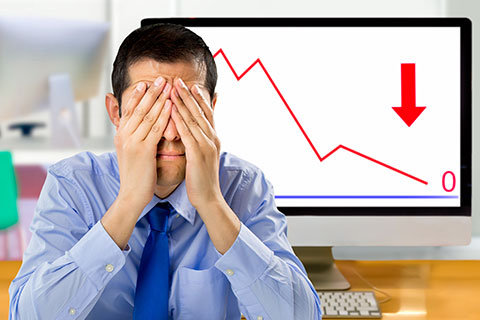 Here's a true story. A couple of weeks back, some old friends got together. While discussing the state of the market, one friend remarked how he hit the sell button of his entire investment portfolio just because his stocks were not going anywhere. "I just hit the 'Sell All' button without looking at the names," he said.
Shocking as it sounds, it reveals an unsaid truth about investing that has cost many investors dearly. If you do not have patience, you should not buy stocks.
You make money in investing not when you buy or sell the stock. You make money by holding it, provided that you have purchased a high-quality company at a reasonable valuation. Rooting for the stock to go up every single day, week or month is not how you should expect your portfolio to behave. It just doesn't.
Sitting tight is no easy feat, especially when your stock is taking a beating or trailing its peers.
Say, you bought Infosys ten years back. This period would see the exit of the founder CEOs. A difficult global business environment, especially post the financial meltdown of 2008, saw the company struggle with growth and its famed industry-leading margins took a hit. More worryingly, Infosys seemed lost, directionless and a ship where employees were bailing out in hordes. This was a difficult time to be an Infosys shareholder, as peers TCS and HCL Tech raced ahead and relegated Infosys to second class. The graphic below shows how Infosys trailed the main competitor TCS during this period. Eventually, Infosys appointed Vishal Sikka as the CEO, who is turning the beleaguered tech giant around.
Does sitting on your ass produce any result in investing?
What would have happened to the average investor if he had done nothing in this period - arguably one of the toughest times in its recent history?
If you had invested ₹1 lakh in Infosys exactly ten years back, you would see three bonus issues that would take the total portfolio value today to ₹3.18 lakh. This makes Infosys a three-bagger in the last ten years - compounding at the rate of 14.3 per cent per annum - well over any FD rate in spite of the rocky ride involved. And this is excluding the ₹32,000 you pocketed as dividend during this period. That's one-third of your investment recovered. Patience matters.
The above example shows how remaining invested in a quality stock, bought at a reasonable valuation, even as it faces some of its toughest times can produce decent results. Review your portfolio once a year to see if any stock in it still needs to be in. Don't sell out just because a stock is not going anywhere. Remember, the difficult thing is to do nothing.
Here you can read about the other articles in this series: