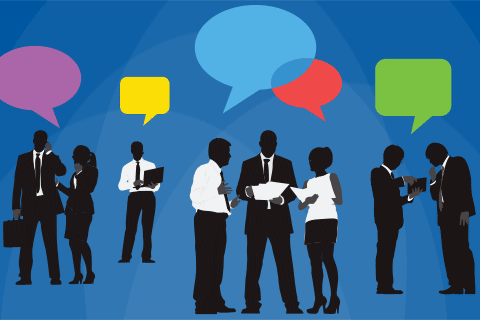 Many investors just can't shake off the success of a multibagger they didn't buy when the stock was down and will search for a similar investment multiplier, often in the same industry.
The problem with this line of thought is that no two stocks are alike. What works for one company cannot always be replicated by another. In the last bull run that ended in 2008, engineering company L&T had a fantastic run. Many investors having missed the L&T bus, saw another L&T in the making in Jaiprakash Associates (JPA). For a while JPA did not disappoint those investors. Then came the unravelling with the company amassing huge debts that it was not able to pay off.
The graphic below shows how JPA eroded shareholder wealth in complete contrast to L&T.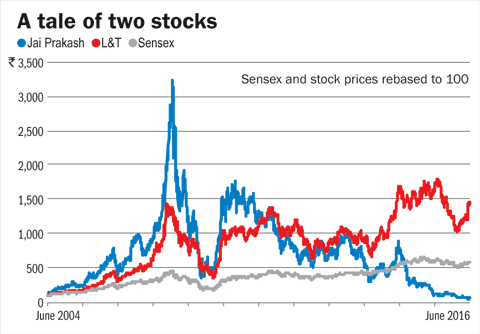 Predicting the next multibagger is fraught with uncertainties. Does the management have what it takes to become a multibagger? Is the market size big enough to sustain revenue growth? Does the management even want to grow that fast (some conservative managements don't)?
This is not a discouragement from investing in small, niche and well-run companies. Rather, avoid the temptation to invest in obscure companies with unknown managements only in the hope that they will turn out a multibagger because your broker or the market is bullish on them or another company in the same industry turned a multibagger for a friend.
What company will be the next Infosys?
No one knows. Anybody who claims to do so, stop being in touch with them. What will yield better investment results is to buy high-quality companies that have weathered rough times and are still ticking. Sticking with a quality stock even as it goes through its ups and downs, and buying when it's down, reaps rewards in the long run. The only difficulty with this method of investing is that it takes nerves and patience.
Buy blue chips when they are down
A smart strategy is to buy blue chips when they are down for reasons that are not fundamental to the survival of the company. In the May 2016 issue of Wealth Insight, we had covered a selection of such blue chips. Here is the updated table: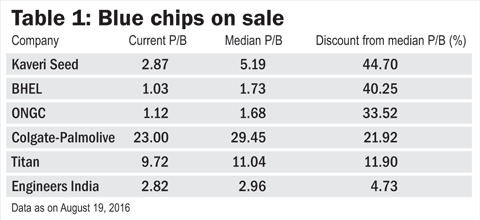 Instead of finding the next Infosys or the next HUL, a wiser strategy is to stick to those companies that have proven themselves in the Indian market through thick and thin. It pays to be with those that have proven themselves resilient, rather than risk extra-normal returns with those that have yet to prove themselves. Many just don't.
Here you can read about the other articles in this series: