Profit margin and return on capital are two operating dynamics many investors often miss. Yet when combined, they hint at whether the company has anything special in it. Ignoring these two metrics increases the chances of making an investment mistake.
Return on capital measures how much a company earns relative to the investment it requires. As a general rule, companies with high returns on capital are preferable to ones that have inferior or low returns.
Ignore these two metrics at your own peril
To understand what a low-margin and low-return-on-capital business looks like, take a look at the table below.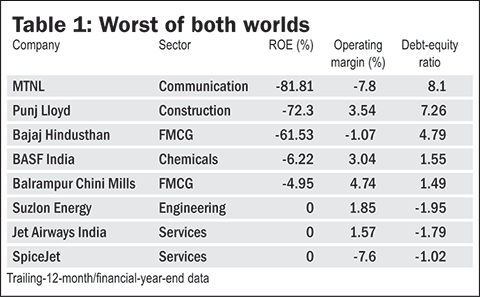 A cursory look at the names will tell you that nearly all of them are mired in problems. Many of them suffer from high debts taken to run operations. Some have eaten away all the capital that was invested in them. A low margin-low return business will make it more difficult for these companies to come out of their problems. That will also take a toll on the share performance in the long run.
Why are these two factors important?
A high profit margin indicates that the company has some sort of pricing power that it can command to earn those high margins. A high return on capital signals that the business is a superior-quality business that efficiently utilises the capital invested in it. Companies that have both these components often do not need to resort to external debt financing because the high returns on capital generate the funds that the business requires.
Ideally, look for companies that have both these components - a high profit margin and a high return on capital. Stocks that have these will be your money-multipliers.
The table below gives a list of such high-margin/high-return-on-capital businesses.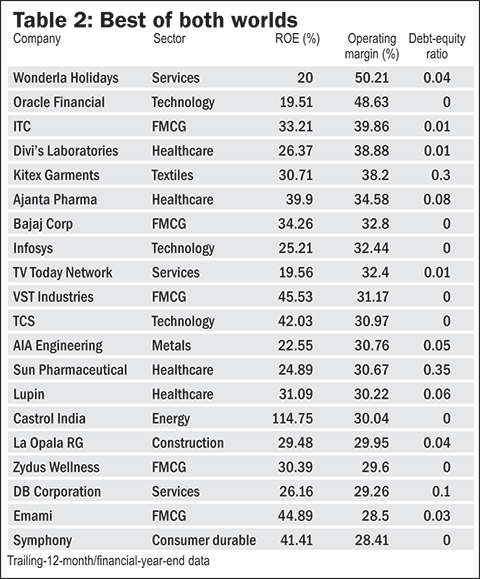 Here you can read about the other articles in this series: