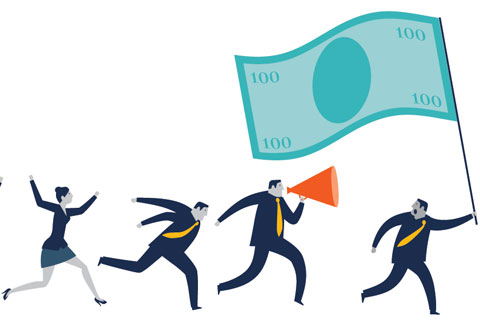 A common mistake a number of investors make is to look at what top market investors are buying. India's favourite investor is Rakesh Jhunjhunwala. Many investors closely follow and track what new stock he is buying and follow him by buying that stock. The rationale that often goes is to hop on the train to quick riches. This is often not the case in the real world.
Here are the common reasons why you should not follow market experts blindly.
You don't really know why the expert has bought a particular stock. Is it because he likes the company or is it the sector or is it just the valuations?
The investment may just be a tax-saving strategy.
The expert may be buying to shore up a friend's stock (yes, it happens).
The expert could have been taken over by market exuberance.
The expert could change his position at a moment's notice, catching the public unaware.
The expert may just be wrong in buying a stock (this happens, too).
Following market fads
Then there are market fads. At various times, markets take a strong liking to a particular sector or stock and go overboard with optimism about it. Market experts and big fund managers too get caught up in irrational market exuberance.
The story of Jai Corp
How many seasoned investors remember Jai Corp? Ah, the stock that made dreams come true. For those readers who are not acquainted with the name, look at the appreciation in the stock in the chart below: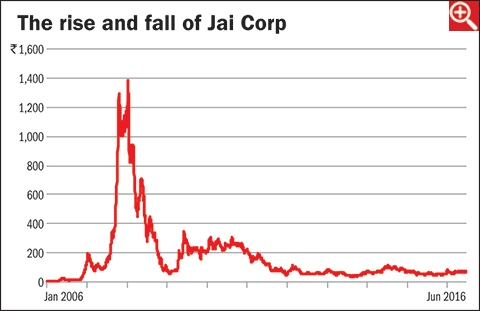 Jai Corp had a meteoric rise all through 2007; it would just keep going up. Nobody understood why it rose the way it did. Then when reality came knocking, the stock gave up all its gains. Jai Corp is a lesson on how the market's fancy can throw up unexpected and volatile results, all in one stock.
In the last bull run that ended with the financial meltdown of 2008, the markets also took a fancy to realty stocks. Every major realty stock had become a darling of the stock market. Among them were DLF and Unitech. There was no saying where DLF and Unitech would reach. After the financial meltdown that followed, DLF lost 90 per cent from its peak valuation (early January 2008), while Unitech gave up 98 per cent.
One of the latest sectors to take the market's fancy is specialty chemicals. Stocks like Navin Flourine (up 144 per cent in the last one year), Vidhi Dyestuff (up 143 per cent) and Vishnu Chemicals (up 46 per cent) are the current rage. You can find a plethora of reports and views that talk about the specialty-chemical business as the next big thing to happen in India, how the industry will take over the world and the potential multi-bagger stock returns on the table. Do not fall for such market fads.
Here you can read about the other articles in this series: