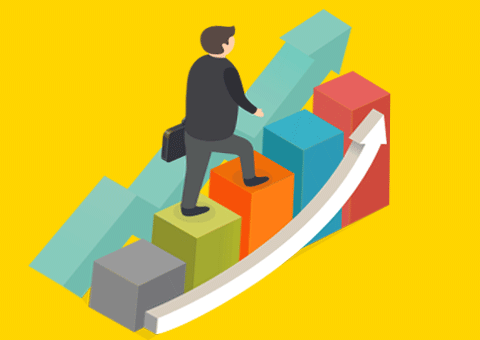 Even before the Government green signalled the Seventh Central Pay Commission recommendations, consumption stocks have been in party mode. With over 20% hike in salaries, allowances and pension, the expectation is that sarkari employees will spend more, boosting demand for autos, consumer durables, housing and also discretionary consumption goods.
But will this rub off on corporate earnings and stock price appreciation? Some experts caution that, while there will be a consumption boost, the effect of Pay Commission has already been taken into account in earnings estimates and thus may be factored into prices.
"From a sector perspective, in the 4-wheelers segment, reasonable volume growth of ~12% has already been built in. In 2-wheelers, there is not much upside since they are easily affordable and do not carry significant aspirational value both in the urban and semi-urban markets (50-60% share). For consumer appliances/durables companies we have already factored in a strong 12-13% volume growth and 3-4% pricing growth in FY17/18 estimates," says Suhas Harinarayanan, Head of Research, JM Financial.
Harinarayanan prefers to play the increase in discretionary consumption through 2-wheelers (Hero,Bajaj), building materials (Somany Ceramics, Greenply), Bajaj Finance and Aditya Birla Fashion. Demand for consumer durables had jumped sharply when the Sixth Pay Commission was implemented back in 2008-09 (helped also by concurrent stimulus packages). But this time around, the lift is unlikely to be as sharp given negative output gaps and a weak manufacturing/industrial sector. Nonetheless, a modest lift to consumption expenditure will be timely to offset a weaker external sector and subdued private sector investments, cautions DBS.
However, some experts indicate that a further consumption jump can happen if State Governments start following suit and hike their pay packets too. Although the Seventh Central Pay Commission is applicable to Central Government employees, the salaries and pensions of State Government employees, urban local bodies, central and State public sector undertakings, autonomous bodies and universities will also be revised in FY17 and FY18.
Devendra Kumar Pant, Chief Economist, India Ratings & Research, says: "Salaries and pension of State and Central Government employees are not alike; however, the common thread between the revisions is constitution, award and implementation. Now that the Central Government has accepted the report of the Central Pay Commission, State Governments will also follow suit after a gap of six months to a year."
According to Bank of America Merrill Lynch Global Research, it is not just the Pay Commission payouts but also other factors that will boost demand for autos, consumer durables and housing. "We continue to see a consumption recovery of 1+% of GDP in the second half of 2016, driven by lower lending rates, 7th Pay Commission award of 0.55% of GDP, household savings of 0.4% of GDP on lower oil prices, and an increase in wheat prices implement the Swaminathan formula before the summer 2017 UP polls," it said.
Overall though, most fund managers agree that that the consumption theme today offers much more visibility than the investment theme where signs of recovery aren't yet visible. Shreyash Devalkar, Fund Manager - Equities, BNP Paribas Mutual Fund, says, "An increased payout is likely to give a boost to consumer spending and lift demand for discretionary consumption goods."
Standard Chartered says private investment remains muted, despite interest rate cuts in the past 18 months, inflation and currency stability, and a significant improvement in the pace of project approvals. "We think a recovery in private-sector investment will take time, based on our analysis of past cycles, the current challenging environment and fiscal constraints on the Government," it added.