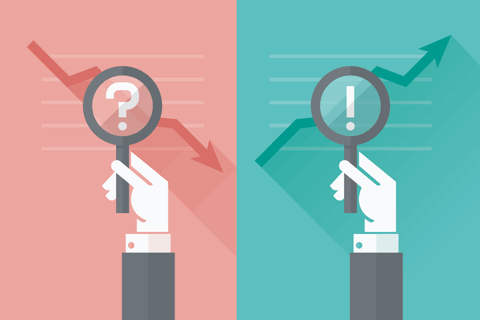 Value Research Stock Advisor has just released a new stock recommendation. You can click here to learn more about this premium service, and get immediate access to the live recommendations, plus new ones as soon as they are issued.
The difference in views couldn't have been starker. The money-bags from overseas are rallying their support behind sectors that domestic institutions don't like that much. That pretty much sums up how Foreign Portfolio Investors and Domestic Institutional Investors are positioned right now. Let's have a closer look at the differences, based on a recent report on institutional buys and sells in the stock market by ICICI Securities.
Foreign Portfolio Investors continued to prefer sectors with strong earnings visibility in the March quarter. The sectors where they had overweight stances were NBFCs, Telecom, Private banks and Pharma.
Amongst their top underweight sectors were core economy plays such as Energy, Capital goods and PSU banks. Overall, FPIs lightened their position in PSU banks and capital goods and increased their positions in Energy.
DIIs in contrast had overweight stances in Consumer Staples, Metals, Energy, Infra and PSU banks. Amongst the sectors where they had overweight positions, they reduced exposure to Energy this quarter. Amongst their top underweight sectors were the core FPI plays such as Private banks, NBFC and Pharma.
FPI activity
FPIs trimmed their positions across a range of Nifty stocks in the quarter, with their aggregate holding dipping marginally (10 basis points) to 28.8%. According to the report, FPIs have trimmed their holding in 31 Nifty stocks including Vedanta, DLF, PNB, L&T, Bharti Airtel, Adani Ports and Britannia (compared to 30 in previous quarter). The reduction has been quite significant (more than 2%) in three stocks - Cipla, Tata Motors and DrReddys.
Significantly, FPI holding is at a 2 year high in BPCL and Wipro, and at a 2 year low in 12 Nifty stocks including ACC, Hindalco, L&T, PNB, BoB and ONGC. In 11 Nifty stocks such as Asian Paints, M&M, RIL, Tata Steel, Infosys, NTPC and Idea, FPIs have increased their stakes over the last two quarters.
FPIs reversed their buying momentum in Dr Reddy's, Lupin, Maruti, Tata chemicals and United Breweries, selling these stocks in Q4 after accumulating them through the year.
Similarly, selling momentum reversed in Eicher Motors, JSW Steel, UPL, Sun Pharma and Power Grid, according to the report.
During the March quarter, the top stocks on the FII shopping list were RIL, Infosys, NTPC, Eicher Motors and Ultratech. In the 'sell' list are Tata Motors, SBI, Dr Reddy, Maruti and Lupin.
BSE-100 differences
In the BSE 100, the top 5 stocks where FPIs are most over-weight are HDFC, Bharti Infratel, Indiabulls Housing, Eicher Motors and Kotak Mahindra Bank. On the other hand, the 5 stocks where they are most under-weight are ITC, L&T, RIL, SBI and ONGC.
Now, look at what DIIs love and hate. In the BSE 100, the top 5 stocks where DIIs are most over-weight are ITC (a key underweight in FPI list), Hindustan Zinc, L&T (again a key underweight in FPI list), IOCL and ONGC (also a key underweight in FPI list). On the other hand, the 5 stocks where they are most under-weight are HDFC (FPIs are most over-weight on this one), HDFC Bank, Infosys, Kotak Mahindra Bank (also very popular with FPIs) and TCS.
Promoters lighten up, DIIs buy
Promoters share holding in the Nifty firms dipped to 44.4 per cent this quarter. The falling promoter stakes are an outcome of de-leveraging of balance sheets by issuing fresh equity, government fund-raising activity and selling by promoters in NBFC, Infrastructure, IT and Utilities.
The bulk of shares sold by promoters over FY16 was bought by domestic institutional investors while FPI activity remained stagnant.