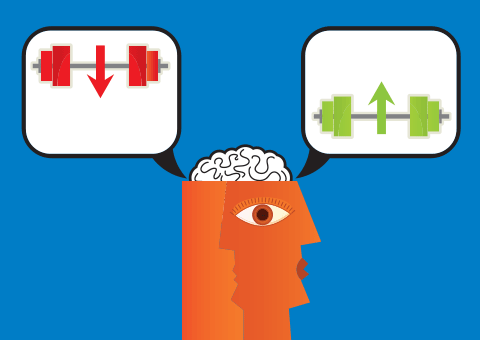 In the last few months, we have seen mutual funds increasingly appear as anchor investors in a plethora of new issues to hit the IPO market. Ever wondered what is their track-record? An analysis of some popular IPOs in the last year shows that MF managers have a mixed record.
The concept of anchor investors was introduced in 2009 by SEBI. The idea behind the move was that the participation of institutional investors in IPOs before they hit the capital markets would infuse confidence in individual investors. Often, the volume and value of anchor subscriptions serve as an indicator of the soundness of the offer and anchor subscriptions serve as a guideline on issue pricing and help creating interest among Qualified Institutional Buyers (QIBs), too.
Equity funds flush with cash, thanks to massive inflows, have emerged as a regular player in the anchor book portions of recent IPOs. Close-ended schemes, mid- and small-cap funds as well as big funds have been cherry-picking offers.
We evaluated the returns on these IPOs, both on listing and after a 30-day period (anchor investments are locked in for a month), to examine how they fared. An analysis of 21 IPOs, which saw MFs as anchor investors, in the past 12 months shows that 12 new offerings were up 2-52 per cent at the end of listing day, while 9 were down 1-25 per cent on listing day. Thirty days later, the tally looked better, with 13 stocks up while 8 were down.
Equitas Holding, which is the country's first small finance bank play, saw a good debut when its shares got listed last Thursday. Franklin Templeton Asset Management (India) , Sundaram Asset Management Co. Ltd, Birla Sunlife Trustee Co. Pvt. Ltd and SBI Funds Management Pvt. Ltd were among its anchor investors. Its shares were up 25 per cent from the issue price of ₹110. Yet, a great debut on listing is not a guarantee that the gains will sustain. Take TeamLease Services. Considered a 'Skill India' play, TeamLease ended the listing day with a 21.4 per cent gains but over the next 30 days saw the gains moderate to 15.5 per cent.
Equitas investors would be hoping the listing day gains build substantially just like InterGlobe Aviation, which runs budget airline IndiGo. InterGlobe, which the blessings of HDFC MF, DSP BlackRock MF and Sundaram MF as anchor investors, ended debut session with 15 per cent gains and saw its shares rise by over 30 per cent within 30 days from listing.
But some recent IPOs have been disappointments for anchor investors. Cancer healthcare specialist Healthcare Global priced its IPO at ₹218 a share. Anchor investors including Sundaram Mutual Fund and Kotak Opportunities Fund grabbed a piece of the book ahead of the IPO but Healthcare Global stock ended the debut down 22 per cent. Thirty days since listing, the stock has yet to trade above its issue price with the counter still 12 per cent down (as of April 22 closing value).
The story is the same for anti-virus maker Quick Heal Tech. Its IPO got anchor investors from who's who of the mutual fund industry including the likes of Sundaram MF, Axis MF, ICICI Prudential MF and Reliance MF. For an IPO which was reportedly priced higher than some the global security software peers, Quick Heal saw the stock tank 22 per cent on listing day. Thirty days later, the stock was down by over 31 per cent --- nearly one third its value going up in flames.
Of course, there are also hits in this chapter of active investments. Narayana Hrudalaya, which saw anchor investors like Mirae MF, Reliance MF, Birla Sun Life MF, HDFC MF, ICICI MF, DSP BlackRock MF, UTI MF and SBI MF, ended its debut day with 36.72 per cent gain. Thirty days in to listing, the stock held most of the gains as it was up 30.36 per cent. Alkem Lab and Dr Lal PathLabs also saw fabulous listings and their gains held well into 30 days of listing too. VRL Logistics, Inox Wind and Man Pasand Beverages also saw good debuts and have held/widened the gains.
Misses include Coffee Day, which saw ICICI Prudential MF and Axis MF as anchor investors in the IPO, but the stock crashed 17.5 per cent at the end of debut. Thirty days later, the stock was down 21.5 per cent. Prabhat Dairy had a tepid listing but the stock gained 18 per cent 30 days after listing. Sadbhav Infra IPO, which was done at the same time, saw HDFC MF, Tata MF and SBI MF anchor investors. It ended debut day with 3.1 per cent but fell 3 per cent in 30 days. Other misses include UFO Moviez, MEP Infra and Adlabs Entertainment.