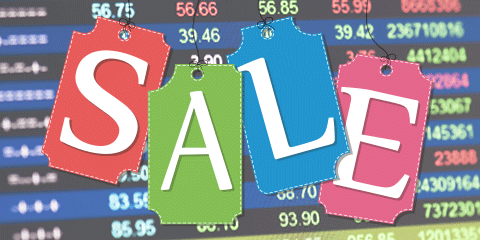 We finally look at top stocks that are trading below their average valuations of the last five years and assess the underlying reasons.
Bharti Airtel: In its latest results, Bharti saw pressure on both voice- and data-price realisations. The impending threat from Reliance Jio has weighed in on the stock performance too.
ONGC: ONGC recently hit 52-week lows after it reported its lowest quarterly profit in more than 15 years due to crashing crude prices.
ITC: Net profit grew 0.68 per cent in Q3FY16, while sales were up 2.6 per cent. The company has not shown any significant improvement in earnings in the last couple of years.
NTPC: A fall in power-generation revenue led to an 18.9 per cent decline in Q3 PAT. The plant-load factor declined to 78.23 per cent from 80.79 per cent YoY.
Wipro: Flagging sales and earnings growth have dogged the company for some time. Q3 sales up by 2.4 per cent and the PAT up by 1.88 per cent YoY lag the performance of Infosys and TCS. The new CEO, Abidali Neemuchwala, has a tough task ahead with his target revenue of $15 billion by 2020. (FY15 revenues stood at $7.08 billion).
TCS: TCS has been on the back foot with weak performance continuing for the last six quarters. The most recent quarter didn't help much, with revenues declining 0.3 per cent sequentially. The company, once industry leader in growth, has been facing headwinds since mid-2014, when some operating verticals started underperforming.
Reliance Industries: Taking the markets by surprise, Reliance announced a 39 per cent rise in Q3 profits bolstered by higher margins of its core refining business. All eyes are on Reliance Jio, a subsidiary, as it readies a pan-India roll-out of telecom and data services.
Dr. Reddy's Laboratories: Dr. Reddy's has been under much heat since it received USFDA warning letter for three of its sites in November last year. Q3 revenue was up 3 per cent YoY on better sales of generics in US , Europe and India. However, the warning-letter issue will remain an overhang till it is disposed of.
Coal India: It reported a 14 per cent jump in net profit YoY on higher sales in Q3. Production was up 9.35 per cent, while the offtake was up 10.7 per cent. Its net profit was up by close to ₹500 crore YoY, to ₹3,718.30 crore.