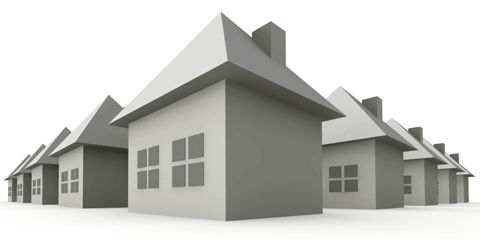 Finally, the Real Estate (Regulation and Development) Bill has been cleared by the Rajya Sabha. It will become an Act once the President of India ratifies it, which is expected to be a formality. The Act will lead to the creation of real estate regulators to protect the interest of buyers. The uniform regulatory environment will also ensure a level playing field for developers. But what is in store for investors in real estate stocks?
The listed real estate universe space has over 30 stocks with investor wealth of over ₹62,000 crore stored in them. Real estate stocks have been a terrible keeper of wealth. Sector giant DLF has dropped over 25% in a year; Oberoi Realty is down 15%; Prestige Estate has declined nearly 45%; HDIL is down close to 40%; Indiabulls Real Estate has declined 30%. The the list of losers is long. Some like Godrej Properties, Omaxe (is up 9%) and Sobha Developers appear to have bucked the general trend.
Real estate sector has been passing through trying times for some time. Fewer people are buying houses, the government steps to attack the scourge of black money has further dried up funding for property transactions and lending rates are still high, not to mention that realty prices in top metros are still in the pricey range (though brokers talk about prices having corrected 10-30%). The new regulation could almost single-handedly change the way this sector works across the board, from developers to end-users and investors, to lending institutions and government agencies, involved in the buying and selling of property. Standardized processes, procedures and accountability guidelines are usually seen boosting stock prices.
With the Real Estate Bill soon becoming an Act, there will be an improvement in buyers' confidence and it will boost the demand for real estate. "It incorporates mandatory disclosure clauses, which would provide greater clarity on project standards and timelines for completion. For developers, while this Act implies stricter regulatory control, it will also translate into better demand, as buyer confidence improves. In terms of supply, delays in handover of projects are likely to decline as clauses mentioned in the Act mandate strong commitment from developers to complete projects as per schedule," CRISIL said.
According to Nomura, "In our view, the Bill could go a long way towards (1) protecting the interests of home buyers by facilitating more timely completion of projects (escrow account funds) and ensuring greater transparency; (2) mandatory disclosures and registration may reduce black money transactions in this sector; and (3) greater credibility of the real-estate sector (through greater transparency and accountability) could encourage flow of FDI funds into the sector."
Even if you are not a direct real estate stock investor, the Act can impact you because equity mutual funds have invested ₹4,800 crore in the construction sector. On the debt side, mutual funds have invested close to ₹5,700 crore in real estate commercial paper and corporate debt.