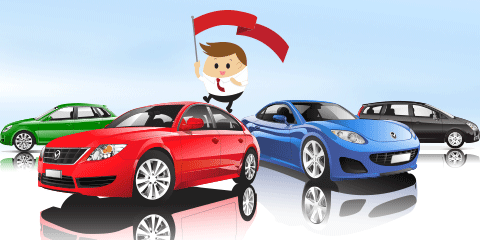 Automobile manufacturers are a happy lot these days. Passenger cars saw sales jump 21 per cent, according to a release by the Society of Indian Automobile Manufacturers (SIAM), marking the 12th consecutive monthly improvement in vehicle sales. The industry's aggregate EBITDA growth was the highest among major industries. Light commercial vehicles and scooters saw momentum pick up, while medium and heavy commercial vehicles trailed. Motor cycles and tractors saw subdued performance, especially in rural areas, after a weak monsoon.
Maruti Suzuki India Whizzing ahead
It's not a surprise then that the country's largest passenger vehicle manufacturer enjoys the resurgence in auto sales. Maruti reported EBITDA growth of 39 per cent in the last 12 months, which is fantastic, considering that the sector suffered the worst slump in a decade just three years ago.
Critical to auto sales are volume numbers. Maruti has reiterated double-digit volume growth this year. With the start of the festive season, sales will be higher. The third quarter is among the best for auto manufacturers in the country.
The new release Baleno is doing well, while the S-Cross is yet to deliver. Maruti opened 80 NEXA showrooms, with 20 more additions planned this year. Rural India continues to push up volume growth at twice the rate of urban volumes.
Maruti could report volume growth of 14 per cent CAGR between FY15 and FY18, according to Kotak Securities, with annual earnings per share growth pegged at 30.6 per cent. An industry-leading volume growth, expected interest rate cuts and improvement in the economy should keep Maruti in high gear.
Force Motors Setting out on its own trax
Racing neck and neck in the EBITDA-growth game with Maruti is the commercial-vehicle manufacturer Force Motors, which reported an EBITDA jump of 34 per cent in the last 12 months.
The light commercial-vehicle segment is Force's terrain; it has a market share of 40 per cent. In the sub-segment of five tonnes, it has an even higher share of 70 per cent. The Trax, the Traveller and the Trump compose the company's commercial vehicle brands and the Balwan and the Orchard are its tractors.
Two primary verticals drive Force's revenues. The automotive vertical brings in 68 per cent of revenues and components, 30 per cent. Force undertakes contract manufacturing of components for Mercedes and BMW, assembling engines, for instance, for these luxury-car manufacturers in the country. New growth drivers Force is looking at include opportunities in ambulances, school buses, fire engines and shuttle buses.
Force hit its lifetime high of ₹3,785 last month and is trading only 10 per cent lower from the peak. The stock doubled in just four months since July this year. Allow earnings to do some catching up before hitchhiking on this Balwan.