Mahesh Patil, CIO, Birla Sun Life Mutual Fund, talks about why the fund invests into companies which are reasonably valued while refraining from investing in high debt companies.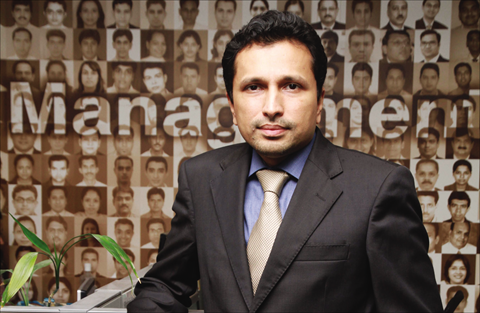 What is the investment strategy for the fund?
Birla Sun Life Tax Plan is an Open ended Equity Linked Savings Scheme (ELSS) with a lock-in of 3 years. The fund's primary objective is to achieve growth of capital with additional benefits of taxation u/s 80C. Some of the scheme attributes are as follows:
Diversified & High Quality Portfolio - The fund has a well diversified portfolio with 50 stocks across 18 sectors. The fund strives to maintain its High Quality by investing in stocks which have superior return ratios and a strong balance sheet
Bottom up stock picking is used to identify stocks which are a long term structural play and help in delivering significant alpha over the benchmark
The fund follows a flexi cap strategy depending on the current market conditions which enables the fund manager to be in the right market cap at the right time
Fund follows a combination of the top down approach and bottom up approach in the stock selection process. The top down approach will focus on an analysis of macroeconomic factors, economic changes & trends, key policy changes, infrastructure spending, etc. The bottom-up approach would seek to identify companies with high profitability and scalability supported by sustainable competitive advantage.
What is included in the portfolio and what is avoided?
As mentioned the fund follows a combination of top down & bottom up approach in stock selection process. Fund invests into companies which are reasonably valued and have high growth potential. Fund generally refrains from investing in companies which have high debt on their books and companies which fail to make efficient use of cash.
Tax planning funds have a different redemption pattern given the three year lock-in compared to the diversified equity schemes. How much does this factor play a role in fund management and investment? Does it have any bearing on cash allocation?
Indeed Tax planning funds like ELSS have a 3 year Lock-in period, which avoids any redemption pressure on the fund manager. The 3-year lock-in allows the fund manager to take strategic long-term investment calls without worrying about short-term market volatility or early redemptions. Since the money lies in the fund for long term and equities have a higher earning potential over the long term it works to the benefit of investors as fund is able to deliver higher risk adjusted returns.
What will you attribute the relative consistent performance of your fund in recent years?
For the last one year ending May 2015, the portfolio returns have more than doubled the benchmark S&P BSE Sensex. This performance could be attributed to the funds stock selection ability as well as active sector allocation. Our active over-weights in Sundaram Clayton, Tata Honeywell, Bayer India & ICRA whereas an underweight in ITC has helped in reporting the outperformance. On the sector allocation front, being over-weight in Automobiles, industrial manufacturing & Fertilisers and underweight in financial services & Energy helped in contributing to the outperformance. The fund's philosophy of investing in niche themes causes temporary pain to the fund manager, but rewards the investors once these investment ideas play out. The fund is event agnostic and positions itself by investing in quality stocks thereby restricting the impact of any adverse major global or local event.
Any tactical miss you regret (not having, or not having enough or holding something) in your portfolio?
Following are some of the stocks which have contributed to the superior performance of the portfolio which we believe with relatively greater quantity could have added more value: Sundaram Clayton, Icra Ltd, and Tata Honeywell to name a few.
Please click here to read the analysis of this fund.