Investors' Hangout : Investment ideas for 2022 | Value Research
https://www.valueresearchonline.com/videos/investors-hangout/reserve-spot/
Investors Hangout is a popular financial advice webinar series hosted by Dhirendra Kumar.

21-Jan-2022
12:30 PM
30 Mins

Investment dos and don'ts for 2022

Where to invest in 2022 for maximum benefit

Investing mistakes to avoid
What our subscribers say about us
Hats off to Value Research for striving to guide people for so many years.
I've been following him for five years. He keeps things simple. I subscribe to Mutual Fund Insight. I would say, he is the best personal finance advisor.
Great team. I always feel VR is like a tortoise (slow and steady, the life of the tortoise is around 150 years). Few other analysts offer overnight trading tips etc., (they are like rabbit. Rabbit runs faster than a tortoise in the short time frame, but rabbit's life span is just 10 years). Maybe tortoise-like investors take time to grow their money. But they compound the money and create a big corpus in a longer duration. Be disciplined.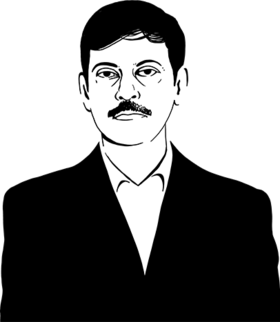 featuring
Dhirendra Kumar
CEO, Value Research



Dhirendra Kumar is India's most trusted voice on investments. He is the Founder and CEO of Value Research. Value Research has been empowering savers to invest wisely and achieve their financial goals. He provides advice and insight to investors via his column First Page, Ask VR videos, and the periodic webinars. He is also the Editor of Mutual Fund Insight and Wealth Insight magazines.
More reasons to join the webinar
Be it queries related to mutual funds, stocks, or tax-saving investments; Value Research will answer them all.
One of the first investment research firms in the country, Value Research is a trusted source of independent investment research, fund ratings, stock information, and mutual funds.
Value Research has the longest and proudest history of helping the Indian saver achieve financial goals.