Could you please suggest a few mutual funds or ETFs for Chinese investment?
- A Rajan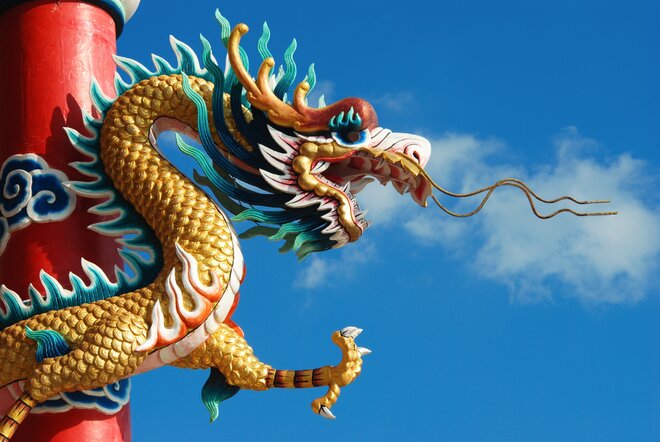 It is always a good idea to extend the diversification of your equity portfolio geographically. But it should not be limited to any specific region or a fund with a narrow mandate. Many investors often look to invest in region-specific funds, e.g., the funds that invest only in Chinese companies or in the companies of the US. However, doing so increases the concentration risk.
While investing overseas, the idea should be to look for true-diversified-global exposure. And for that matter, one should look for funds that are not concentrated in any specific region. Instead, a fund investing across companies of multiple countries should be an option.
However, the kind of companies that are domiciled in the country or in which the fund invests in, also plays a great role. For example, a US-specific fund may invest in companies domiciled only in the United States. But if you look closely, most companies that are domiciled in the US, specifically the tech giants, have a global consumer base and that consumer base is not limited to just the people residing in the United States, e.g., Alphabet (Google), Apple and so on. So while a US-based fund may be a region-specific fund, because of the kind of companies it invests in, it provides global exposure.
A retail investor should ideally avoid taking a position in funds that invest specifically in China for the above-mentioned reasons. However, if someone still wants to, the allocation to them should not exceed a small portion of the portfolio, say 5-10 per cent. Here is the list of Indian funds with a Chinese theme. While two of these funds are concentrated to Mainland China, the others invest in Hang Seng, a stock market index of Hong Kong.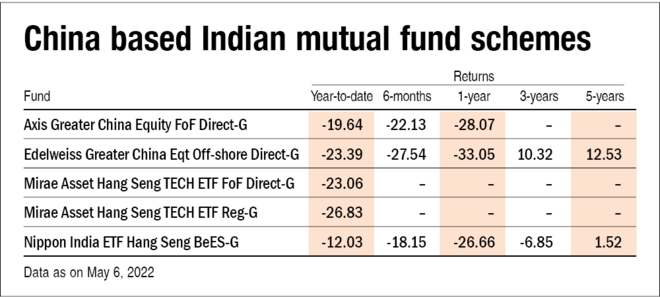 Most of the international funds have stopped accepting fresh investments as the mutual fund industry has exhausted the overall limit of overseas investment. Though some funds are still continuing with the existing SIPs. The mutual fund industry is collectively allowed not to invest more than USD 7 billion. Hopefully, the limit would be revised soon and the funds will again start accepting fresh inflows.
However, international mutual funds are not the only way to invest overseas. Liberalised Remittance Scheme (LRS) allows every individual to invest up to USD 2.5 lakh overseas, every financial year. That's over Rs 1.93 crore - more than sufficient for a retail investor. One just needs to open a trading account with a broker who facilitates trading in foreign stocks and they can then invest directly in foreign stocks of their choice. Besides, one can also choose to invest in foreign exchange-traded funds (ETFs) tracking a particular index.