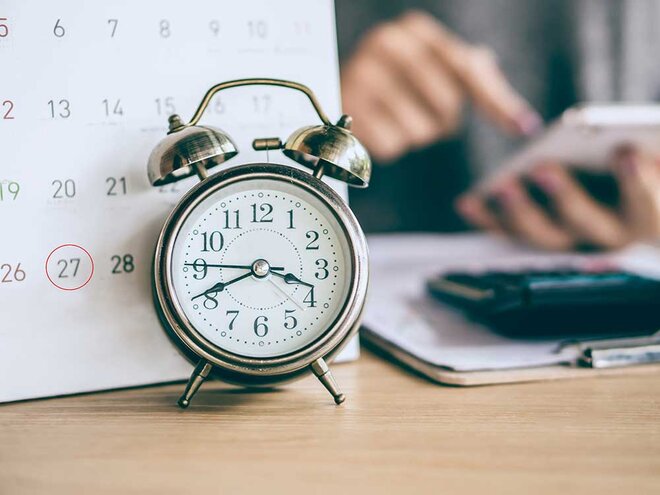 These days falling prices are all the rage. And rightly so. Over the last three months, there has been a bombardment of events beginning with the Russia-Ukraine conflict, slowdown in China, inflation, US Federal Reserve rate hike and RBI rate hike. It seems that these macroeconomic and geopolitical events have taken a toll on investor sentiments. We want to present some insights from the movement of indices and their constituents over the last three months.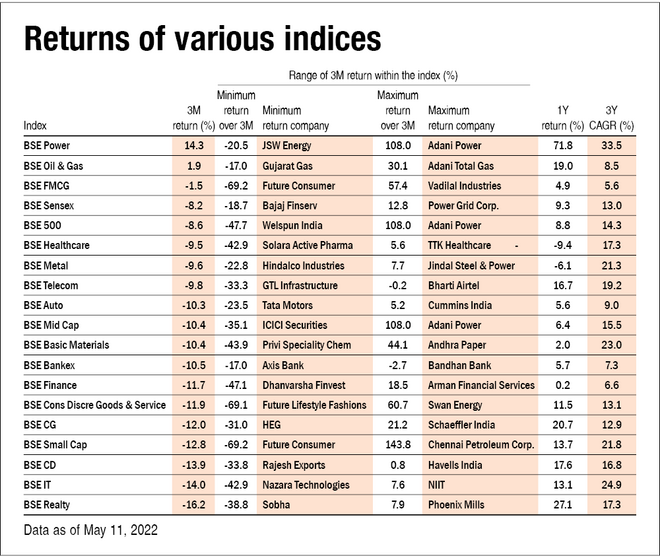 Here are some of the insights from this table:
Look at the BSE Basic Materials index to gauge the glaring difference between the returns of an index and that of its constituents. This is true for nearly all the indices.
Only two sectoral indices (Power and Oil & gas) have given positive returns over the last three months.
Of the 1,210 companies with a market capitalisation of more than Rs 500 crore as of May 11, 2022, only 236 reported positive returns.
Don't let the three-month stock price movement fool you into thinking that things have taken a turn for the worse. Look at the 1Y and 3Y returns to get the overall picture.
What can you do?
1. Think long term: The markets may be choppy and volatile on a short-term basis. But never forget to invest with only the long term perspective. The major wealth is made only if you remain invested for at least five years. We at Value Research cannot stress this enough. For any stock you buy, understand that you should remain invested in the company for at least five years.
2. Utilise this volatility to your advantage: Assess the quality of your current portfolio. Check if a company has been temporarily affected or permanently affected by the events of the year. If you judge that this is a temporary situation, then use the opportunity to allocate funds to your existing portfolio by investing in companies with a more promising outlook.
3. Stick to what you already know: It is tempting to buy new companies but the trick is to stick with what you know best (i.e., what you own). That is how you keep excess diversification and the resultant lower returns at bay. If, however, you feel that a company in your portfolio has deteriorated materially, then allocate funds to a good company that you understand and that has the potential to improve your portfolio return.
Or if you want a ready list of All-weather stocks that you can buy and not worry about in volatile markets, subscribe to our Value Research Stock Advisor service where you get a list of 10 All-weather stocks you can buy today and not lose your sleep.