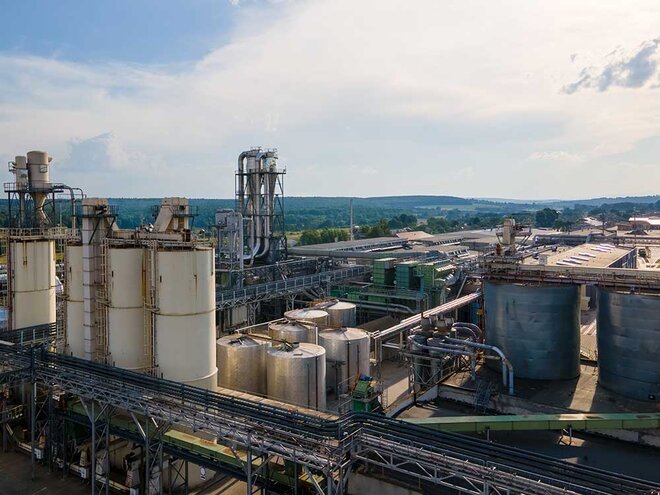 Anil Agarwal, Chairman of Vedanta, once quipped, "Government has no business to be in business." Echoing a similar sentiment, finance minister Nirmala Sitharaman, during her 2021 budget speech, stated that CPSEs (centre public-sector enterprises) in all but four strategic sectors would be eventually privatised. She also announced that the initial public offering of Life Insurance Corporation of India (LIC) would be completed in FY22.
The government seems to be confident about pulling off five-six privatisations in FY22. And finally, after a gap of 19 years, the government started its privatisation drive with the sale of Air India to the Tata Group in October 2021. The proposed stake sale of other companies, including IDBI Bank, BPCL, Shipping Corporation, Container Corporation, BEML, Pawan Hans and NINL are in various stages of completion.
Despite facing opposition from PSU employees, the government is likely to continue with its privatisation drive, owing to the tremendous benefits of unlocking capital (which can be deployed elsewhere) and greater efficiency brought about by the private sector. Perhaps, this reason has also encouraged the stock markets, with the BSE CPSU and BSE PSU indices having returned 36.2 per cent and 43.5 per cent, respectively (as of January 21, 2021) in the last one year as against the Sensex's 19.0 per cent.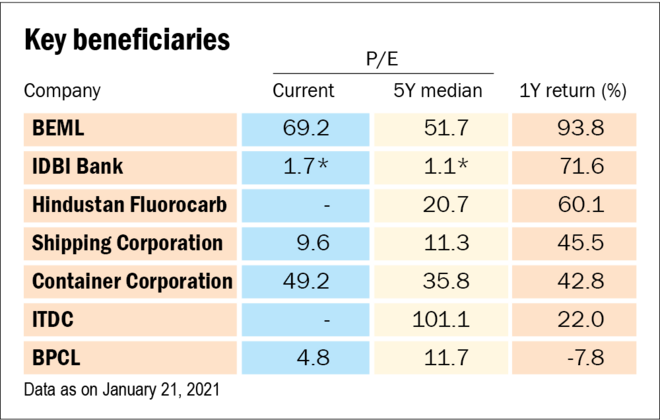 In focus: Container Corporation of India
Container Corporation of India (CONCOR) provides container transportation through railways. Incorporated in 1988, the company commenced its operations in 1989 by taking over seven inland container depots (ICDs) from Indian Railways. Operating under the aegis of the Ministry of Railways, it has two divisions - EXIM (export-import) and domestic. CONCOR is a market leader with the largest network of 60 terminals, including six pure EXIM terminals, 34 combined container terminals and 17 pure domestic terminals. In FY21, the company managed 36.43 lakh TEUs (twenty-foot equivalent units; a measure of volume in units of twenty-foot-long containers).
CONCOR's FY21 market share in the EXIM segment and the domestic segment stood at 64.8 per cent and 77.4 per cent, respectively. Although revenue from rail freight dominates its revenue mix (contributed 76.9 per cent to FY21 revenue), the company is trying to provide end-to-end logistics solutions to its customers by expanding its business in all segments of the transport value chain. So, over the years, it has strengthened its presence in the management of ports, air-cargo complexes and cold chains with the aim to reduce customers' logistics costs.
Despite stiff competition from road transporters and private container transporters, CONCOR is well-positioned to maintain a high market share. Its initiatives such as running double-stack trains, establishing private freight terminals, multi-modal logistic parks on domestic freight container networks, venturing into distribution logistics and other services have not only kept competitors at bay but also augmented margins. This PSU seems all set to seize the expanding opportunity in the logistics sector.
Also in our 'Top trends to profit from in 2022' series:
Top trends to profit from in 2022: Return to normalcy
Top trends to profit from in 2022: Clean energy & pollution control
Top trends to profit from in 2022: China plus one
Top trends to profit from in 2022: Digital disruption
Top trends to profit from in 2022: Electric vehicles
Top trends to profit from in 2022: Artificial intelligence and machine learning
Top trends to profit from in 2022: 5G & Telecom revival
Top trends to profit from in 2022: Ethanol