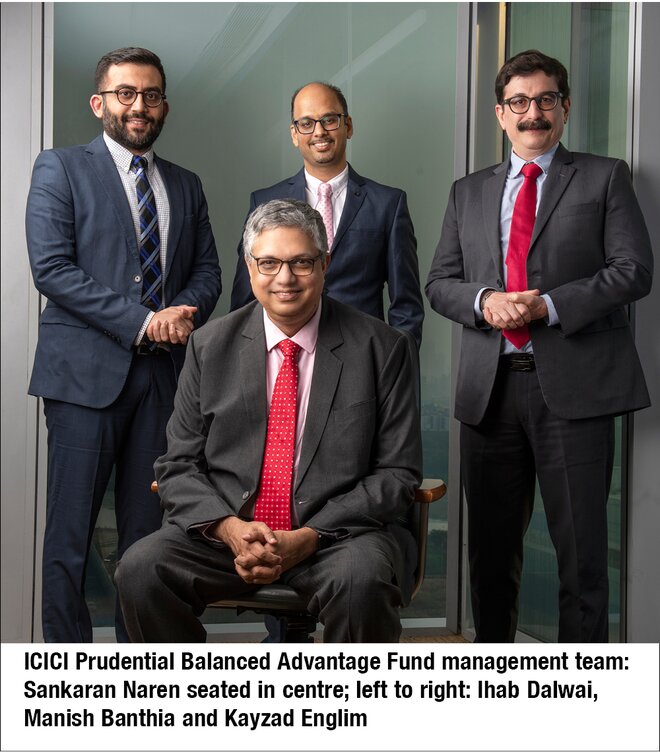 As the market touches newer highs, most investors want to know if the market has turned overvalued, how far this bull run will go and when a correction is due. To get an answer, we spoke with Sankaran Naren, ED & CIO, ICICI Prudential AMC. He manages ICICI Prudential Balanced Advantage Fund, which manages Rs 36,816 crore (as of October 2021).

By SEBI's mandate, balanced advantage funds can dynamically manage their equity-debt allocation. Hence, their asset allocation is a gauge of market valuations. When markets are heated, they tend to increase their debt allocation. In bear runs, they increase their equity allocation.
So, let's find out where the markets are headed.
What's your view on the market valuations currently? What's your outlook for the market over the next one year?
The liquidity support unleashed by global central banks, coupled with very low cost of capital in most parts of the world, has played a big role in ensuring that equity markets remain resilient. As a result, the medium-term view has turned cautious due to valuations moving higher, while the long-term view on equity remains positive.
The four legs of economic growth, i.e., private consumption, government consumption, private investment and net exports are preparing to catch up, each at a different pace. Exports and government consumption will need to lead the pack and create a growth bridge till private investment and consumption recover from the impact of the pandemic. The economy is on the verge of capex recovery led by government policy and expenditure push, which will give impetus to private capex and consumption demand by creating employment. Owing to these factors, we expect business cycle to improve further.
In terms of trigger, we would continue to monitor US 10-year treasury yield and US Fed roadmap for withdrawal of stimulus, which are likely to be the biggest risks for domestic market over the next two years. Markets could turn volatile as and when it plays out. Hence, we have been recommending investors to opt for dynamic-asset-allocation strategies which are designed with aim to benefit out of volatility.
What changes have you made in your equity portfolio over the last few months as the bull-run gained momentum? Which pockets are you bullish on? Which would you avoid?
We believe there are pockets of opportunities across several sectors which are still reasonably valued. In our Balanced Advantage Fund, currently, we are overweight auto, telecom and retail sectors due to reasonably attractive valuations. We are underweight cement, pharma, metals and software.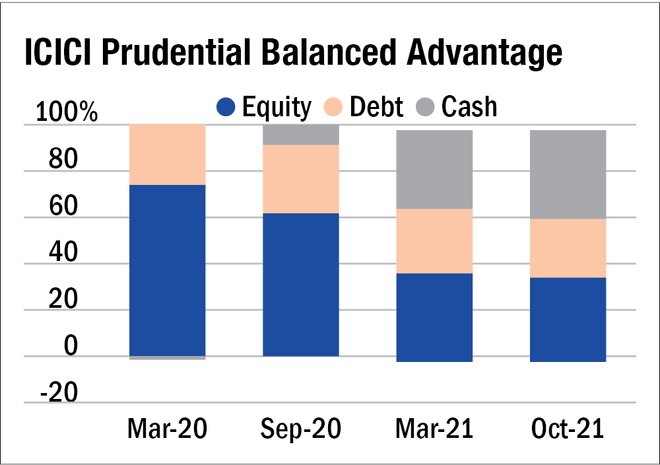 What are your stock-selection and asset allocation criteria?
At ICICI Prudential, we believe the balanced advantage category should be apt for benefiting out of market volatility and can be a part of every investor's core portfolio. When it comes to asset allocation, ICICI Prudential Balanced Advantage Fund alters its equity allocation between 30 and 80 per cent based on an over-a-decade-old in-house model which is largely based on the price-to-book. The approach is counter-cyclical in nature, i.e., to increase equity exposure when valuations are attractive and reduce equity exposure as the valuation turns expensive, in effect buying low and selling high while keeping human emotions of 'greed and fear' aside. The fund is one of the few names which have withstood the test of a complete market cycle. Be it the Eurozone crisis (2011), taper tantrum (2013), NBFC crisis (2018) or the pandemic times (2020), the fund's counter-cyclical approach has aided in delivering a positive investment experience by aiding investors to benefit from market volatility.
The average net equity level of ICICI Prudential's Balanced Advantage Fund over past 10 years has been 53.7 per cent. As on October 31, 2021, the net equity allocation stood at 35.3 per cent. For yield enhancement, the fund can take covered call option or invest in REITs and InvITs.
In terms of stock selection, the portfolio largely consists of large-cap names and is benchmark-neutral. However, on relative basis, if mid and small caps present an attractive opportunity, we will consider taking an exposure to such pockets.
Also in the series:
'Temper down expectations in the near term'
'View remains constructive over the next one year'