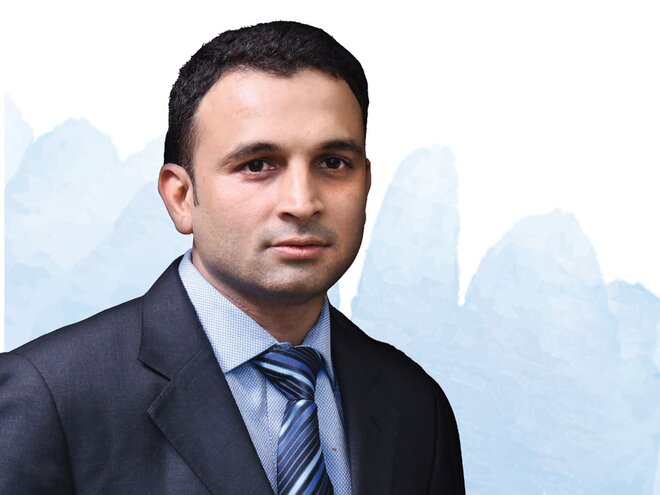 Amid the raging debate between nascent growth and rising inflation, a lot has been happening in the debt markets. To demystify the same, we spoke to Kaustubh Gupta, Co-Head, Fixed Income, Aditya Birla Sun Life AMC Limited, who manages a host of mainstream debt funds. Edited excerpts:
Amid rising inflation, the RBI meeting in August saw one of the committee members showing disagreement with the maintenance of an accommodative stance. This means that inflation has started impacting the views of some members of the committee. Against this backdrop, what kind of impact do you visualise in the bond markets and the yield curve in the next few quarters?
From a macro perspective, it's clear that the growth momentum is remarkably strong in developed markets relative to emerging markets. This is on account of two reasons: one, the significantly high monetary and fiscal stimulus and two, the availability of vaccines. Thus, it seems that the world will see uneven growth normalisation, with developed economies settling at higher levels, while the emerging markets will keep on struggling. In the case of the local markets, while growth is improving, it seems that there is a permanent delta shortfall from the pre-pandemic growth trajectory, and it may take about five to seven years to bridge this kind of delta shortfall. Our view is that inflation in India has peaked and over the next six months, it's likely to be between 5-5.25 per cent. Thus, it is likely to remain in the target range of 4-6 per cent.
There is no denying that there are cracks visible in the form of some dissonance among the MPC (Monetary Policy Committee) members. However, since growth is still hesitant, the MPC has rightfully communicated that all measures deployed till date need to remain in the system so as to make sure that this nascent growth is nurtured well to make it durable. Our view is that, as far as the normalisation path is concerned, the policy will be driven more from a growth perspective rather than an inflation perspective. Thus, while we may have one or two dissent votes, we think the majority will still choose to remain accommodative. Having said that, there could be some readjustment in the repo-reverse-repo rate corridor to move closer to the pre-pandemic levels. Our view is that while the RBI will start hiking the reverse-repo rate somewhere in December, a hike in repo rate seems to be a 2023 story. So, I will view these cracks not as a case for actual tightening, but only as the preparation for some normalisation in corridor over the course of the next six to 12 months.
Unlike previous normalisation cycles, this time the markets are running well ahead in terms of their policymakers. While normalisation will happen, a large part of it is already priced in by the curves. Also, it seems that policymakers are aware that any premature normalisation can drag the entire recovery story downhill. So, they will make sure that the normalisation path is well-telegraphed and communicated, thereby making sure that the markets will not be negatively surprised. Having said that, there is no denying that there will be an uptick in yields, but it may not be catastrophic for the market. So, you may not see a significant amount of duration losses into the normalisation process.
As per conventional wisdom, at the beginning of the normalisation cycle, one should take the lowest-possible duration exposure by staying in a liquid fund or bank FDs so as to avoid any duration losses. My argument is that if you have a reasonable holding period, then the potential duration loss will get amply adjusted by the steep term premiums by the end of such a holding period. In the current juncture, one has to look at the fixed-income market as a yield-maximisation strategy in line with the holding period and choose the appropriate fund in line with that.
Currently, two-three broad trends are shaping the debt market - ultra-low rates, rising inflation, a steep yield curve (with higher yields on long-term bonds compared to short-term bonds). Given this, how are you positioning your debt-fund portfolios, particularly, core debt categories like short-duration, corporate-bond, and banking and PSU funds?
The advantage of a steep curve is that it gives you a kind of insurance against the potential rise in rates. So, our suggestion to investors is that they should align their investment horizon with the yield-curve point they are choosing to invest in. Let me elaborate on this. Between a liquid and an ultra-short-term fund, the difference in yield to maturity (YTM) is anywhere between 50 and 60 basis points and the duration difference is anywhere between three and four months. So, I have the option of staying in a liquid fund and earning about 3.5 per cent of YTM or move to an ultra-short-term fund and earn closer to 4 per cent of YTM. So, the extra 50 basis points comes at a cost of about three months of extra duration. Now even if the rates are hiked by 25-30 bps, the potential loss in duration in a four-month paper versus a one-month paper will get compensated on its own due to the higher carry. Thus, the steepness provides some insurance. But when you're investing in an ultra-short-term fund, you need to have an investment horizon of two to three months so as to be able to earn this steepness and so the longer period for short-term categories and beyond. Markets are already factoring 100 bps rate hike in next one year and 250 bps over next three years. Our base case is that the RBI would be lot more gradual in the normalisation process, which means a reasonable chance that markets will be positively surprised. So, if you have to earn this steepness, you have to increase your investment horizon. That's the way out for fixed-income investment in this cycle.
Coming specifically to your question, when investors ask us which fund to invest in, we ask them about their investment horizon and based on that, we suggest the right fund. So, if the investor is looking for a corporate-bond and a banking PSU kind of fund, then he/she needs to have an investment horizon of at least one year. We believe that if the investor stays here for a year, then the experience will be significantly better than being invested in a liquid fund for the same horizon.
What are your views on the current credit environment? For a slightly more aggressive investor who would like to pursue a risky, high-yielding strategy, is the environment conducive?
There are fundamental and technical parts to it. From a fundamental perspective, today capital markets are a lot more buoyant and the balance sheets of companies (barring the consumer-facing companies) have become a lot more robust than what they were between 2015 and 2019. So, fundamentally, it makes a lot more sense to invest in the credit curve. Now the technical part covers the movement of spreads. When you look at the credit spreads, they are low, but they are still about one standard deviation away from the median levels. So, they are richly valued but are not as expensive as what a AAA curve is from a historical perspective. Another aspect is that such franchises are mostly about two years of duration, while investors usually do come in them with a three-year investment horizon. Essentially, we are running negative ALM (asset and liability management) and investors are likely to benefit as rates normalise as reinvestment risk is on positive side.
To summarise, if you are an aggressive investor, my sense is that for investing in credit funds, you need to have a three-year kind of horizon to be able to extract value from these credit spreads. In my opinion, any shorter horizon is likely to expose investors to a significant amount of volatility. So, if you have a three-year kind of horizon, you should look at these credit funds or aggressive credit strategies. But if not, then probably, it makes sense that you stay invested in corporate-bond and banking PSU funds with a horizon of one to three years. And for a lower investment horizon, probably ultra-short-term, low-duration and floater funds make a lot more sense.
What would be your advice to a regular income seeker who wants to rely on mutual funds for earning decent returns without getting exposed to too much risk? Which type of funds would be suitable for such an investor?
Though 'dil maange more', one has to contextualise 'decent return' with respect to the current macro setting. In the last 25 years, the average inflation in India has been about 6 per cent and the average repo has been close to 6-6.5 per cent. We believe that inflation of 5-5.5 per cent will be the new normal for at least the next three to five years but the repo is unlikely to be about 6 per cent for the next three to five years. Thus, we are in a period of financial repression, which means that a substantial amount of savings of these savers has been diverted to borrowers to revive growth. So, we are in a situation of negligible, if not negative, real rates. Thus, one needs to change the definition of decent returns and reset return expectations across asset classes.
Coming to fixed-income strategies specifically, if an investor doesn't want to take any kind of credit exposure, I would say that corporate-bond, banking and PSU, or short-duration funds are best suited because these funds usually run a one-to-three-year kind of duration and in India, these duration points have always been a lot more rewarding. Now, if you are okay with some bit of credit and have a horizon of about three years, there is a reasonable investment case to invest some portion of your fixed-income allocation in credit funds as well. But exercise selectivity by doing due diligence of the underlying portfolio and taking into account potential alternatives.