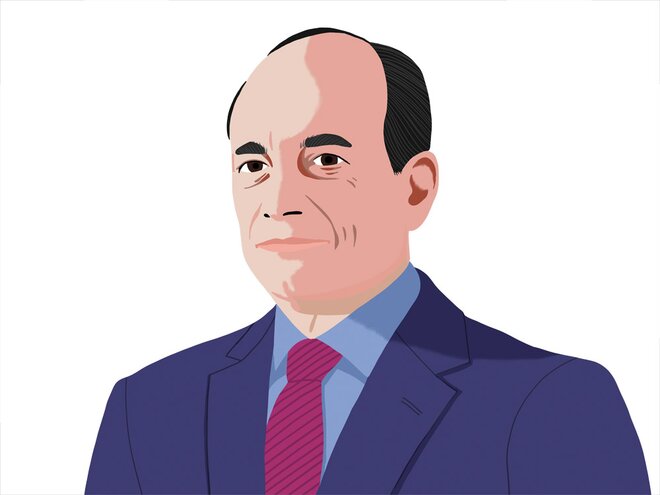 Known for his books like 'You Can Be A Stock Market Genius' and 'The Little Book that Beats the Market', Joel Greenblatt is a value investor and runs Gotham Funds. Greenblatt teaches value and special-situation investing at the Columbia Business School. Here we delve into his 2021 talk on 'What makes a great investor' (https://bit.ly/3pRDw5W).
Adjusting your glasses
Most of the time, the stock price is believed to provide an accurate reflection of the company. However, it does not hold true all the time. Changing the way, you look at a company may be of great help, as Greenblatt says, "When you recognize that you have this other way to look and that makes total sense to you and all the pieces fit when you look at it that way, I think those are the great opportunities." While other FMCG players command a much higher valuation, ITC languishes at a P/E 18-20, as the company is still seen as a tobacco and not an FMCG company.
How to avoid mistakes? Learn from others
Time is a commodity that each one of us has in limited quantity. Hence, we can only learn as much as we experience. However, a better way of learning is to learn from others' mistakes. Greenblatt contends, "The more you can learn from other people's mistakes and the things that you know and learn from the past and reading how smart people think, it's only helpful." Reading autobiographies of successful smart people can help you learn from their mistakes so that you don't repeat them when faced with similar situations.
Asymmetric returns
It is a concept wherein the chance of suffering large losses is very less as compared to the chance of getting high returns. Greenblatt achieves this by, "The biggest positions I've had are not the ones that I think will go up five or 10 times. I am really looking down, not up, when I take a big position. So, in other words, I will seize the position larger if I don't think I can lose much money."
The evolving face of businesses
Investors today generally disdain new-age businesses that generally are loss-making. However, Greenblatt offers a different insight into it, "The business world has changed in this way that many of these businesses are investing in their future but it looks like not an investment, it used to be you build a factory or you invest in capital equipment and you could see it on the balance sheet but here a lot of that gets expensed." A good example of this can be Amazon's Prime service wherein the company spends on content to gain more users with the expectation that the total profits to be generated over a period of time from these users when they shop on Amazon will take care of these costs. However, such costs are expensed and not reflected as capital expenditure.
Assessing managements
Managements can build great new future stories about their businesses to entice investors into buying the stocks of their companies. However, Greenblatt has a simple rule of assessing management, he says, "If this management team was good at allocating capital before I walked in the door, the assumption that they would continue to be good was a really good assumption." Kishore Biyani, in 2017, unveiled a 30-year vision with the expectation that by 2047, his company would earn a revenue of more than $1 trillion. However, poor decisions related to capital allocation forced the company for a sell-out.