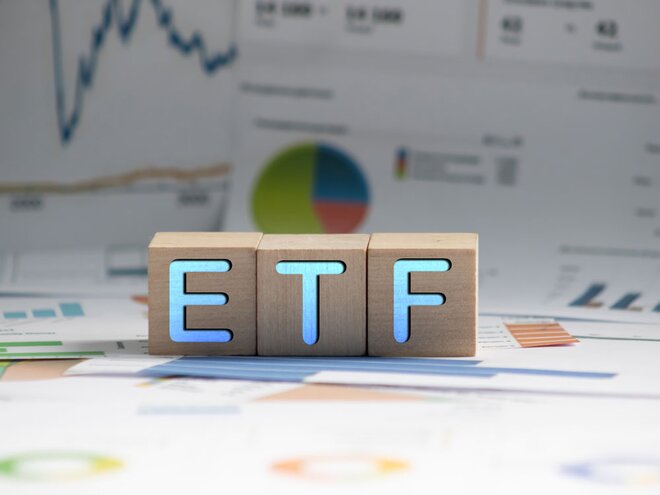 Globalisation has not just connected the world but has also made it easier to invest in the world's best companies. Quite a few broking firms in India now facilitate international investing. However, it can be very difficult to pick the right companies overseas, track them and also fulfil many other operational requirements if one chooses to invest directly. Fortunately, for the Indian investor, there are many equity funds that invest overseas. They also include international ETFs that one can buy and sell just like a stock. These ETFs invest in a basket of stocks listed overseas and are often mounted on a popular index, such as the NASDAQ or S&P 500. The low-cost feature of these ETFs is an added advantage.
Benefits of international investing

Better diversification: Funds investing in a particular country are exposed to the 'country risk', i.e., if due to certain factors, the economy of the country suffers, then the companies operating in the country are also likely to suffer. Investing overseas can help reduce this country-specific risk. When one invests in a country with low or negative correlation with the Indian economy, that helps achieve geographical diversification and adds to the stability of a portfolio.
Profiting from rupee depreciation: By investing overseas, one can also profit from rupee depreciation. However, do check how the Indian rupee has historically moved against the other country's currency. For instance, over the past 10 years, the USD to INR rate has moved up from about Rs 50 to Rs 75 (see the graph 'USD-INR exchange rate'), so by investing in an ETF that in turn invests in US stocks, you could have benefitted from this downward movement in the rupee.
Exposure to global leaders/themes: With the emergence of hot themes such as artificial intelligence, cloud computing, etc., Indian investors are looking to invest in their pioneers. However, one may not readily find related listed companies on the Indian stock market. Hence, international investing can help get exposure to these. Apart from themes, international ETFs can act as a low-cost investment vehicle to invest in the world's leading companies, such as Apple, Netflix, Tesla, etc., across sectors.
Indexation benefit: The tax treatment of international funds is like that of debt funds. So, for any fund that is held for more than three years, the gains are taxed at a rate of 20 per cent with indexation (meaning your gains are adjusted for inflation). This can translate into lower taxes.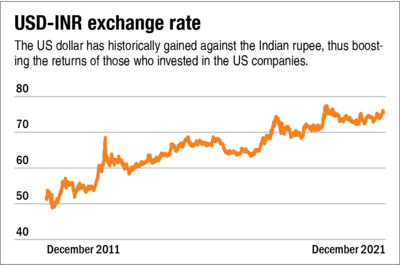 Thus, while the core of your portfolio should consist of diversified equity funds, adding international funds can help you hedge your portfolio against any country-specific or geographical risk. The allocation to international ETFs will depend on one's investment needs and risk appetite. But normally, one can invest up to 25 per cent of the total corpus in them.
Disclaimer: Mutual fund investments are subject to market risks, read all scheme related documents carefully.
All Mutual Fund investors have to go through a one-time KYC (Know Your Customer) process. Investors should deal only with Registered Mutual Funds (RMF).
For further information on KYC, RMFs and procedure to lodge a complaint in case of any grievance, you may refer the Knowledge Center section available on the website of Mirae Asset Mutual Fund.