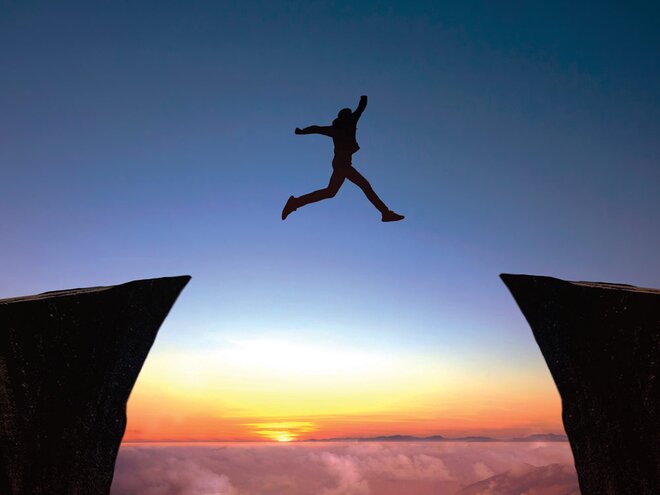 Born in a middle-class family, Suraj (30) is currently working in a public-sector company. He now resides in Mumbai with his family. Back in 2003, while browsing Doordarshan for score updates, this cricket enthusiast came across stock market anchors, market experts and analysts talking about stocks, futures and so on.
"After several weeks of listening, I began to figure out the patterns, movements and fundamentals of the stock market. I began being obsessed with the market. However, I, being a child, was never taken seriously by adults in my family. I seethed with rage and fury and regretted as Maruti Suzuki, HDFC Bank and Infosys shot up, declaring new heights and I missed out on the opportunity, as I was still a student at the time with near zero capital to invest in these fast-growing companies with excellent fundamentals. It took me some years but I started developing an edge to discern winners from losers. By 2006-08, my stock-market knowledge began to impress my father and other relatives," recalls Suraj.
Embarking on his investment journey
By 2010, his father turned up to him for financial advice and even gave him some money for investing. He remembers, "After reaching adulthood, I wasted a lot of my time and money on entertainment. However, half of the money I began to invest in mutual funds."
In the mid of 2014-15, Suraj learned about Dhirendra Kumar and Value Research Online. Since then, he has been a user of the website. Considering VRO as his go-to website for all his investments, Suraj adds, "The website helped me learn about mutual funds and stock investing and direct plans. I would initiate my SIPs based on recommendations by Value Research. I continue to recommend VRO to anybody who asks me about mutual funds. The website teaches you to fish, rather than feeding you once." Based on the recommendation of Value Research, he also read famous books on investing written by Peter Lynch and Warren Buffett's books detailing his style of investment. He strongly recommends the books 'Built to Last' and 'Good to Great' by Jim Collins and a VRO favourite 'Rich Dad Poor Dad' by Robert Kiyosaki. As revealed by him, his progress would not have been possible in the absence of these people and their influence on his financial principles/discipline.
Thanking VRO for helping him take various financial decisions over the years, Suraj says, "VRO contributed to my financial knowledge and common sense. VRO warnings about the uselessness of ULIPs also helped me steer clear from them." He now owns a term plan with a sum assured of Rs 1 crore. Apart from that, he also has health insurance of Rs 15 lakh.
Investments in stocks and mutual funds
Suraj is a firm believer in the power of compounding. He believes in staying put irrespective of the market conditions and exits from his investments only when he needs money. "I purchased some 200 shares of Caplin Point in Q1 FY21. It kept falling, so I kept on buying shares, finishing with a total of 425 shares with an average buy price of Rs 518 per share. However, for almost one year, the stock stayed range-bound between Rs 450-490 per share. However, I did not sell and eventually in April 2021, more than six months later, the shares began their upward climb. Today, it trades at about Rs 680 per share. Similarly, I hold about 450 shares of ITC and buy 25 shares each month on my payday. I believe that ITC will deliver good returns in the long run and I am in no hurry," says Suraj.
Talking about mutual funds in his portfolio, Suraj says that when it comes to selecting a fund, he first checks stocks in the portfolio. Moreover, he takes action on any of his funds only when he observes anything unusual, such as the fund is chasing the wrong momentum. But he does not take any decision in haste.
Over the years, he has been able to accumulate a corpus worth over Rs 32 lakh. He has about Rs 10 lakh invested in mutual funds (Axis Midcap Fund, Kotak Low Duration Fund, Mirae Asset Tax Saver Fund, Motilal Oswal S&P 500 Index Fund and Quantum Tax Saving Fund). Besides, he has investments in stocks (ITC, Kotak Bank, Caplin Point, Bajaj Finance, etc.) worth about Rs 12 lakh.
He believes that he still has a long way to go on his road to financial independence but he is sure that he will reach there for sure. "The power of savings and compounding is what I have to thank, but the power of investor education is what brought me here today. Walking to a goal is important, but the direction, momentum and discipline are essential and compulsory," signs off Suraj.