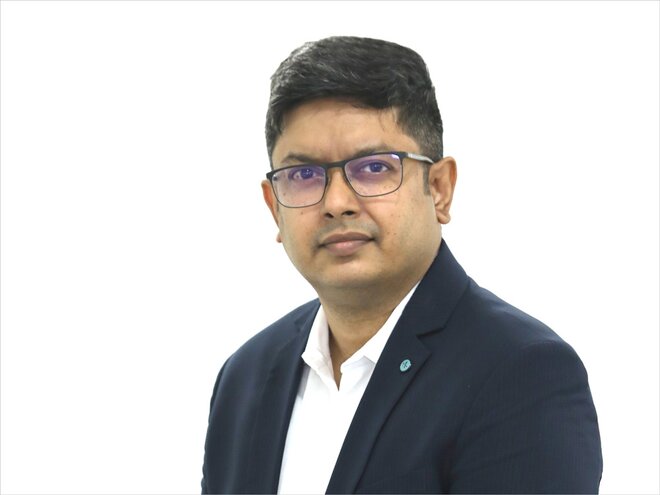 PGIM India Mutual Fund has recently announced an addition of a small-cap fund to its offerings. The New Fund Offer (NFO) of PGIM India Small Cap Fund opened up for subscriptions on July 9 and would close on July 23. Being an open-end fund, it would re-open for subscriptions within five business days after the allotment.
We took the opportunity to have a brief conversation with Aniruddha Naha, Senior Fund Manager, PGIM India Mutual Fund who would be co-managing the small-cap fund with Kumaresh Ramakrishnan and Ravi Adukia. Besides talking about the stock selection strategy and the valuations in the small-cap space, Naha also shared the reason behind the outperformance of his other two funds - PGIM India Flexi Cap and PGIM India Midcap Opportunities. Here is the complete conversation.
After a substantial run-up in the stocks of small-cap companies already this year, how stretched are the valuations in this space, in your opinion? What's the thinking behind the launch of a small-cap fund at this time?
The rally in small-cap stocks in the last one year or so should be looked at from the perspective of the correction witnessed from the highs of early 2018. In that sense, at the broader index level, we have just crossed the previous highs, and there has been a healthy time correction. Many of the smaller companies have used this tough period to pare debt from their balance sheet and have managed to stay resilient, gain market share and generate strong operating cash flows, and thus are looking far more equipped now to capitalise on any broad-based economic recovery. In this backdrop, we think valuations are not stretched as earnings strength will be good for the next 18-24 months. Historically, in previous cycles, we have seen that small caps as a segment have the potential to outperform as the economy goes through a recovery phase and growth gains momentum. The threat of a third wave of Covid in India and any new variant and its impact continues to remain a key thing to watch out for but the pace of vaccination is gaining momentum and that should provide some relief.
Tell us about your most important parameters for stock selection in the small-cap space. How is the approach different versus the stocks of bigger companies?
We have a well-defined investment process, and the small-cap fund will adhere to our proprietary frameworks for stock selection. We favour GARP (Growth At Reasonable Price) as our guiding investment philosophy. The earnings over the next three years must be able to justify the prevailing valuations of a company. We have some internal filters like high leverage (debt/equity), corporate governance, and a track record of positive operating cash flow to further screen the universe, which acts as a risk mitigant as well. We have a strong focus on parameters like ROE and ROCE which shows how well the company is using the capital and whether the growth is profitable or not. We look at companies that have operating leadership or are challengers in this parameter. We favor sectors where there are signs of consolidation and consequently avoid sectors where there is increasing fragmentation.
You'd be using a mix of top-down and bottom-up approaches for this fund. Can you elaborate on that? What role, if any, does the benchmark allocations play in the portfolio construction?
Our investment process is more bottom-up for this fund. As highlighted above, we run a screener based on cashflows, debt, and some other fundamental parameters. We are benchmark-aware but agnostic. Stock selection is based on individual merit and evaluation, and sectoral allocations are an outcome of this bottom-up approach as well.
According to you, what is an appropriate level of allocation to this fund, or more broadly, to small-cap stocks in the portfolio of a long-term growth-seeking investor? What is the minimum holding period you'd recommend?
For a long-term, growth-seeking investor with a commensurate risk appetite for the small-cap segment, the allocation to small caps should be seen as a complement to the core equity allocation of the portfolio. In that context, depending on an individual's requirement, it can range from 10 per cent - 20 per cent of the overall equity allocation, with an investment horizon of at least four to five years. In the past, we have seen that investors go overboard in their allocation during good times or under allocate during tough phases and have a bad experience. Thus, disciplined investing over a full market cycle is very important, and investors must follow their individual asset allocation strategy and rebalance periodically or take help from their financial advisor.
Your other two funds, PGIM India Flexi Cap and PGIM India Midcap Opportunities have been doing exceedingly well. They've benefitted immensely from the market rally after the crash in March last year. What has worked so well?
Our adherence to the proprietary investment process and framework ensures robust outcomes, and we aim for consistency in performance over the long term. In PGIM India Flexi Cap fund and PGIM Midcap Opportunities fund, in the last one year, we benefited from our stance of being overweight in sectors like IT, Pharma, and Materials. IT benefits from the increased adoption of cloud and digital technologies across the world. Similarly, post-Covid, healthcare, and pharma will gain importance in every household, and budgets will go up towards these segments. Our underweight stance on some of the sectors like Financials and Consumer staples also added to relative outperformance. Financials over the long term has seen competition rising and increased fragmentation. Although the penetration for a country like India continues to be low compared to advanced economies, the margins have been coming down over the long term. Consumer staples, on the other hand, we trimmed exposure purely on valuations concerns. We continue to construct portfolios as per the individual scheme's mandate and consciously aim to have a low overlap across the portfolios.