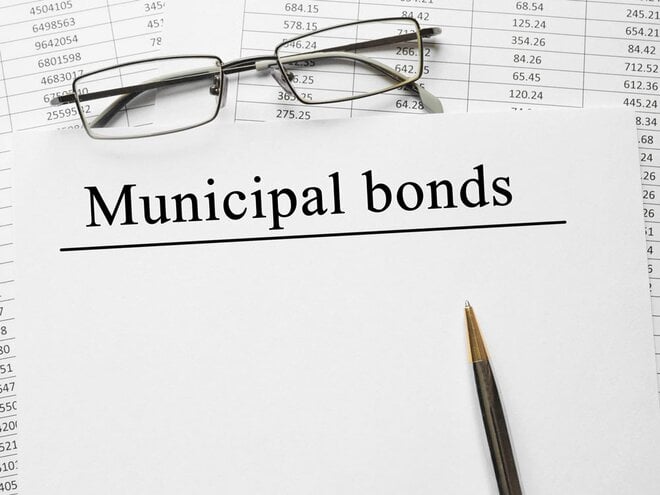 In a declining interest-rate environment, the search for higher yields is more pronounced. This may be the result of the pandemic and its consequent dovish monetary policy or the massive inflows of funds owing to the integrated nature of the global financial markets. The municipal bond market in India is witnessing more entrants, against this backdrop.
Two municipal corporations have recently issued bonds and in view of investors' appetite, more municipal corporations are likely to tap the capital markets in the future. Since SEBI's new regulations in 2015, seven municipal corporations have raised money by issuing bonds, with Lucknow and Ghaziabad being the latest entrants. The market for municipal bonds, or colloquially referred to as 'muni' bonds, is massively underpenetrated in India (it's a different story that bonds markets, in general, are not very deep in our country). So, the time has come for investors to get an in-depth understanding of this market and decide whether it is worth investing in municipal bonds.
What are bonds? Who issues them?
A bond is a simple document that states who has lent money to whom. It also contains the promise that the borrower will repay the money based on certain terms and conditions, comprising the interest rate, the frequency of repayment, duration of the bond, etc., as agreed between two parties. It can be issued by anyone, although traditionally, countries and corporate entities have been the primary issuers of bonds because of their greater need for funding and a low risk of them defaulting on their bond obligations.
What is a municipal bond?
As the name suggests, this bond is issued by a municipal corporation. A municipal corporation is a legal entity (under Article 243Q of the Indian Constitution) that is responsible for local governance. The corporation is mainly responsible for local issues like managing waste, maintaining playgrounds, street lights, water supply, etc. Usually, the funds required to carry out these activities are allotted by either the state government or the central government. However, owing to the growing need for better infrastructure and the stretched nature of the government's budgets, municipal corporations are often hard-pressed for adequate funds.
Therefore, municipal bonds provide a way to satisfy the financial needs of local bodies so that they can provide enhanced services to citizens.
What is the money used for?
This varies from case to case. Each municipal corporation has its individual borrowing purposes. For example, Lucknow Municipal Corporation has borrowed money through bonds to construct 684 residential flats and initiate a project on supplying water.
Are these bonds guaranteed by the state government?
While this would vary from category to category of the bonds issued, in general, the answer is no. There is generally no explicit guarantee that the state government will repay bondholders in case the municipal corporation fails to make payments. But in the case of the bonds issued by the municipal corporations of Lucknow and Ghaziabad, there is one mitigating factor.
The Infrastructure Development Fund (IDF), a state government-funded entity, has guaranteed to pay any shortfalls. A portion of the stamp duty (the tax paid when transferring land and other immovable properties) that is collected by the UP State Government is allocated to the IDF.
Investors must keep in mind that there is an implicit guarantee that a state government would not let its municipal corporation, which completely operates under its supervision and control, default on its debt obligations. Therefore, even though municipal bonds are not as safe as state-government borrowings, they can be considered adequately secure. This is also reflected in their credit ratings which, at AA, is just one notch below the highest credit rating, i.e., AAA.
However, investors should thoroughly check the placement documents of all municipal bonds to see how much security has been given by their respective state governments.
What is the rate of interest?
While the bonds of Lucknow Municipal Corporation (issued in December 2020) have a coupon rate of 8.5 per cent, the bonds of Ghaziabad Municipal Corporation (issued in April 2021) have a coupon rate of 8.1 per cent. The reduced rate of interest largely mirrors the overall reduction of interest rates during that time period. But investors purchasing bonds in the secondary market should calculate their YTM (Yield to maturity - the jargon for the effective interest rate). This is because these bonds generally offer a rate of interest that is higher than the prevailing interest rate offered by the Government of India securities.
What are the remedies in case they default?
This is a tricky part. While in theory, investors should be able to file a suit to reclaim their dues, the lack of a precedent makes it difficult for investors to have any certainty. Most importantly, unlike a company, a municipal corporation cannot be taken through the Insolvency and Bankruptcy Code (IBC), which is currently the most efficient recovery mechanism for lenders. Besides, regular civil suits can take years, if not decades, to reach a conclusion. Therefore, this is one area where lenders would face some uncertainty in the case of defaults.
Other things investors should keep in mind
1. Taxation: Unlike municipal bonds issued in foreign countries, the interest earned on municipal bonds is not tax-free in India. Investors falling in the highest tax bracket have to consider post-tax returns while evaluating their investment decisions.
2. Liquidity: Unfortunately, these bonds are extremely illiquid owing to their face value (each bond is usually for Rs 10 lakh) and the low number of bonds outstanding (a Rs 200 cr issue would have only 2000 bonds outstanding).
3. Minimum investment: A high face value, apart from low liquidity, also considerably increases the minimum amount of money that needs to be invested. Consequently, it wouldn't be very accessible to small-ticket investors.
Key takeaways
At an estimated value of $3.9 trillion, the size of the global muni-bond market is extremely large. While this may mean that the Indian market will have a lot of potential in the future, the present fact is that the market is still at a nascent stage. Investors must realise that although municipal bonds may seem to be an attractive avenue for earning higher interest rates, they come with their own set of constraints. The absence of many things like a sovereign guarantee, tax-free status, liquid secondary markets and enforcement mechanisms for ensuring the recovery of debt make these bonds a sub-optimal choice for most retail investors. For such investors, debt mutual funds remain a good choice.