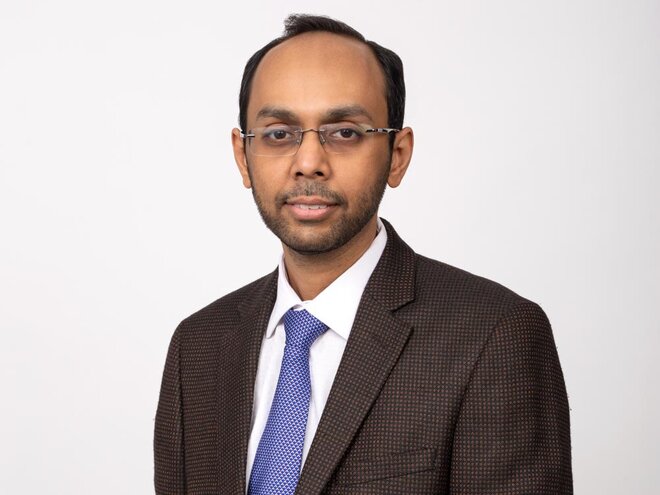 Union Balanced Advantage Fund has been one of the better performers in the dynamic asset allocation category. In this exclusive conversation with Vinay Paharia, CIO, Union Asset Management Company Private Limited, we talk about the fund's asset-allocation framework, the AMC's investment philosophy and more.
The fund has done well since its launch. As a result, the AUM has also grown at a fast pace though from a small base. What has contributed to the success of the fund?
The success is directly attributable to our AMC's investment process which is based on the Fair Value Approach. We believe that stock prices track fair values over a period of time. Our in-house model, which is based on this tenet, indicates what should be the optimal allocation to equity at any given point of time. Our aim is to deliver superior risk-adjusted returns solely through optimal asset allocation and we avoid other sources of portfolio risk: sector, market cap, duration, credit rating, etc.
In line with the fund's investment mandate, the net equity allocation has varied significantly over the last couple of years in the range of 30 per cent to 80 per cent. What drives your asset allocation decisions? Can you please elaborate on your asset allocation framework in detail?
The asset allocation decisions are solely based on our in-house model, the "Union Market Pulse Indicator (UMPI Model)". The UMPI Model maps the historical relationship between NIFTY's Price to its Fair Value and indicates what should be the ideal allocation to equity. The fair value estimate of NIFTY in turn is based on our internal estimates of each of its individual companies. The model simply indicates to invest more money in equity markets when valuations are cheap and less when valuations are expensive.
Currently, the net equity allocation is at its historic lows. Does that signal that you're bearish on the markets? Do you think a correction is imminent?
As per our internal research process explained above, the market (Nifty 50 Index) is currently trading at a premium to its Fair Value. Hence, we have effectively borrowed some returns from the future. However, the Fair Value is likely to compound in the medium term, driven by economic growth. We expect market returns to slightly trail the Fair Value growth in the medium term.
While we refrain from taking a short-term call on the market, we are cautiously optimistic about investing into Indian equities with a medium to long-term time horizon.
What are your guiding principles when managing the equity component? Which kind of stocks form a part of your portfolio and which are the ones you consciously avoid?
We follow the Fair Value approach to investing. Our investment philosophy has two parts: stock selection and portfolio construction.
In selecting stocks, we strongly believe in fundamental analysis and our core premise is that stock prices track intrinsic values over time. Hence, our focus is identifying a) growth in intrinsic value and b) margin of safety in purchase price.
When we are constructing portfolio from such selected stocks, we believe in strict adherence to portfolio objectives, in both letter and spirit.
The highlight of the AMC is the tight adherence to its investment process to ensure that investing is scientific and outcomes are generally more repeatable. We want to ensure a healthy balance of science and art in the process of investment.
You invest almost all of your equity allocation in large-cap stocks with only a minuscule presence of midcaps. Is that always going to be the case?
We have invested a majority of the unhedged equity component of the portfolio in large caps as we do not see a material risk-adjusted payoff in moving down the cap curve. However, we may change the allocation towards various capitalisation depending on the risk-reward payoff.
How do you manage the debt component of the fund across credit and duration? We observe you generally do not invest in less than top-rated papers. Will they never enter your portfolio?
The fixed income portion of the portfolio is invested with a view to ensure higher levels of safety of capital and adequate liquidity. The motto is to expect higher appreciation from the equity portion of the portfolio and relative safety of capital from the fixed income portion of the portfolio. Hence, the fixed income portfolio currently has been invested in AAA rated instruments, and we avoid taking any material duration or credit calls.
What type of investor should invest in this fund? Widely accepted principles of investing suggest that asset allocation should be a derivative of the time horizon of one's financial goals. So how do funds whose asset allocation itself changes dynamically fit into the portfolio of a goal-based investor?
The ideal investor in this fund is one who wishes to save money with mutual funds. He may not know anything about bottom-up stock selection, or top-down sector performance, or asset allocation or any such strategies used by more professional or sophisticated investors. It is a fund where an investor can invest without being too concerned about market valuations as the fund re-balances frequently based on valuation. It is also tax efficient as it enjoys taxation structure applicable to equity funds.