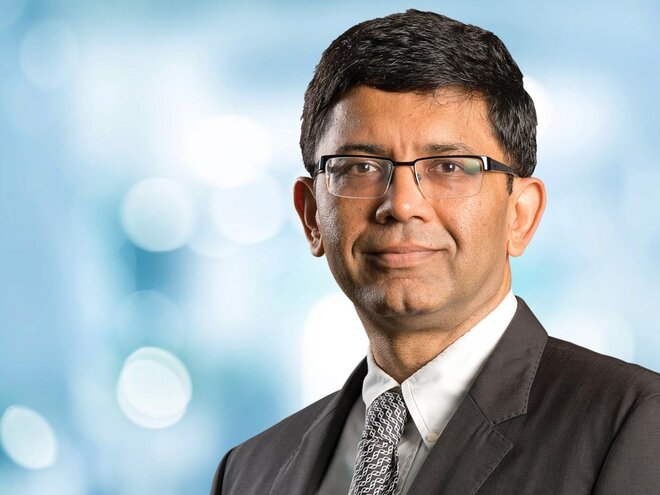 Business cycles are an important element of investing. Understanding them can help you invest in companies that are best positioned at a point in time. We speak to Anish Tawakley, Senior Fund Manager, ICICI Prudential AMC about business cycles. He also tells us if the business cycle for cyclicals, such as metal, realty, capital goods, etc., is reversing. Tawakley co-manages ICICI Prudential Business Cycle Fund, which has assets of over Rs 4,600 crore as of March 2021.
You run a business-cycle fund. Please tell our readers what a business cycle is, what causes it and why it is important as an investment theme.
We know that economies go through periods of booms and slumps. These could occur either because of demand or supply shocks. An example of a supply shock is the one seen during the onset of the pandemic when production activity could not take place. Demand-driven slumps happen when households and businesses become cautious or risk-averse, leading to a reduction in both consumption and investment spending. Households cut back on their discretionary spending like holidays, eating out, etc. On the business side, corporates may decide to cut back on investments. But, ironically, one person's spending is another person's income. So, when spending falls, income falls further, and that leads to the spending weakening further. So, it's a vicious cycle.
Booms happen when consumers and businesses are feeling very optimistic and are spending freely. As demand is strong, capacity utilisation is high and profitability too is strong. Here, businesses are feeling confident of investing and are also giving wage hikes as a means to attract employees.
The duration and severity of an economic cycle depends on what is causing it, the policy response to it (monetary and fiscal). The fact here is that at different stages in a cycle, different sectors tend do well and it is this logic which is applied when it comes to managing a business-cycle fund. Depending on where we are placed in an economic cycle, we invest in sectors which are better placed to make gains at that point of the cycle.
Do all businesses undergo cycles or are there any specific businesses that are subject to them?
There are some businesses which are cyclical in nature, while some others tend to be less cyclical. For example, healthcare is not a cyclical business but capital goods, automobiles, financials are cyclical businesses. So, a large part of the economy tends to be cyclical in nature.
What are the key indicators that help you read a business cycle and its reversal? How do you minimise the risk of going wrong with reading a cycle?
We look at a very large set of indicators. These can broadly be grouped into the following:
(1) Macro-stability indicators: These include current account deficit, inflation, balance-of-payments situation and capital flows, banking-sector capital adequacy, corporate and household leverage, etc.
(2) Economic slack (capacity utilisation) indicators: Capacity utilisation in capex-intensive industries, like steel, cement, power, etc.
(3) Demand and investment growth indicators: Credit growth, business confidence, consumer confidence, new project announcements, demand growth in industries such as auto, cement, steel, etc.
(4) Global growth outlook
The risk of going wrong is minimised by having exposure to three to five different sectors at any point in time, with diversification within these sectors built in. The sectors chosen are based on their appropriateness for a given point in cycle. Based on a continuous assessment of the evolving economic conditions and the policy response being tailored, the sectors are bound to change dramatically when needed. For example, if the economy is going through a slump phase, it is very likely that the central bank could embark on monetary-policy easing, which is a trigger that can change our view substantially.
After a long period of lull, sectors such as metals, realty, power and infrastructure, have started performing well. What's going on in them? Is the cycle reversing for them or is it just high liquidity taking the stock prices up?
For many of these sectors the cycle has reverted. When it comes to metals, the spreads, i.e., EBITA per tonne have almost doubled. For real estate, we are in the early stages of a reversal as can be seen through the uptick in sales volume. In real estate, we are hoping that activity volumes remain strong and price growth remains moderate. Strong real-estate volumes are a positive for the overall economic activity. In terms of the power sector, it is too early to talk about reversal as power demand is yet to pick up meaningfully. In terms of infrastructure, government support has been a major factor for revival here.
How exactly do you pick stocks for your fund? When do you exit them?
While we use a lot of quantitative inputs, there is a fair amount of forward-looking judgement involved as well. Every cycle is different as the challenges faced by the economy will differ from time to time and hence the shape of the cycle. As a result, the type of stocks picked for the portfolio will depend on the nature of the shock and the policy response both in terms of both fiscal and monetary.
When it comes to making an exit decision, we look at individual sectors, based on parameters such as capacity utilisation, profitability, amongst several others. If the stock appears to be fully valued or the profitability is at its zenith, then we choose to exit that name.
Which sectors or themes are you betting on currently and why? Which ones would you avoid and why?
We are positive on deposit-rich banks, capital goods, metals and are avoiding consumer goods, FMCG and non-deposit based unsecured retail lenders.
Just when the economy seemed to be getting back on its feet, a revival in COVID cases has cast a shadow. What portfolio adjustments are you making to counter this renewed uncertainty?
Since this is an ongoing development, we are closely monitoring the evolving situation. Our view at the moment is that we do not expect a prolonged hit to the economic activity. Earnings for a quarter or so could, of course, take a hit. The recovery should again start gathering momentum after this period. So, we want to be sure that companies we are holding have the balance sheet to withstand a weak quarter without having to raise capital.
How is understanding business cycles useful for a long-term stock investor, who just wants to pick a few good companies and hold them for the long term?
As we have discussed, cyclical sectors comprise a very large part of the economy. Even the highest-quality companies in these sectors are affected by these cycles. Some of the companies that have fared poorly over the last decade or so - particularly in the capital-goods sector - are, in fact, very strong companies. It was just that the economy went through a very prolonged slump and these sectors did not do well. Had economic growth been stronger over the last decade, many of the companies in these sectors would have fared much better. So, you can have situations where an investor identifies the best company in the sector, but then the sector goes through a prolonged downcycle and even this company delivers mediocre returns.