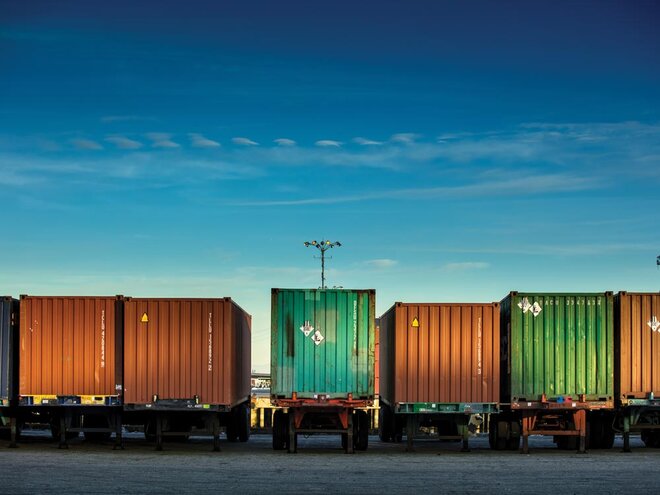 A multimodal logistics solutions provider, Container Corporation of India, or CONCOR, commenced its operations in 1989 by taking over seven inland container depots (ICDs) from Indian Railways. Over the years, it has strengthened its foothold, amassing 63 ICDs and container freight stations in India, with its mainstay being rail freight, contributing around 75 per cent of its revenue. In addition to providing inland transport by rail for containers, the company also generates income from road freight and manages cold-storage chains and warehouses.
The Indian government currently holds 54.8 per cent stake in the company and is looking to divesting close to 30 per cent of that, along with ceding its management control.
Strengths

CONCOR accounted for around 66 per cent of the rail-freight segment market share in FY20, carrying over 40.4 million tonnes of freight. Over the past decade, it has managed to maintain a market share of 73-74 per cent. The company's pan-India presence and strategically located infrastructure is a source of competitive advantage.
CONCOR has historically maintained a negative working capital cycle, depicting healthy operational performance. This means that it receives payment for its services before its own bills are due, absolving it from any working-capital issues.
The company also enjoys long-term relations with credible high-volume customers. Moreover, major alliances have been formed with international shipping lines and other logistics players.
It owns a fleet of around 31,000 containers for domestic traffic and is acquiring 11,600 new ones.
Weaknesses

Export-import cargoes comprise 85 per cent of the overall cargoes handled by the company. Therefore, its performance is highly vulnerable to domestic-industry and global-trade issues.
CONCOR's overdependence on railways increases its vulnerability to an increase in haulage rates and other railway-policy changes. Haulage rates are the charges paid by CONCOR to Indian railways for using locomotives, wagons, rail network, etc., and form around 70 per cent of its total operating expenses.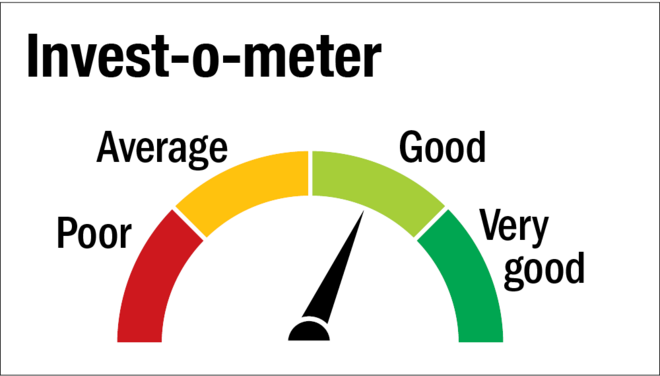 Opportunities

Owing to its strategically located terminal network, the company is well poised to gain from the commissioning of the Dedicated Freight Corridor.
Coastal shipping, which accounts for only 7 per cent of India's domestic freight today, is a promising area for expansion, among others.
The company is also planning to expand its non-rail business, particularly its warehousing segment, which has huge growth potential.
Threats

The company faces stiff competition from private container train operators.
Road freight players have also become a source of major competition for the company owing to their constantly rising efficiencies and popularity.
In April last year, Indian Railways notified a land-licence-fee regime for industrial use of its land. Until then, CONCOR had been paying land-lease rentals to them on a per-container basis. Although the government is considering a proposal to lower the land-lease rentals and extend the lease period, the outgo for rentals has spiked for now.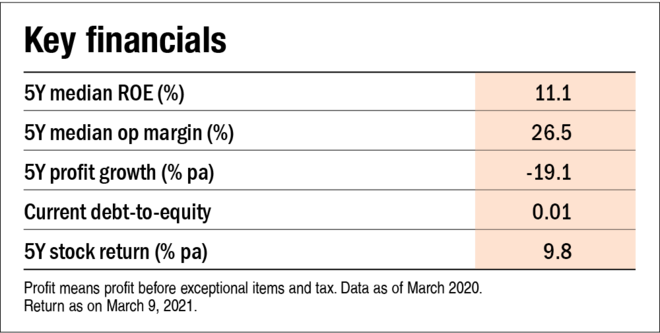 This is an analytical article and not a recommendation to invest in this stock. You must do your own research before taking a call to invest. If you are interested in our stock recommendations, please visit http://www.valueresearchstocks.com