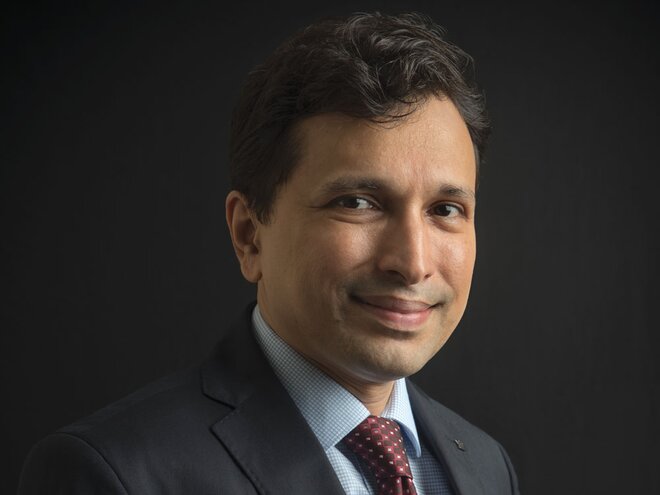 How do you see 2021 in terms of wealth creation and value unlocking in PSU stocks? What are the various triggers that can kickstart a rally in PSU stocks? What are the key pain points that you would like addressed?
We had launched Aditya Birla Sun Life PSU Equity Fund a year back looking at the opportunity the public-sector-undertaking segment offered over the coming three-four years. This space has not generated any returns for the last decade and therefore offers extremely cheap valuations. There is a good margin of safety at the prevailing valuations. The BSE PSU Index trades at 7.5 times on FY22 basis and current P/B of 0.9 times. These companies continue to pay high dividends. The Index's dividend yield is currently at 3.5 per cent. Certain companies offer dividend yields in high single digit to low double digits as well. The key focus in our PSU Equity Fund has been the venerable public-sector enterprises. These companies are dominant in several critical sectors of the economy, like defence, power, engineering, mining, oil and gas, insurance, etc. Some of them even operate in regulated sectors with low earnings risk.
The earnings yield for some of these companies continues to be attractive and competitive compared to the debt papers issued by them, underscoring the valuation anomaly. When this gap expands to as wide as it has, say 17.8 per cent pre-tax earnings yield (inverse of 7.5 P/E, grossed up for 25 per cent tax) versus 6 per cent (pre-tax) borrowing rate, it is possible, theoretically, to borrow an amount equal to whole of the market cap while blocking only a portion (one-third) of earnings to pay for that and use it to distribute cash to equity holders.
One may question this hypothetical exercise on the grounds that earnings may decline, or these old economy businesses may not survive long enough to repay the principal. We are not saying that just because certain stocks are trading at cheap multiples, we should expect great returns from those. There are many government-owned companies that dominate their industries, with little or no competition from the private sector. Some of them have a large scale and have built their businesses over a period of time where private sector is yet to make a mark or has not met with material success, like power generation and transmission companies.
There are others where PSUs are ahead of competition due to their decades of experience and it would take an extremely long time for others to catch up, for instance, defence. Then there are large mining companies or fuel-marketing companies, where competitors have a small scale and by virtue of being early in the game, the PSUs have best-quality assets. The idea is to stay away from areas where competition from the private sector can take away market share fairly rapidly. Most of these companies have strong balance sheets, attractive ROEs in their respective industries as a result of their strong position.
Sectors like power and defence are also witnessing favourable policy developments. The central government has sanctioned and started disbursing funds under a reform-linked liquidity package to state electricity boards, which can, in turn, improve power gencos' cash flows. Defence companies have a healthy order book. The government has recently announced imports embargo for specified items and allowed export of certain others, clearly demarcating the opportunity for the domestic industry. This provides additional runway for these businesses.
Our assessment of business prospects for many of the PSUs varies from that of the market. If the market remains repulsed by these names, the returns would have to come through the ancient way of holding for dividends, which are going to be substantial. Another possible outcome is for prices to rise to a level which normalises future returns to a level similar to that of the overall market.
Recently, we have seen these companies resorting to share buybacks to return cash to shareholders, which has three clear benefits: (1) retires shares at inexpensive valuations; (2) boosts earnings per share; and (3) reduces the supply of paper from the market. Strategic divestment offers another significant catalyst for value unlocking. This mechanism is likely to be a focus area for the government to garner finances. Fiscal pressures against the backdrop of COVID-19 build a stronger case for strategic divestment, especially when the divestment through the ETF route is already close to the upper cap in larger companies. Hence, we do not think there would be significant supply pressure via the ETF route in bigger PSUs. The pain point in these stocks has been regular supply of paper by the Government of India, regardless of price levels. This should get addressed favourably now. Therefore, we believe that the second scenario is more likely for returns from the PSU space. A commonly discussed concern is directed capex to meet certain growth objectives, without paying heed to project economics. A company-specific nuanced view becomes important to capture return from the space.
Globally, value stocks have underperformed severely over the past five years. With economic growth recovering rapidly, these cyclical industries are coming back strongly. Such periods of strong growth are typically associated with better performance of the value theme as fruits of growth are more widely dispersed. We believe that such tailwinds should help stocks in this space as well. There is a specific opportunity here for three-four or maybe five years and people ought to look at this space with that kind of expectation - it is neither a buy-and-hold nor a get-rich-quick opportunity; it offers a different path from the general market and a reasonable margin of safety.