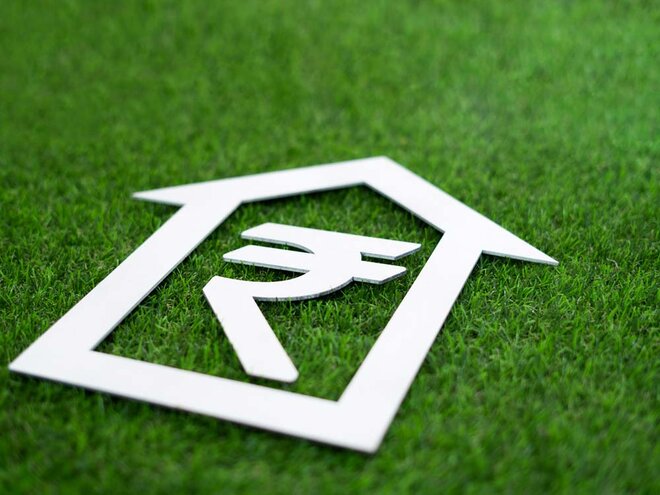 A fall from the stardom is quite painful, especially for those shareholders who witnessed its astounding stock performance in the past. However, the past performance never ensures success in the coming time. This especially holds true for the shareholders of DHFL and YES Bank. Once darlings of the stock markets, these two companies are now a mere shadow of their past.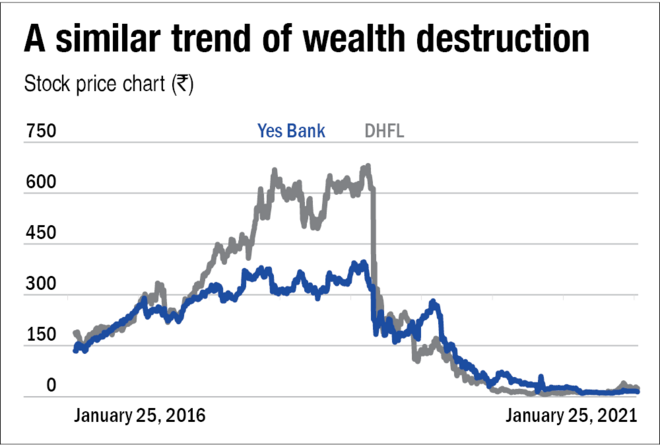 Dewan Housing Finance (DHFL)
As on January 1, 2018, DHFL gave its shareholders a spectacular CAGR of 45 per cent. But in less than a year, the stock lost close to 60 per cent of its value when allegations of siphoning of money were made against the company. While it was merely an allegation at that point in time, it still resulted in the company's inability to roll over its liabilities. Soon thereafter, it defaulted on its debt obligations. Finally, in December 2019, the RBI stepped in and sent the beleaguered company to an insolvency court. During that time, the company's share price was already trading at about Rs 20 per share, having lost almost 97 per cent of its value.
Does the recent rally signify its turnaround?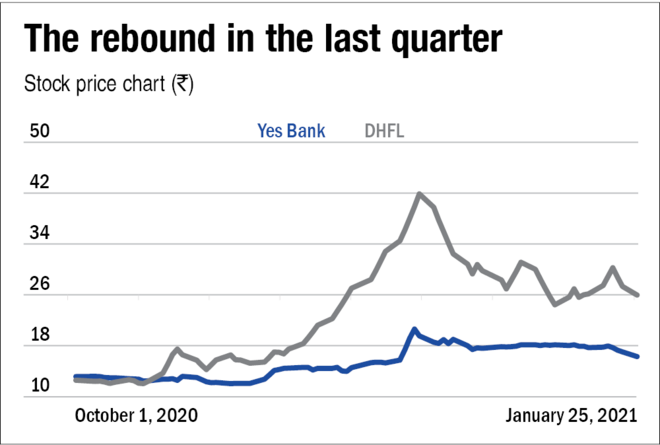 In December 2020, the company's share price rallied and almost doubled on the back of the news of multiple bidders participating in the auction process. However, for both existing investors who are contemplating holding on to the shares and potential investors who are considering buying this share, that may not be a good idea.
The amount of debt owed by DHFL was about Rs 85,000 crore as of December 2019 and despite all the drama that unfolded during the auction process, the winning bid is at about 36,000 crore of which, only around 13,000 crore is the upfront payment, while the remaining is conditional upon recovery. Although these figures are based on media reports only and cannot be verified, the possibility of shareholders realising any money seems almost unlikely.
As mentioned in our previous article, equity shareholders rank lower than debt holders and therefore, will not gain anything unless debt holders claims are fully paid. So, when debt holders themselves are going to lose a majority of their money, there is almost zero chance of shareholders getting anything.
But what if I have already invested in DHFL's FDs/NCD?
The good news is that unlike equity shareholders, FD/NCD holders don't have such a bleak prospect, as they are debt holders and therefore, they get a higher priority. But the bad news is that no matter whether debt holders are secured or unsecured and how much money they have invested, the amount of their financial loss is still expected to be quite high. Even with regard to creditors, secured creditors generally have better prospects than unsecured ones and since it is likely that these secured creditors themselves won't be able to realise the full value of their investments, there is a very high possibility that unsecured creditors may lose a substantial chunk of their investments. As per media reports, the winning bid seems to have provided the full payment of principal (and not interest) to small FD holders, who have invested less than Rs 2 lakh and almost no payment to other larger FD holders. Even though we don't have full clarity on the exact details as of now and the courts have not yet approved the plan due to objections by certain stakeholders, it's quite likely that nobody will get back their complete investment.
YES Bank
YES Bank is another example of a stock market darling having fallen from grace. Take for example its position as of January 2017. Existing investors saw their wealth growing at a CAGR of 37 per cent from January 2012 to December 2016, which is extremely impressive. But unfortunately, these accounting figures were not reflecting the true amount of risk hidden underneath. And by the time when the RBI finally intervened, investors had already suffered a lot of losses.
Will shareholders benefit if the company turns around?
Although YES Bank's share has gone up by 40 per cent in the last three months, we need to understand what exactly happened with YES Bank in order to answer this question. When YES Bank announced its results for the December 2019 quarter, the amount of loss was so huge that its share capital declined by around 95 per cent. So, the RBI stepped in and cancelled bonds worth around Rs 8700 crore (AT1 bonds) and new investors pumped in about Rs 25,000 crore (Rs 10,000 crore in March 2020 and Rs 15,000 crore in July,2020).
While it may seem to be a positive boost for existing investors at first glance, the problem is hidden in the price at which each share was sold to new investors. Since YES Bank was in a bad financial position, shares were sold to new investors at very low prices and therefore, the new investors now hold around 90 per cent of the company. This means that even if the company does quite well going forward, new investors will capture most of the value.

Takeaway
While both DHFL and YES Bank were once stars of the stock market, their current situation is very different from each other. Despite a large decline in their share prices, shares of YES Bank actually have some value. However, the same cannot be true for DHFL. Most investors can simply avoid these stocks. Those who are interested in them must do their own due diligence before investing in them.