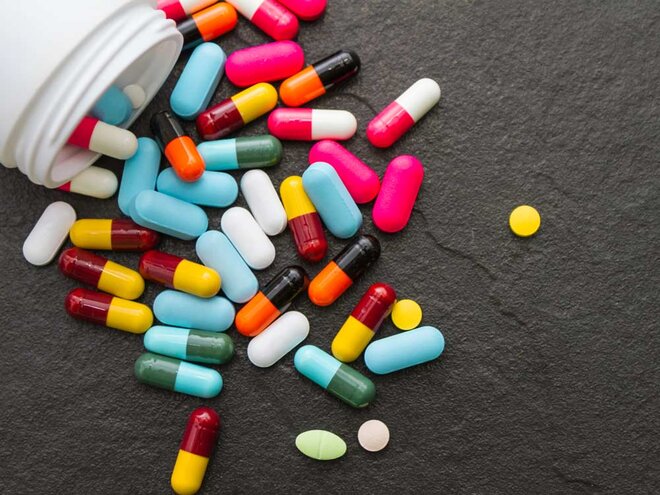 If there's one sector that can come out almost unscathed from the ongoing pandemic, it will be healthcare. As COVID-19 became a global issue, countries across the world realised their dependence on China, which controls almost 55 per cent of the API (active pharma ingredients - raw materials used for medicines) space. With global pharma companies trying to cut their reliance on China, Indian API manufacturers got a shot in the arm. The government also unveiled a policy aimed at boosting the local output of raw materials used in drug production. Further, the export of drugs to regulated markets, such as the US, the UK and others, has improved. A steady increase in new product launches, lower pricing pressure on existing generics and a visible easing in scrutiny by the USFDA in recent months are expected to continue to boost export momentum. As revealed by a recent report of India Ratings, Indian pharma companies have garnered 45 per cent of all new ANDA (abbreviated new drug application) approvals over the past nine months.
However, domestic hospital and diagnostic chains are yet to recover fully to the pre-COVID levels. The fear of catching the virus has prevented patients from visiting clinics. Although the companies added to their toplines from COVID-19-related treatment, owing to price controls, this addition has diluted their margins.
winners
Laurus Labs: The company's formulations business grew tremendously driven by the execution of orders from international agencies like the Global Fund and PEPFAR. Its topline also grew on the back of the launch of HCQS drug in the US and a growing volume of commercialised drugs. It acquired 73 per cent stake in Richcore Lifesciences to build a vertically integrated biotech segment.
Divi's Laboratories: Being a global leader in large-volume APIs, Divi's stands to benefit from the shift of supply chains away from China. To meet the growing demand, the company has done a substantial capex of around Rs 2,000 crore in the last five years and plans to do an additional capex of Rs 2,800 crore in API and custom synthesis divisions.
Smaller winners
Ipca Laboratories: The company got a booster shot in sales to the tune of around RS 259 crore in Q1, thanks to the supply of hydroxychloroquine, a drug believed to prevent the spread of COVID-19, to the US, Brazil and other countries.
Granules India: Over the years, the company has been focusing on a few basic but important global APIs like paracetamol, ibuprofen, etc. The company stands to benefit from the shift of supply chain from China.
Diagnostic chains: Three listed diagnostic companies - Dr Lal PathLabs, Thyrocare and Metropolis - saw a substantial drop in Q1 revenues on account of patients being hesitant to access medical facilities. However, the pandemic has made people more conscious of their health and this should ultimately boost spending on preventive healthcare. Moreover, COVID-19 testing has added an additional revenue stream, albeit it is margin dilutive as of now.
Losers
GSK Pharma: With the spread of COVID-19 across the nation, patients deferred visiting clinics and postponed non-essential treatment. As a result, the company's vaccine business suffered. Its anti-infective business also saw declining sales probably on account of the low spread of the seasonal flu.
Fortis Healthcare: The fear of crowded places forced patients to postpone elective procedures (surgeries planned in advance). The company saw a significant drop in footfalls in the outpatient department. Its diagnostics business also witnessed a volume drop of 75 per cent in April 2020.