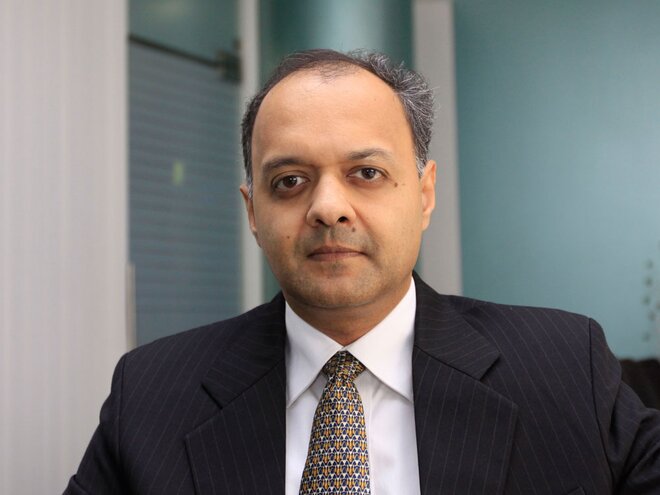 Over the last one year, your small-cap fund has outperformed the category and benchmark by a wide margin. What's responsible for this?
Last one year has been very challenging for equities. The sharp fall in the markets due to the outbreak of COVID-19 and the subsequent earlier-than-expected recovery both were unprecedented.
Principal Small Cap Fund follows a robust investment and stock-selection process. Some of the themes that have contributed to its returns in the past 12 to 15 months are chemicals, the agri sector (segments like fertilisers and pesticides, agri chemicals, farm equipment, etc.) as well as sectors like consumer discretionary, cement, packaging segments, etc. In recent months, addition of select companies in the IT and auto sectors has also contributed to performance.
What is your stock-selection criteria? What kind of stocks never enter your portfolio?
Principal Small Cap Fund follows a bottom-up stock-selection investment philosophy. The endeavour is to invest in robust businesses, with strong operating metrics and reasonably good growth visibility.
We avoid companies where we see unfavourable valuations, tempered financials and deteriorations in business fundamentals in the foreseeable future. We also avoid investing in companies where we are not confident of the quality of the management team.
What is the outlook for mid and small caps? How have you positioned your portfolio for the post-pandemic period?
We believe there are companies in the small-cap space which are available at attractive valuations despite the market run-up of recent months. Additionally, there are many small-cap companies that have improved their cost efficiencies, have very low debt and have built a robust business model overtime. As the volumes start picking in the markets, these companies may be better positioned for margin expansion compared to historical trends. Stock selection would be the key factor in picking the right small-cap stocks.
Recovery of the markets and economy post the COVID-19 outbreak is an important theme in the portfolio, with investments in companies that are relatively less impacted or expected to recover earlier than others forming part of the portfolio. The portfolio is also positioned to gain from various government initiatives like Make in India, Aatmanirbhar Bharat, various production-linked incentive schemes, etc.
Your allocation to companies in the chemical sector is quite high as compared to that of the category. What makes you bullish?
We believe that Indian specialty chemical companies are very well placed to gain from the gradual supply-chain shift from China post COVID. Further, many of the Indian players have already established long-term relationships with innovators and formulators with a lot of global players in the agri and pharma space. The margin profile of many of these companies is expected to improve as the percentage share of specialty chemicals increases within the product mix. This in turn is expected to have a sustainable impact on their return ratios over time.
What's your advice to investors in small-cap funds who have witnessed a wonderful rally over the last few months but are wary of losing those returns should the markets tumble from here?
Volatility is inherent to equity markets, be it a large-, a mid- or a small-cap. Typically, the markets will have periods of rallies followed by bouts of corrections. Evidently, the market has rewarded long-term equity investors. An investor in a small-cap fund should ideally have an investment horizon of more than five years. We would advise investors to consult their financial advisors or distributors for further guidance on asset allocation and investment horizon.