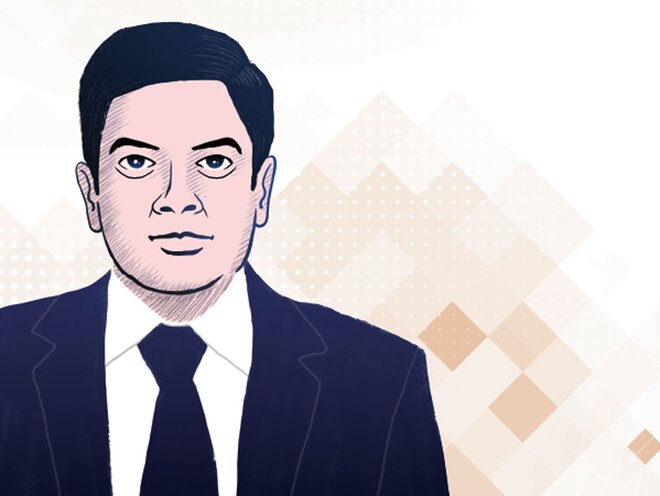 At a time when many funds have found it difficult to beat their respective benchmarks, PGIM India Diversified Equity (a multi-cap scheme) and PGIM India Midcap Opportunities have outperformed their respective categories and benchmarks over the last one year. We speak to Aniruddha Naha, Senior Fund Manager, PGIM India Mutual Fund (and the fund manager of both these funds), to understand what has helped him outperform.
Your mid- and multi-cap funds have done exceedingly well this year. What would you attribute this to?
It starts with the process and the time when we started building the portfolio - in early 2019. At that time, only 30-40 stocks were driving the market, while the rest of the market was literally dead and no one had any interest in mid and small caps specifically. So there was a bit of herding towards large-cap, well-known, good businesses.
An interesting thesis from the book called A Zebra in Lion Country, probably one of the best books that I have come across on mid- and small-cap investing, explains our approach. It draws parallels that fund managers, like zebras, generally follow the herd as it gives them some sense of security against the lion. But the problem is that since the zebras all herd together, the grass is never fresh or green as it is all trodden over. To get fresh grass, you need to stand out of the crowd and when you do that, you are taking certain risks - the risk of being attacked by a lion - but for that you get rewarded as well. So, we try to stand at the periphery or out of the crowd to build our portfolio, being fully conscious of the risks.
When we started building the portfolio with a three-year view, being a small fund house, we could easily replicate the index and bring in the well-known names in our portfolio. What we did was to look for businesses that we think would do well over the next three years. So, the resulting portfolio that we built was very different from the benchmark where both our funds have an overlap of less than 30 per cent vis-à-vis their respective benchmarks and that has been the case throughout.
This clearly signifies that we were looking to find businesses that could do well in the next three years. Each of these businesses had certain fundamental characteristics. One is that they have historically demonstrated decent operating cash flows. Another is that they don't have too much of debt on their balance sheets. And the last thing is that all of them actually fulfil the criteria of having proper corporate governance in place with no prior issues.
Our sectoral overweight positions on IT and pharma were spot on. Given the uncertainty, we thought these would give us some stability in the portfolio. Also, we were underweight on financials, which has helped us protect the downside. This was primarily because we don't like too much of leverage on the balance sheet and financials are the most leveraged businesses because of their nature. It was among the most expensive and overowned sectors last year.
Since the start of this pandemic, have you made any changes to your portfolio or have you stayed with the one before the pandemic?
Yes, there were changes, though the fundamentals and thought process didn't change. We break our portfolio into three parts. The top-end of the portfolio makes about 40-45 per cent. In this, we are looking for businesses which might not have too much of growth but there should be visibility of growth and there must be some assurance of stability. So, anything with 14-15 per cent growth visibility and stability is what we are looking here.
For the middle-end, we look for growth companies with about 20-25 per cent growth. We understand that if they disappoint, there will be volatility and we are fine with it. When we look at these businesses, we prefer ones with strong operating cash flows during 70 per cent of the history of the company. The second thing we want from companies in this part is clean balance sheets. And the third thing is no corporate governance issues.
When we build the bottom 10-20 per cent of the portfolio, we look for businesses which have strong operating cash-flow generation over the history of the business and clean balance sheets, but their P&L is impacted because they are at the bottom end of the business cycle, and hence they are usually ignored. We take a conscious call whether it can recover over the next two-three years, given the strong cash flows and the clean balance sheet. That is where we take a lot of uncommon calls. So, we went overweight on pharma based on this. Frankly, we were lucky that a decent portion of the returns that we were expecting over the next three years have come through in the past six months because of COVID.
Similar was the case with IT, wherein we went over- weight because we believe digitisation and cloud spends have gone up dramatically in the US. So, what was supposed to happen over the next six years in the adoption of cloud, digital and AI has happened in the last six months. Now the implementation of this is through Indian IT companies and hence for the first time, these companies are likely to see a decent amount of growth visibility over the next two-three years.
Then we went ahead and picked auto and auto ancillaries at the bottom-end of the portfolio again. Clearly FY20 was a very bad year but they had clean balance sheets, strong operating cash flows and we thought that again this was a sector that was completely unloved and our call was that over the next one-two years, the auto cycle will come back to normal. And while today it might not have come back to normalcy, we are seeing signs of a revival.
Over the past one to two years this portfolio construct has worked pretty well for you particularly because mid and small caps have seen a kind of turnaround and you have a decent proportion of it mid and small caps in your multi-cap portfolio. So, would you call it something which has happened over this phase or is it a lasting phenomenon?
We've been a true-to-sense multi-cap. All through in the last few years, we have run the portfolio with about 50-60 per cent large caps and the rest of it has all been mid and small caps. Today as we speak, we are about 50 per cent in large caps and the rest in mid and small caps. If you look at the last five to 10 years, I think there have been quite a few interesting businesses which have grown from small caps to mid caps and some very interesting businesses which have grown from mid to large caps and that is when a lot of wealth is created. Hence, we keep continuously looking for good businesses in the mid-cap and small-cap space.
There are some businesses in the market which have a huge potential over the next five to seven years and they have absolutely no representation in the large-cap space. To give you an example, IT services companies are large caps, but there is no IT product company in this space. When you look globally, real estate has a decent exposure in the markets, but India has a very small exposure in real estate, with no large-cap names out there. When you look at agriculture and chemicals, which have been stellar performers over the last few years, we still don't have a large-cap name in them. Everything is in the mid- and small-cap space. So, we can keep counting industries where you will have everything in the mid- and small-cap space but the potential over the next five to 10 years can be humongous and hence the chances of these companies graduating into mid and large caps are huge.
Yes, there could be intermittent volatility in the midand small-cap space because of the liquidity and the nature of the business but if someone has a little longer- term view, that is where returns can be made.
Is there any role that the parent Prudential Financial plays in investment management, for instance, transfer of any best practices or risk-management practices?
Given the fact that the parent firm is in insurance, risk is something that is always there at the back of our mind. There are active discussions with the parent firm on a monthly or a quarterly basis that go on with a focus not just on returns we are generating but also what is the return per unit of risk that we are taking. Jennison Associate, an arm of Prudential, is a global powerhouse in terms of research and that has really helped us understand incremental trends taking place globally. Sitting in India, we might not be able to discern trends fast, but the parent team, along with interactions with Jennison Associate, helps us understand the trends and their pace of adoption. So, that has definitely helped us. It helps in building our portfolio and keep validating the previously discussed framework continuously.
Other than that, we have good-quality offshore products and that is another of our parent's strengths that we are leveraging. We have PGIM India Global Equity Opportunities Fund, which feeds into PGIM Jennison Global Equity Opportunities Fund. The second fund is PGIM India Emerging Markets Equity Fund, which feeds into PGIM Jennison Emerging Markets Equity Fund. So, this is a complementary product to the one already existing. The former is more a developed-market product, while the latter would cater to a lot of interesting businesses in the emerging markets.
So, that's where the relationship lies. They keep a track of what we do but they have given a complete freehand in how we run our business as long as we are running it within the defined parameters.
Our full interview with Aniruddha Naha is published in the December issue of Mutual Fund Insight Magazine. Subscribe here.