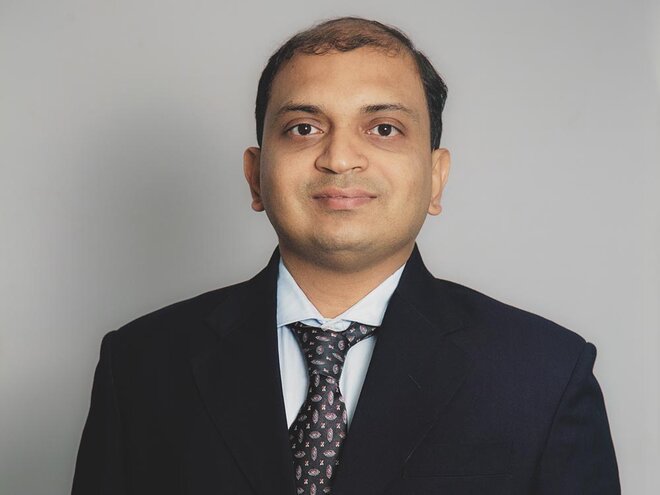 In this brief interview, we ask Miyush Gandhi, Fund Manager, Canara Robeco Emerging Equities about how he has been dealing with recent volatility in the markets and what his outlook is going forward.
Your fund has contained downside well over the last one year. What would you attribute this to?
We strive to deliver consistent risk-adjusted returns by maintaining an unwavering focus on our investment objectives and following our unique investment process within a stringent risk-management framework at all times. In line with our philosophy, our preference is for companies with healthy balance sheets, superior return ratios and higher earnings visibility, which has helped us avoid large drawdowns in the fund.
How do you pick stocks for your fund?
We believe that it is companies and not stocks that create wealth over the long term. Hence, the fund has a preference for businesses which have higher growth potential, display higher earnings visibility and are backed by competent managements. It also evaluates and invests in companies which are witnessing a change in the business environment/management that can act as a catalyst for unlocking intrinsic value. Stock selection is thus an outcome of (1) visibility and sustainability of growth, (2) management track record and (3) reasonableness of valuations.
How are you positioning your portfolio to counter the disruption caused by COVID-19?
We follow a combination of top-down (macroeconomy, sector outlook) and bottom-up (stock-specific) approach towards portfolio construction. Our near-term preference is for sectors that are facing the least amount of disruption, like telecom, pharma, IT and FMCG to protect our downside. At the same time, we are also evaluating stocks in the consumer-discretionary/BFSI space, where the near-term disruption is quite meaningful but which offer great value in the long term.
The market has staged a smart comeback. How do you see that? Is the rise sustainable?
Markets across the world are recovering on the back of unprecedented liquidity infused by global central banks as well as governments (on the fiscal side) as a response to pandemic-led shutdowns. At the same time, as economies are opening up, we are witnessing pent-up demand driving surprises on the macroeconomic front. However, we need to be cognisant of the fact that the virus continues to spread at an alarming rate and the vaccine is still some time away. Therefore, it would be prudent to be cautious and watch out for the incoming data both on the pandemic and economic fronts.
What is the outlook for mid and small caps?
The outlook for mid and small caps is very closely correlated to economic growth. We have seen a sharp deceleration in nominal growth and that is reflected in the stock-price correction in the mid/small caps. However, their universe is very large and bottom-up stock ideas can create a lot of wealth in the long term. Empirical evidence suggests that companies that have a distinctive competitive advantage (which implies business moat), are gaining market share (which implies higher growth), are able to generate their own growth capital (implies good ROCE) and are backed by competent managements have been able to successfully transform themselves over time from small to mid to large and that is where we are focusing.
What's your advice to equity investors who have had a tough time digesting the recent volatility?
While most people consider volatility as a risk, we believe it is good for long-term investors as it provides a good opportunity to average their holdings and for new investors to start at a lower market level. Equity markets go through such cycles and it's imperative that we take advantage of such falls rather than be afraid of them. It is quite heartening to see that SIP flows have shown remarkable resilience even during these tough times.