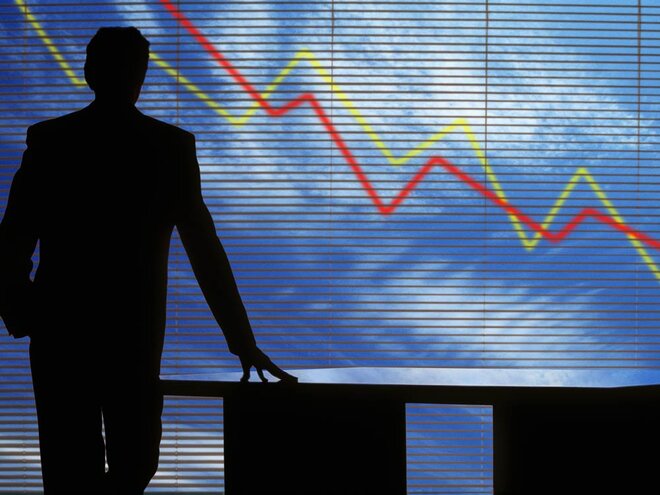 The widespread series of debt defaults and downgrades that have been unfolding since the IL&FS crisis in 2018 seems to have no end. Consequently, many fund houses have taken hits to NAVs of their affected schemes. The latest to join the league is Franklin Templeton which has taken a proactive call in writing off its exposure to Indian telecom operator - Vodafone Idea Ltd. - across six of its schemes (see the table below). This comes in the wake of the Supreme Court's verdict rejecting a petition by telecoms to review its judgment of their outstanding dues - license fee, spectrum usage charges, etc.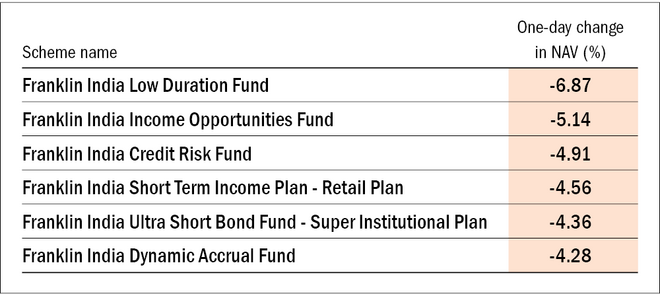 What has happened?
The Supreme Court verdict released yesterday elevated new fears over the lenders' increased liabilities. Anticipating the inability of Vodafone Idea to pay their dues, Franklin Templeton has written-off exposure to telecoms debt papers.
While a few other AMCs have exposure to debt papers of the telecom, Franklin Templeton is the first to proactively acknowledge the adverse impact through the write-off. As per the December portfolio disclosures, four fund companies - ABSL, Nippon India, UTI and Franklin Templeton - had exposure to the tune of Rs 3390 crore to the debt of the operator spanning across 36 debt and hybrid schemes. Of these, Franklin Templeton has an exposure of about Rs 2,000 crore.
In order to safeguard the interests of existing investors of these six schemes, the fund house has capped fresh purchases to Rs 2 lakh. This would prevent other investors from exploiting the situation by entering the fund at beaten-down valuations. However, there are no suspensions on redemptions; those investors who want to exit can redeem their investments.
Why not side-pocket?
Segregation of portfolio can only be triggered when a bond held in a fund gets downgraded to below investment-grade level. Since the credit ratings of the debt securities in question are still above the investment grade, the exposure couldn't have been side-pocketed.
What should investors do?
While this is an unfortunate event, it is important for investors to not exit in haste. That will make your losses permanent and deprive you of any future recovery. This write-off is a pre-emptive measure and it is premature to assume that these schemes will not be able to recover their dues from Vodafone Idea. In case they do, the value of these funds will rise back. So keep calm and stay put for now.