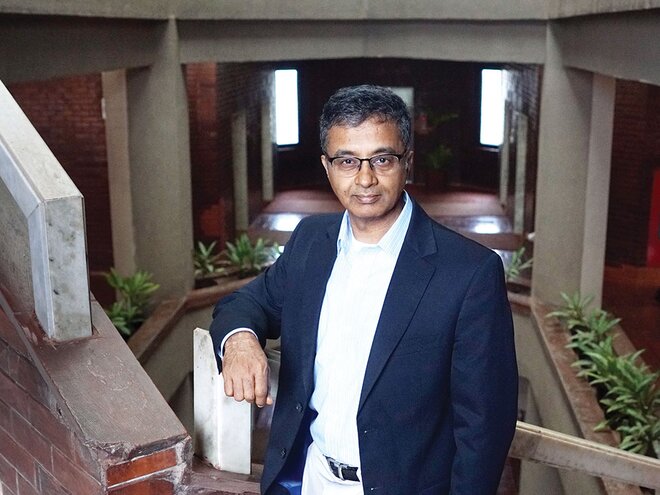 Our company's goal is to become the most deeply penetrated AMC in the country, which we think is achievable because we are a part of the Mahindra group that has deep penetration across the length and breadth of the country.
A passively managed index fund is perhaps more suitable for smaller investors from newer markets, where people will find it easy to understand a product that mimics a benchmark. An active fund not only has to be explained but it also has to be better than the benchmark on performance. However, the very people whom passive funds suit most are not able to access it. That's because taking such a product to smaller markets would entail incurring distribution costs.
I have noticed that most people in our market take all online purchases to be direct. However, direct and digital are two different things. Just making a product available on a digital platform is not enough; products need to be explained and sold. Advice or explanation is a necessary ingredient for new investors.
Some people proffer roboadvisory options. But we have found that Indians do not like to talk to machines to make their financial and investment decisions. Maybe this will change in time. But in tactile markets in small town India, the reality is still 'human touch'.


Impact of new expense slabs
The idea behind changing the expense structures is fully appreciated as it is aimed at bringing the cost down for investors, but this can cause some challenges in the industry's ability to penetrate deeper. With margins getting squeezed for the entire value chain, smaller distributors and independent financial advisors may find it difficult to survive as commission rates are likely to also get cut.
Risk control in debt funds
We follow a process that we call the Risk Guard Process. It is a six-step exercise that every borrower on our list is subject to. Of course, no one can screen out fraud risk. But other than that, this process has served us well! So far we have avoided all the debt-market 'accidents'.
As for side pockets, we propose to have enabling provisions for the mechanism in place. But we'd hope that we never need to use the mechanism.
Key challenge
The industry doesn't have adequate penetration. We need to get people who can help in deepening the markets. At the same time, we need to offer suitable incentives to them. Indian households own nearly 22,000 tonnes of gold in some form. That's a dead asset that neither works for them nor for the country! The government is making a laudable effort via the Gold Bond scheme to bring that money into markets.